What are the Scenes?
We've added scenes to let you quickly & easily switch from one element of your stream to another. For example: If you stream a countdown, you can switch to a pre-recorded video within one click. The scenes are organized in one place, so it is very convenient if you need to switch lots of different elements in one stream.
How to use the Scenes?
1. Access your Project and click on Scenes at the bottom.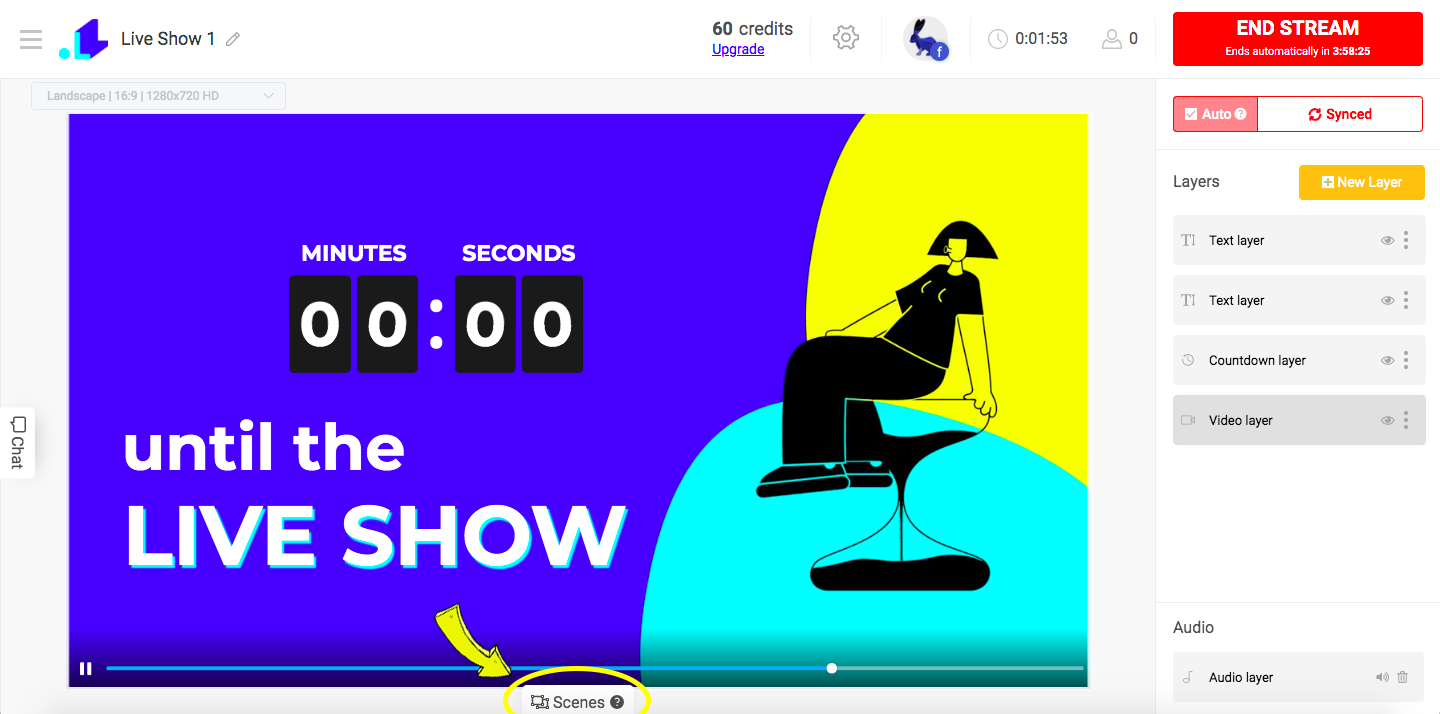 2. In order to switch your scenes instantly, activate AutoSync Mode on the right sidebar. If it is not activated, you'd have to click Sync with Live whenever you switch to another scene.
Note: When the stream is live, you'll see a Red dot in the corner of the scene, which is currently synchronized and displayed in your stream.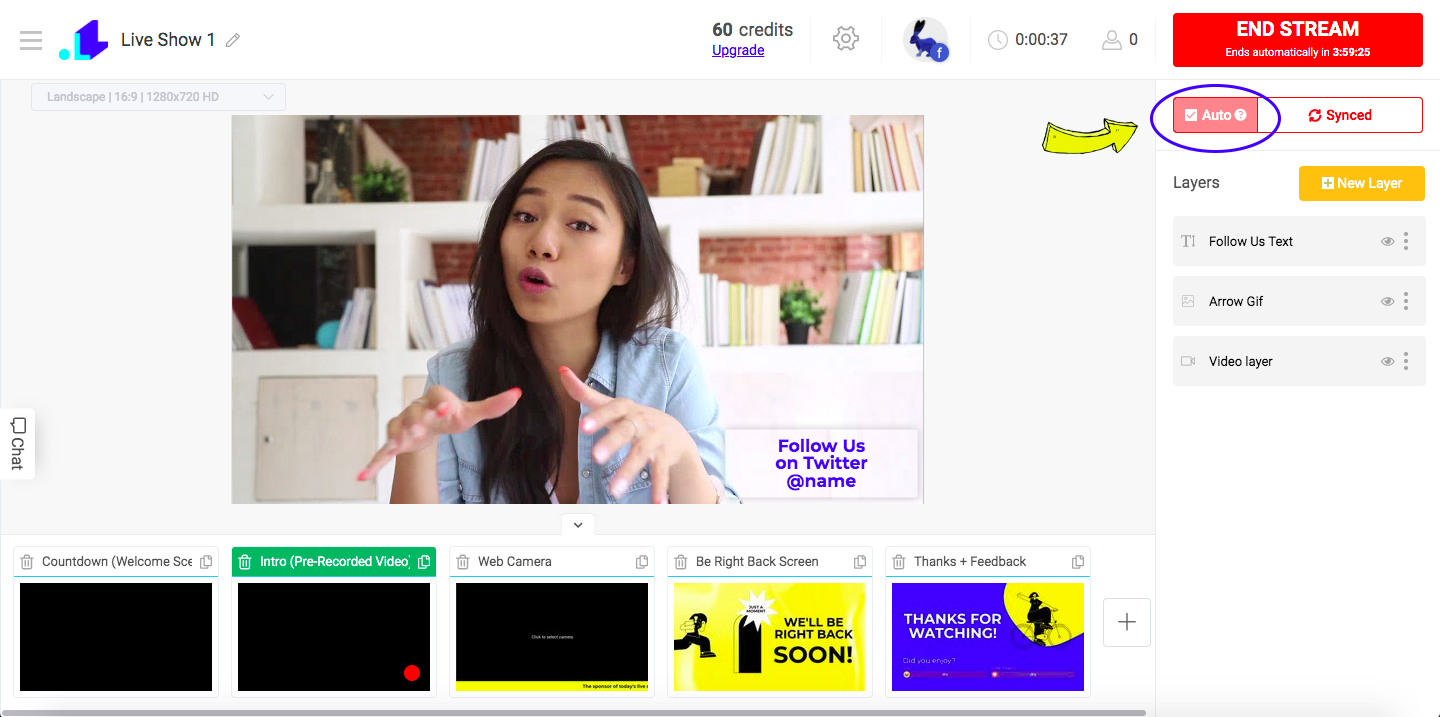 3. Whenever you want to switch to any other scene, just click on a scene, and it will be synchronized with live right away.
*If you switch from a Trivia Game to another element, it will be paused. Therefore, when you come back to your Trivia again, it'll resume playing from the moment you paused it.
*If you switch from a
Pre-Recorded video
to another element, your video automatically gets paused. Once you activate the scene again, the video will resume playing from the same moment when you paused it.
If you want to edit the point from where the video starts playing, where it starts from, or pause it, check out this.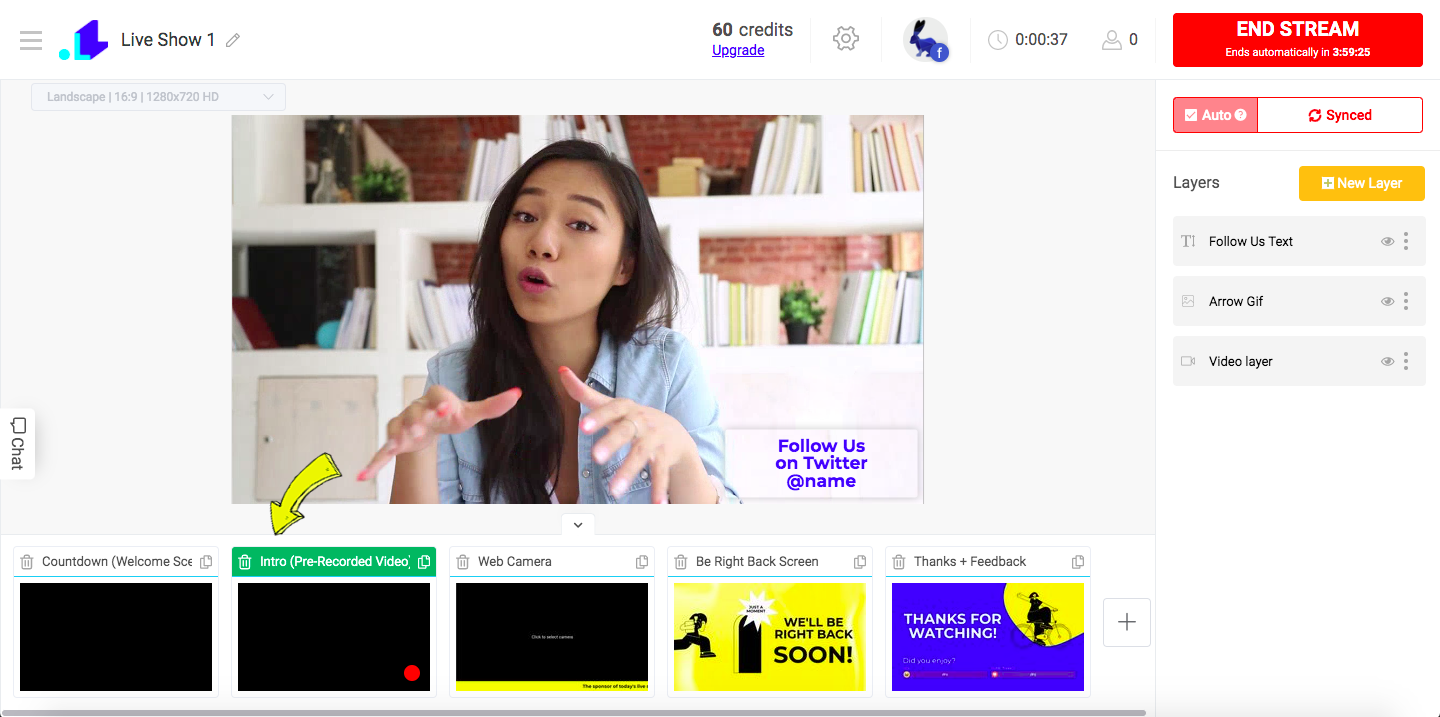 You also might be interested in:
📌 How to stream multiple Trivia Games in one live?
📌 How to add a Trivia game in the middle of the live streaming?