Option 1 - Manual Synchronization
This option allows to make all the adjustments first and send them to the live feed only after clicking Sync with Live button.
1. Make all the changes you need.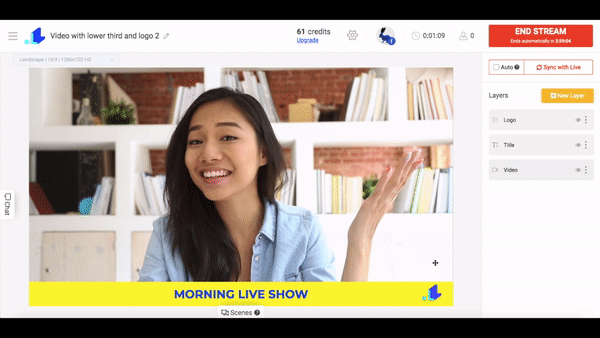 2. Click Sync with Live button when you're ready to send the changes into your live feed.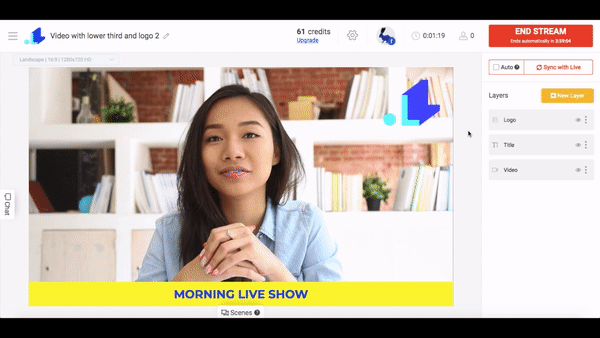 Option 2 - Auto Synchronization
1. Open your project and activate AutoSync Mode mode on the right sidebar. This mode will send all the changes you make in your project to the live feed right away.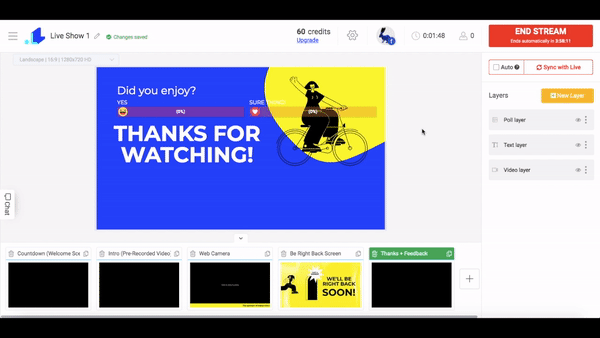 2. Make the changes you need.
In the example below, we are dragging the Poll Layer a little bit lower.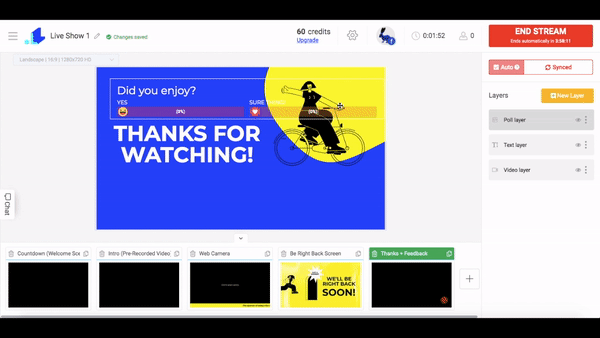 You also might be interested in:
📌 How to stream multiple Trivia Games in one live?
📌 How to add a Trivia game in the middle of the live streaming?