If you are reading this post, you're ready to publish your first prerecorded video to Facebook or YouTube Live. There's nothing easier than start live stream with LiveReacting, just a few simple steps and you are live on Facebook. In this guide, we'll walk you through the entire process. Without further ado, let's start our video creation process.
Log in into your account
Choose a template or go to studio.livereacting.com and create a new project
Upload your video. Click on the video layer in the editor and then on the "Select file" button in the right sidebar. You'll see the file manager where you can upload a new video file or choose a previously uploaded one. You can also add other elemets (such as text, image, countdown) if you click on the "New layer" button
Set streaming settings. Connect a social account to go live on, specify the title and description, select stream duration and schedule automatic publishing if you need to.
If you want to stream your video from the beginning, make sure that the pin is set on 00:00

Once you are ready click on the "Go Live" button and your video will start broadcasting within 5-40 seconds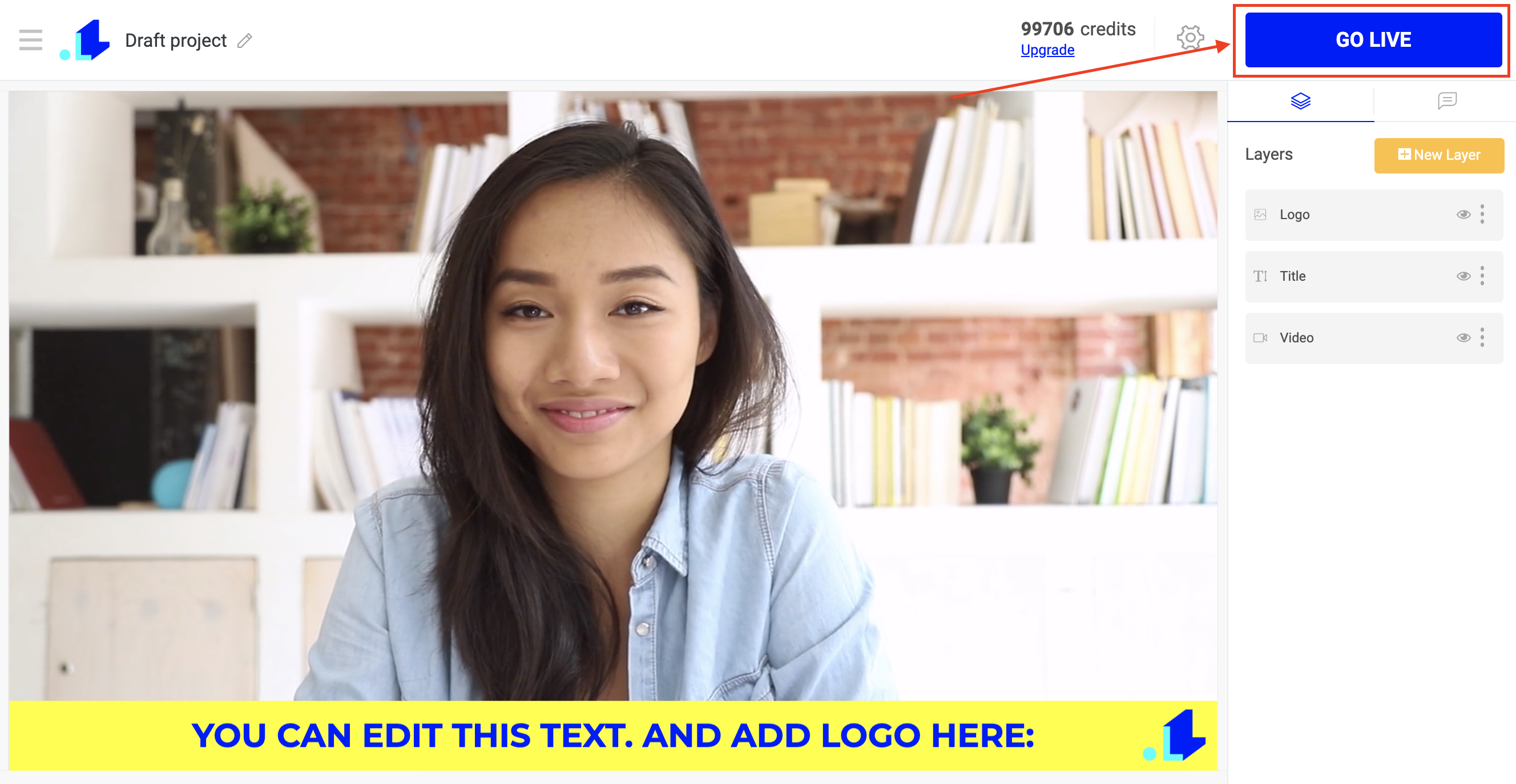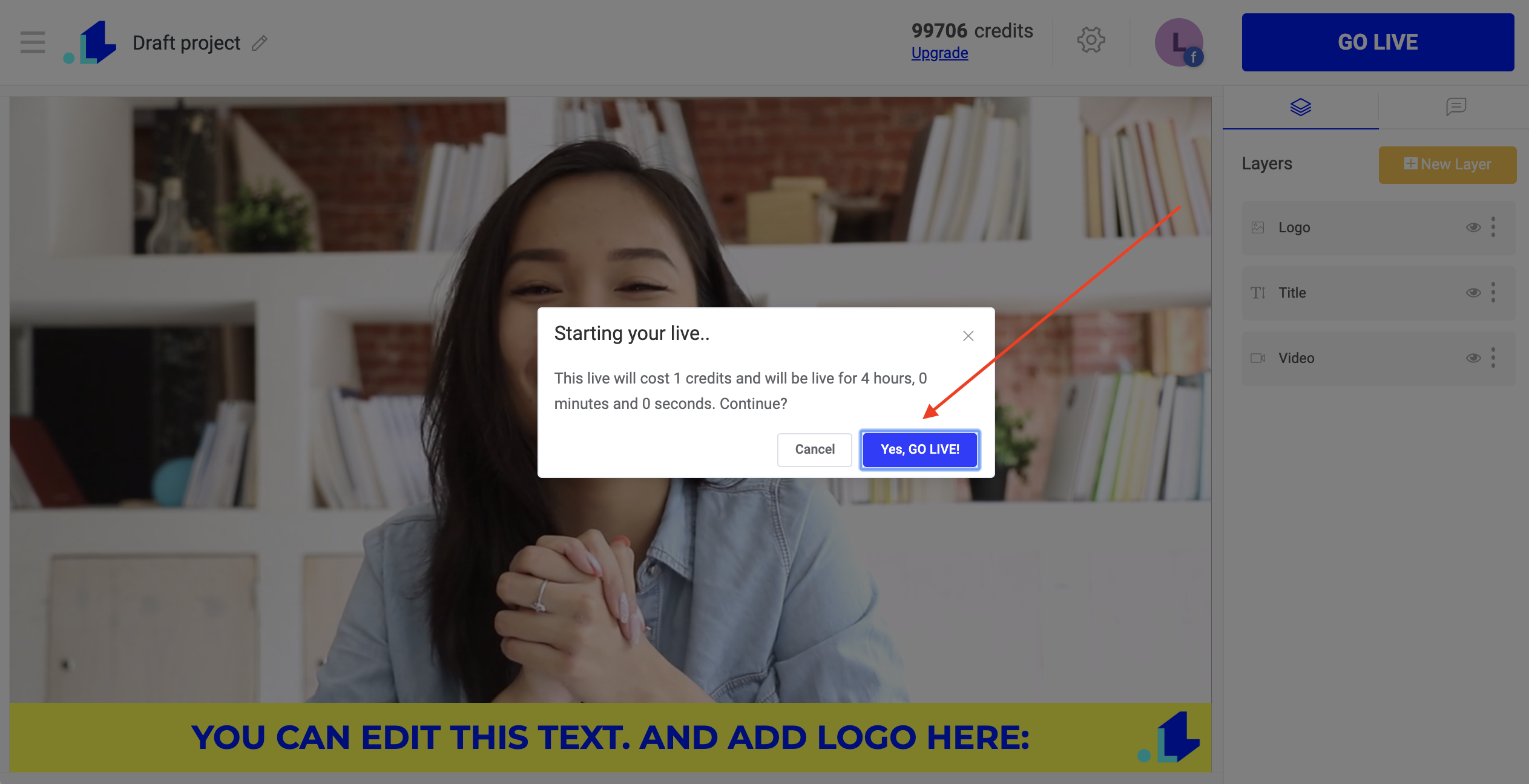 If you want to stream your video to multiple destinations, follow this tutorial.
You also might be interested in:
📌 How to add a Pre-recorded Live Stream after a Countdown?
📌 How to stream a pre-recorded video before the actual live?
📌 What are the 'Scenes' and how to use them in your stream?
Watch this video tutorial on How to Stream Pre-Recorded Video to Facebook Live