Overlays are a great way to stand out from your competitors, attract more viewers and make your stream more memorable.
So, from where do we start?
The first thing to do is to create or download overlays for your stream.
The fastest & easiest way is to download overlays; however, the pre-made graphics won't always match your branding. Nevertheless, we can recommend the following platforms where you can download cool overlays for free:
If you want to add your personal touch and make your overlays more recognizable, here are some of the best tools for customizing overlays:
Let's take a look at how to customize an overlay in Canva, and apply it to your stream in LiveReacting.
1. Access Canva and search for a graphic you like in the Elements section. We wanted to embellish the corner of our live stream, so we typed 'corner' in the search bar. Once you find a graphic you like, you can customize the colors, rotate it, and even remove some elements. We want this graphic to match the branding of LiveReacting, so we adjust the colors at the top.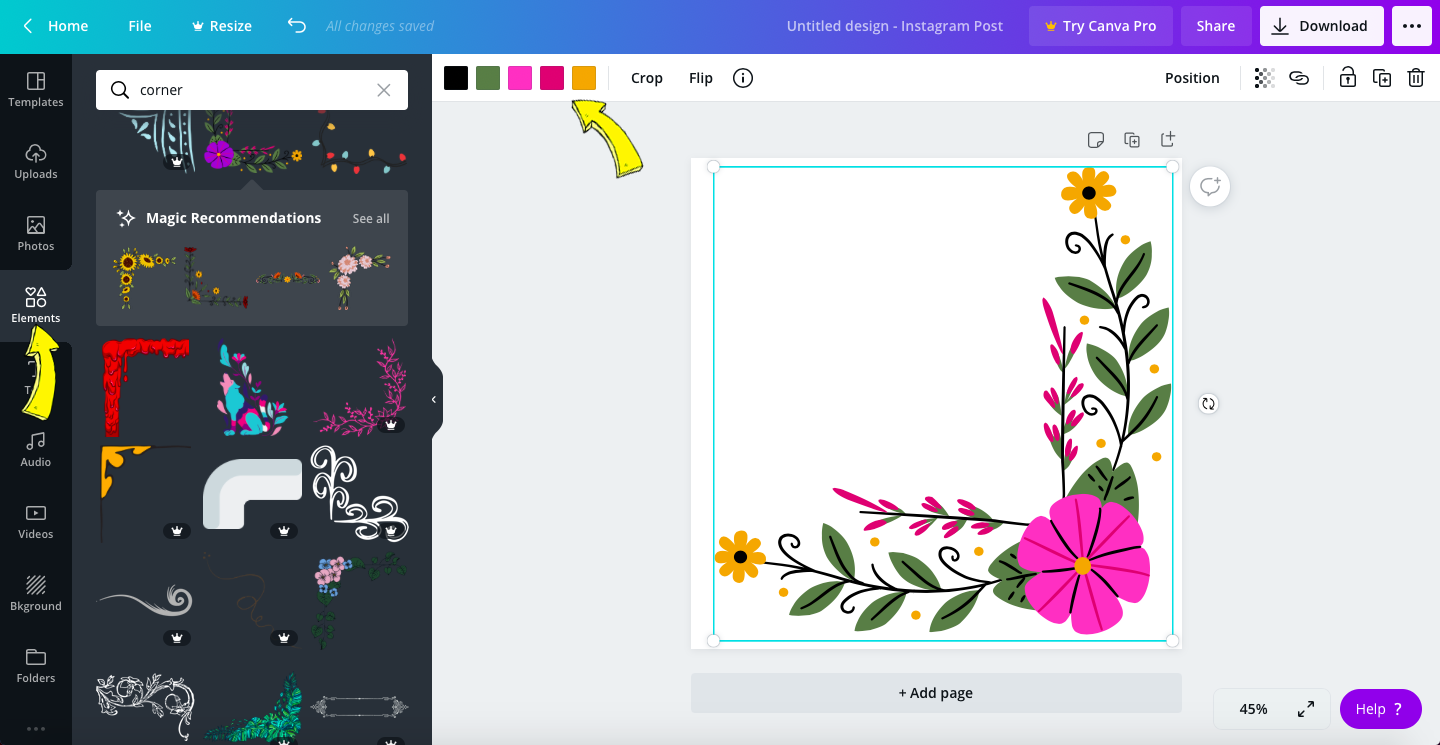 2. Here is how the overlay looks like with our brand colors. Premium Canva users can download it with a transparent background, but here's a tip if you're or a free plan: download the image as PNG file, and erase white background in Photoshop or any other image editor.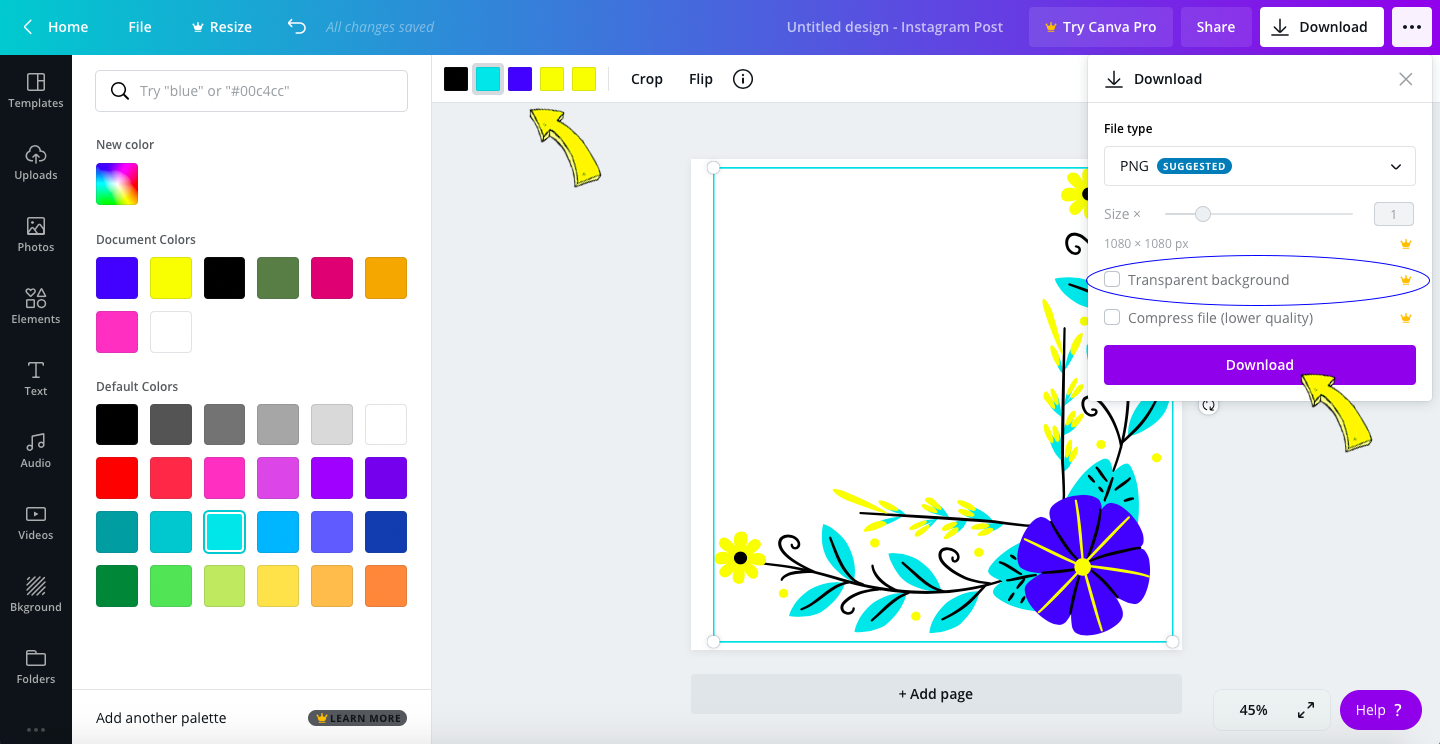 3. We're on a free plan, so we just download and cut out the background in Photoshop. Just select the Magic Eraser tool and click one time on the white background. Once the background is erased, save your overlay as PNG.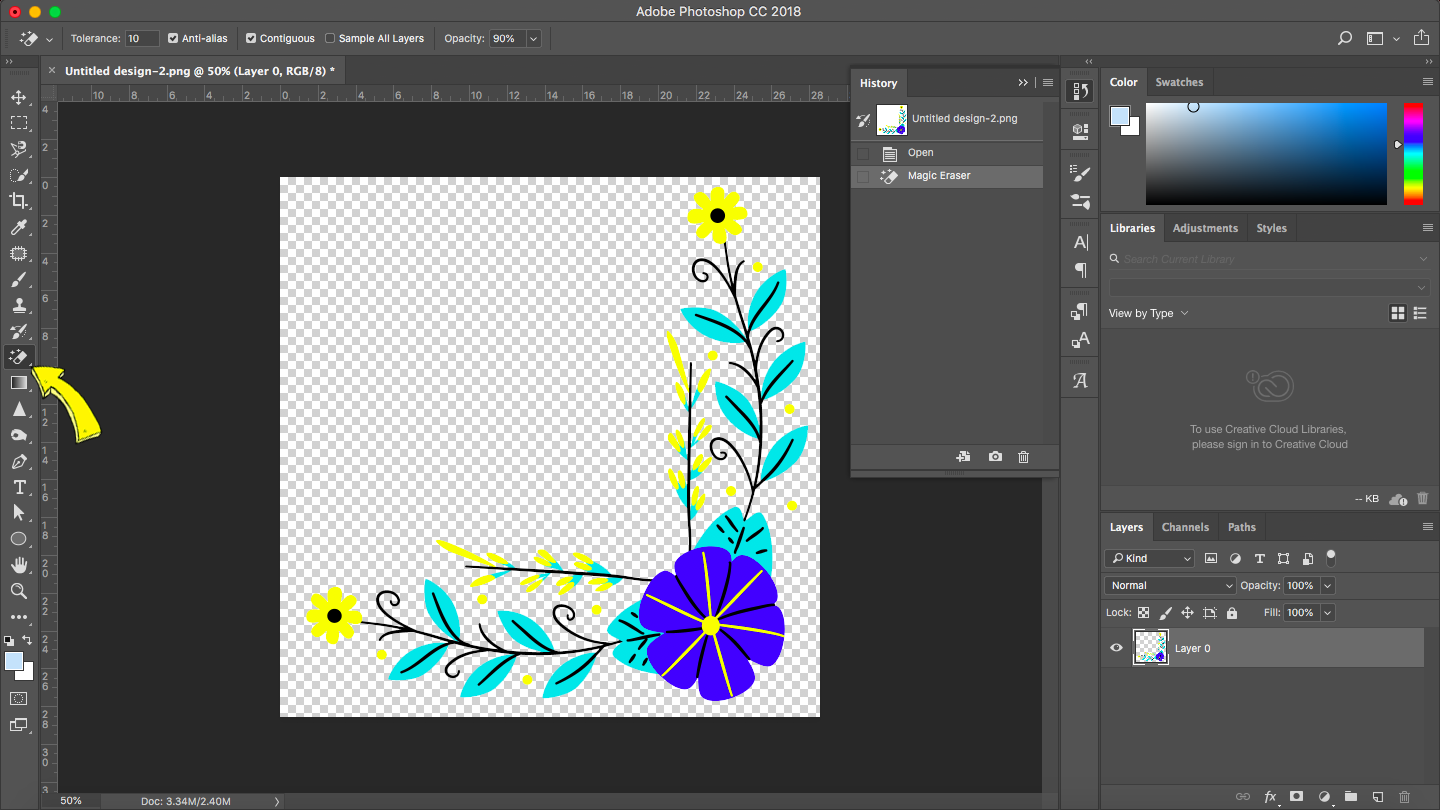 4. Upload your PNG overlay in LiveReacting as an image and place where you'd like it to be.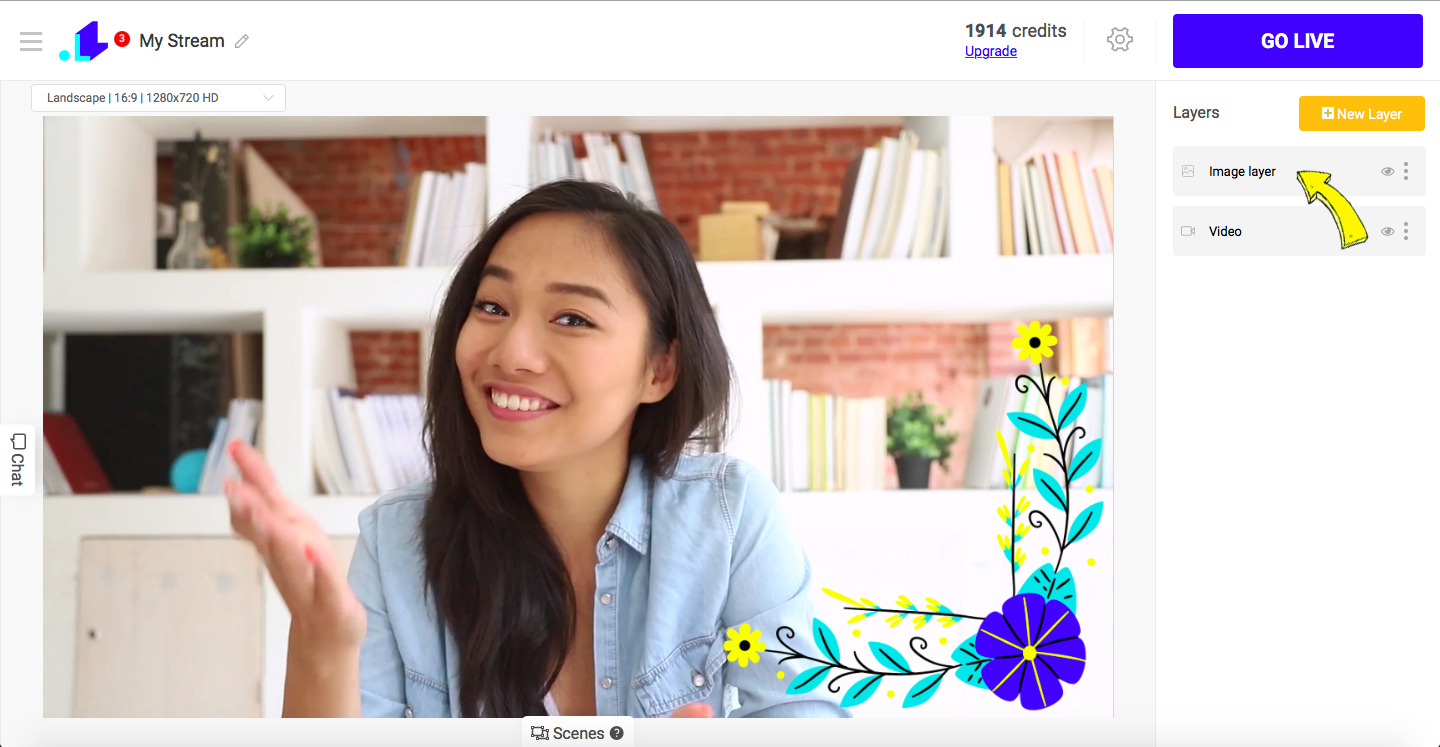 Here's another example of how transparent overlay can be applied to make your stream look more fun.
Let's say that we have a pre-recorded or live video, and we need to add another video inside of this stream.
1. Add a second Video Layer or Web Cam layer to your project, and resize it to fit well. In our case, it's a video about tulips.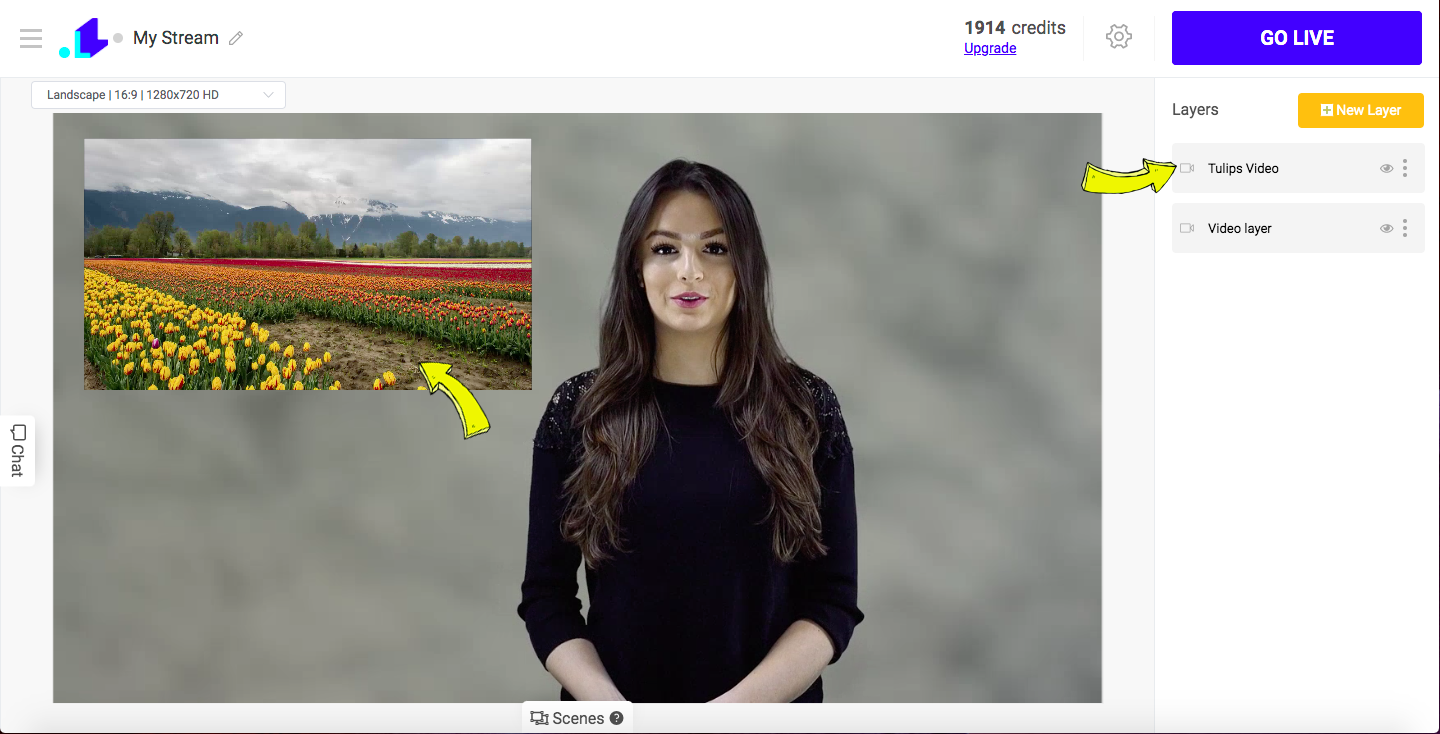 2. Take an Image Layer and select an overlay with a transparent background. We previously downloaded this frame overlay from PNG Tree, and uploaded it to the LiveReacting Studio.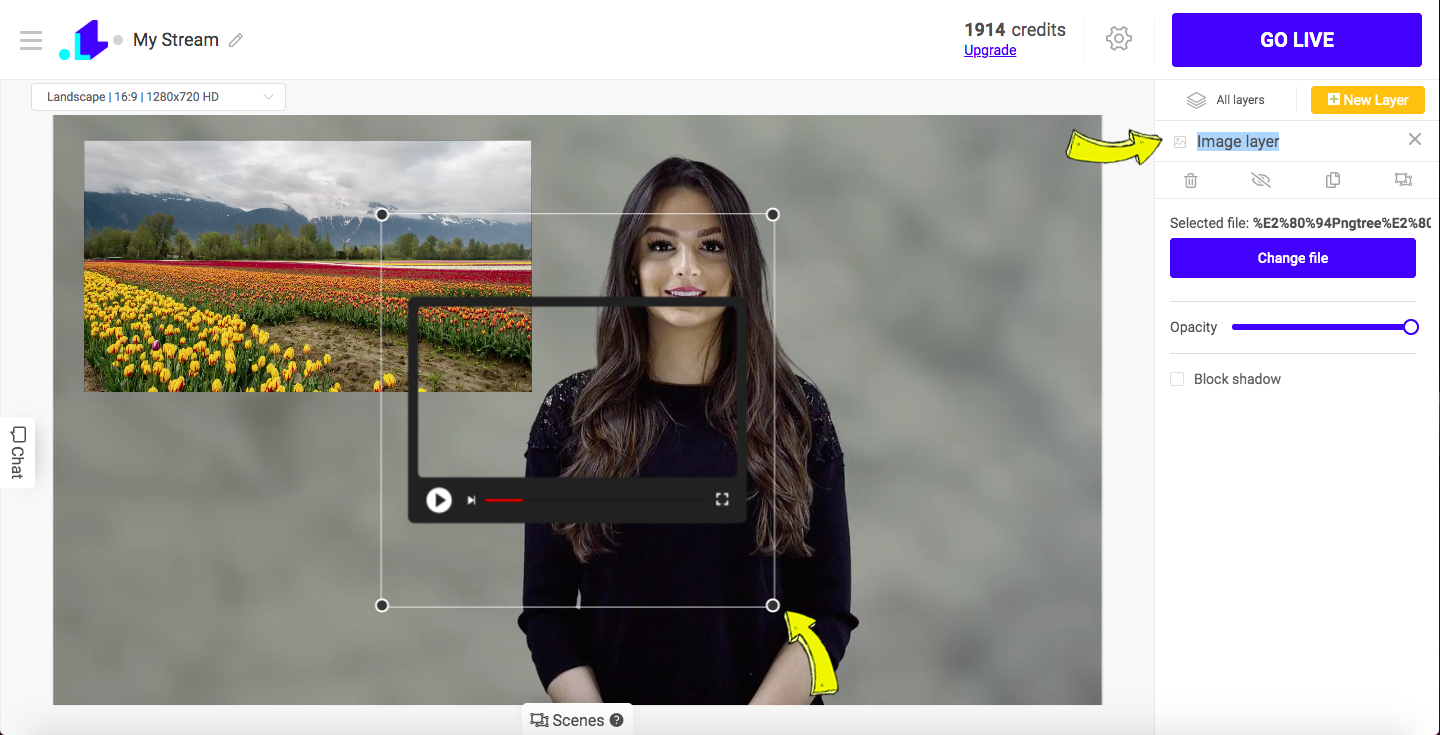 3. Place the frame over your smaller video.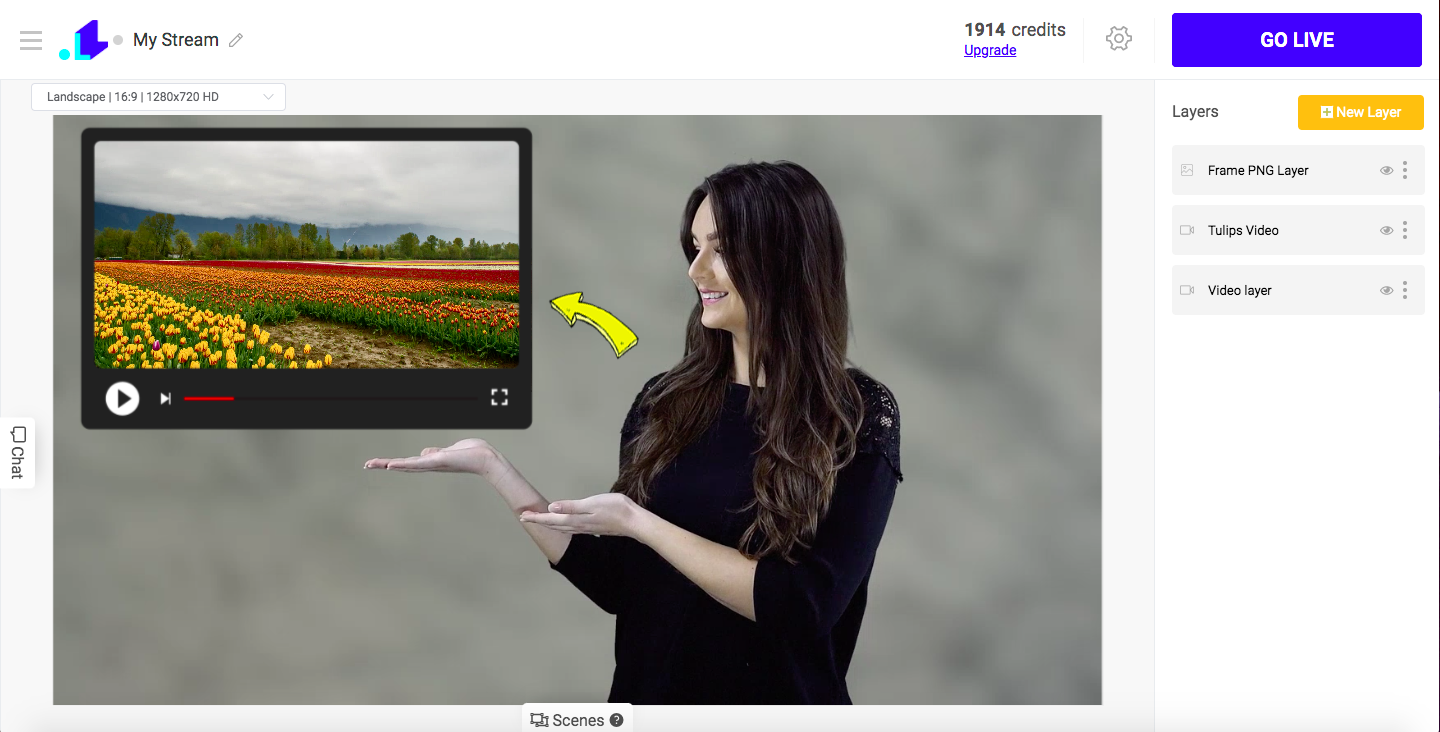 All the overlays and other elements can be replaced/removed while your stream is live. If you aren't familiar with making changes in your stream while it's live, check out this article.