If you want to stream a pre-recorded video right before the beginning of your Trivia Game, take the following steps:
1. Setup your Pre-recorded Video layer. Check out how to do it in more detail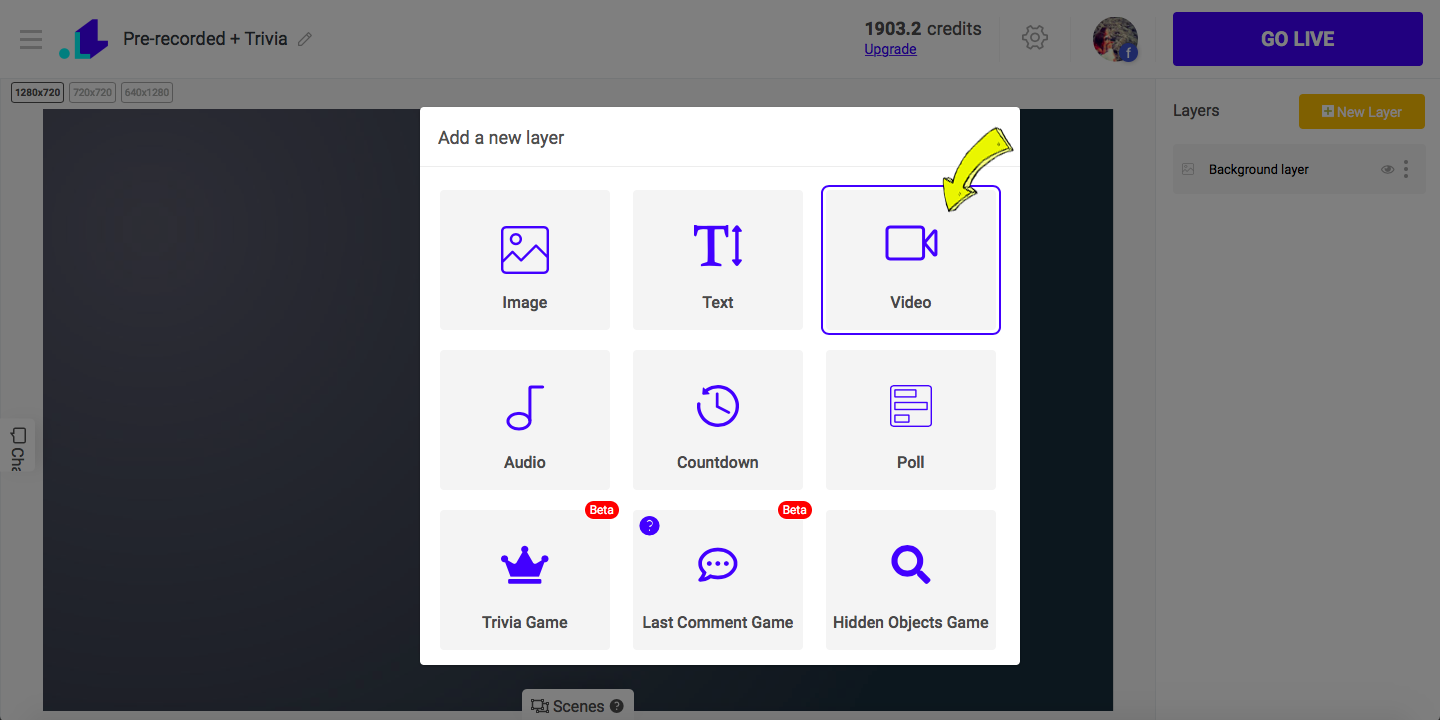 2. Click Scenes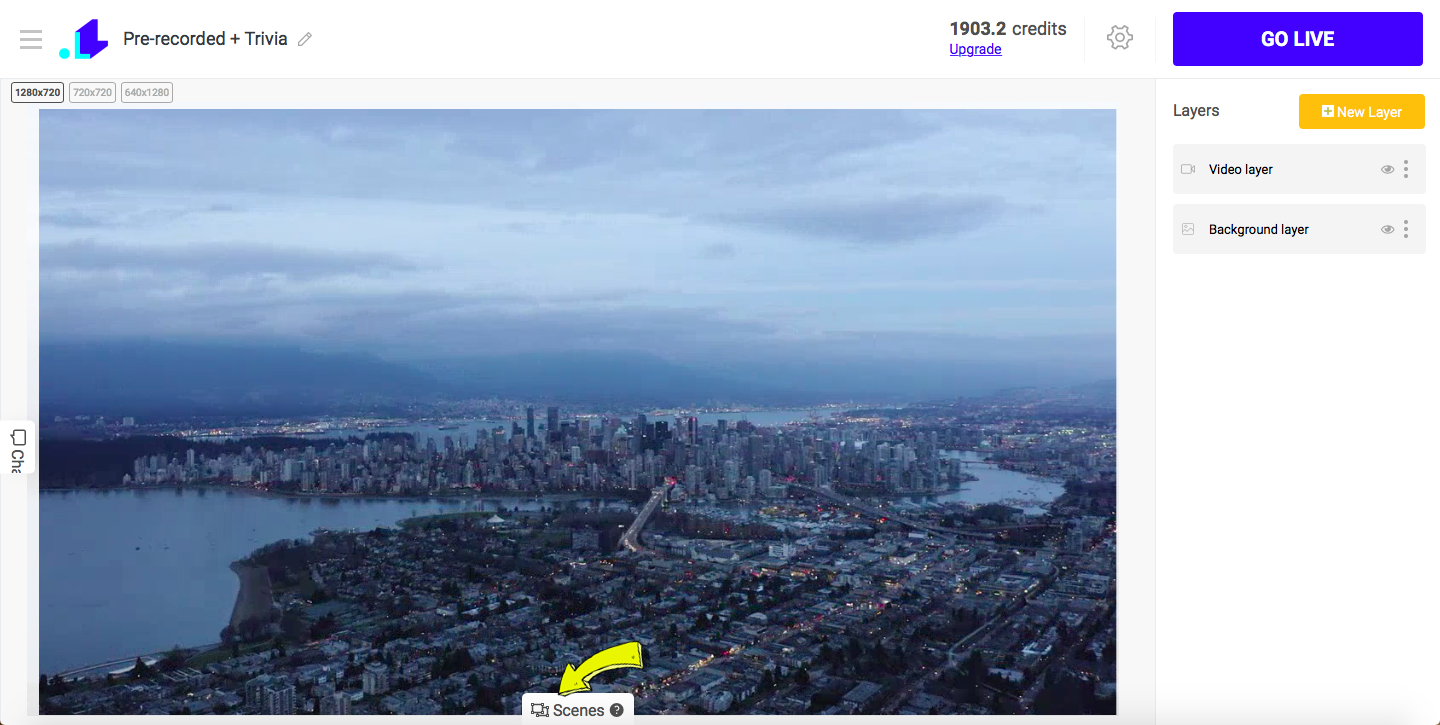 3. Click on Plus Icon to add a new Scene with Trivia Game.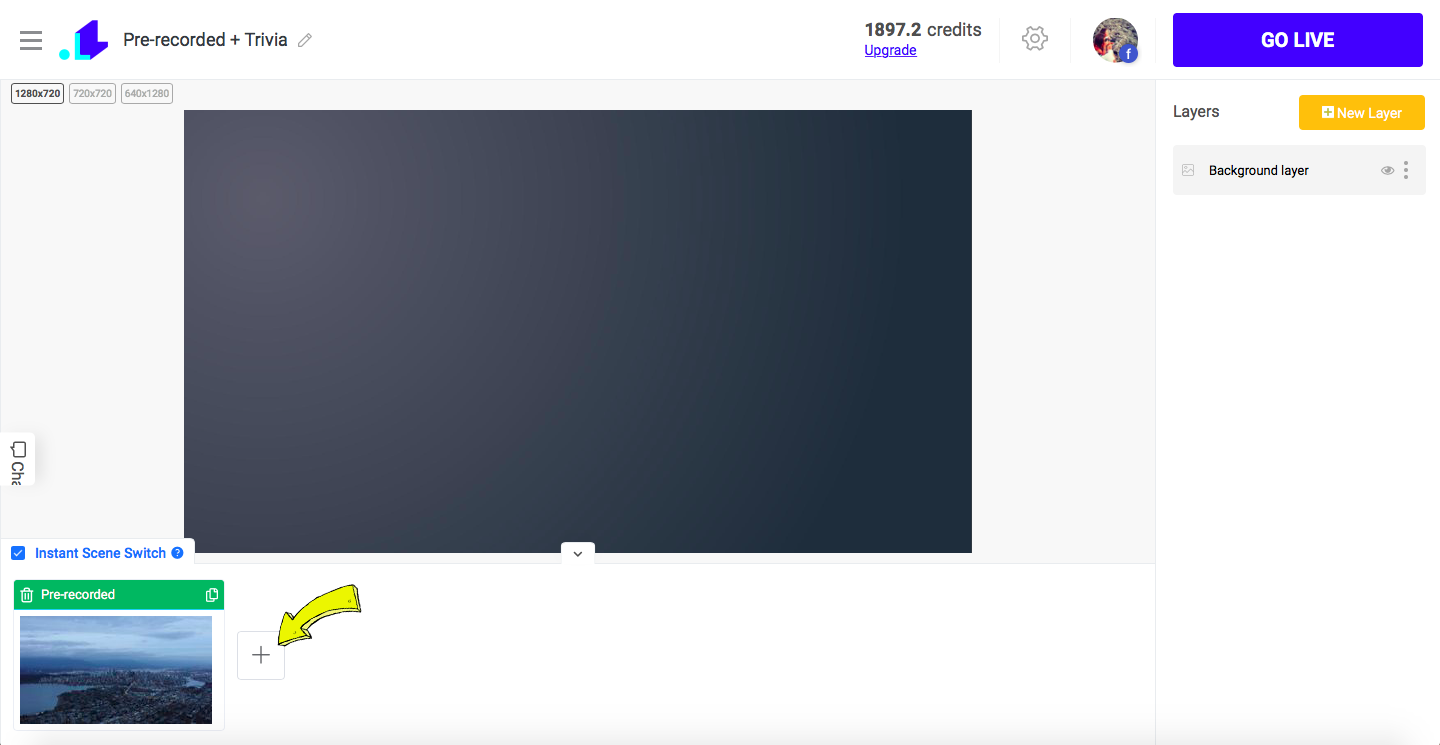 4. Make a tick on Instant Scenes Switch and add a scene with a Trivia Game layer. Check out how to set up a Trivia Game.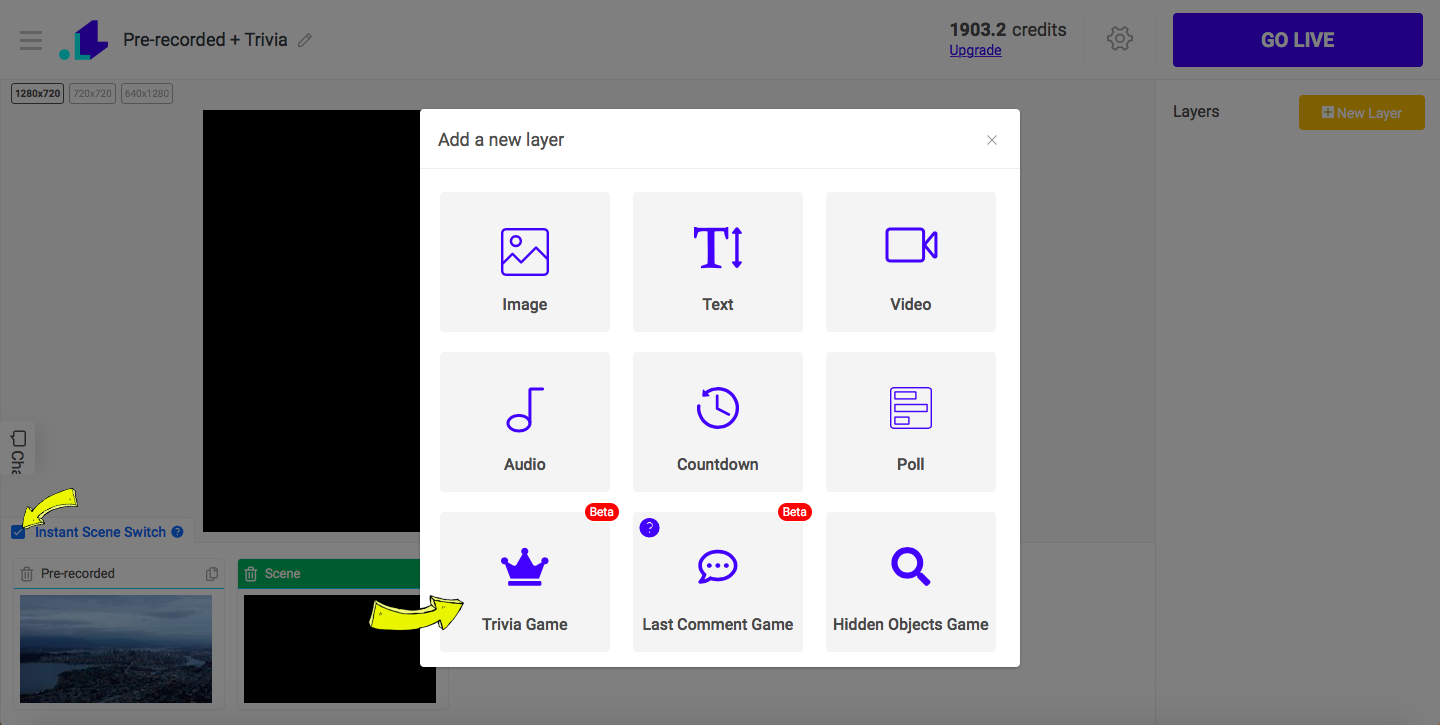 5. Launch your stream.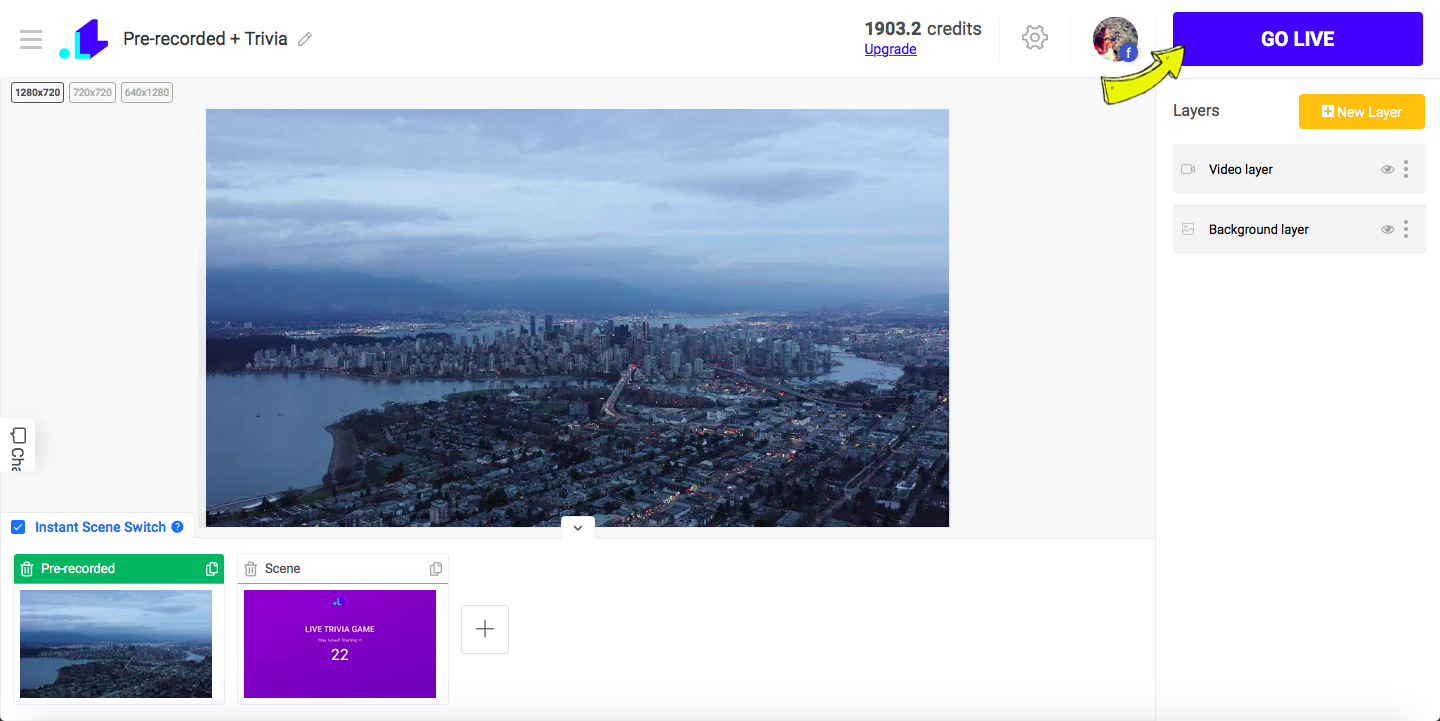 6. Once you're ready to switch from a pre-recorded to the Trivia, just click on a scene, and it will be synchronized with live right away.
Note: When the stream is live, you'll see a Red dot in the corner of the scene, which is currently synchronized and displayed in your stream.