If you want to stream a pre-recorded video right before the beginning of your Trivia Game, take the following steps:
1. Setup your Trivia Game layer. Check out how to do it in more detail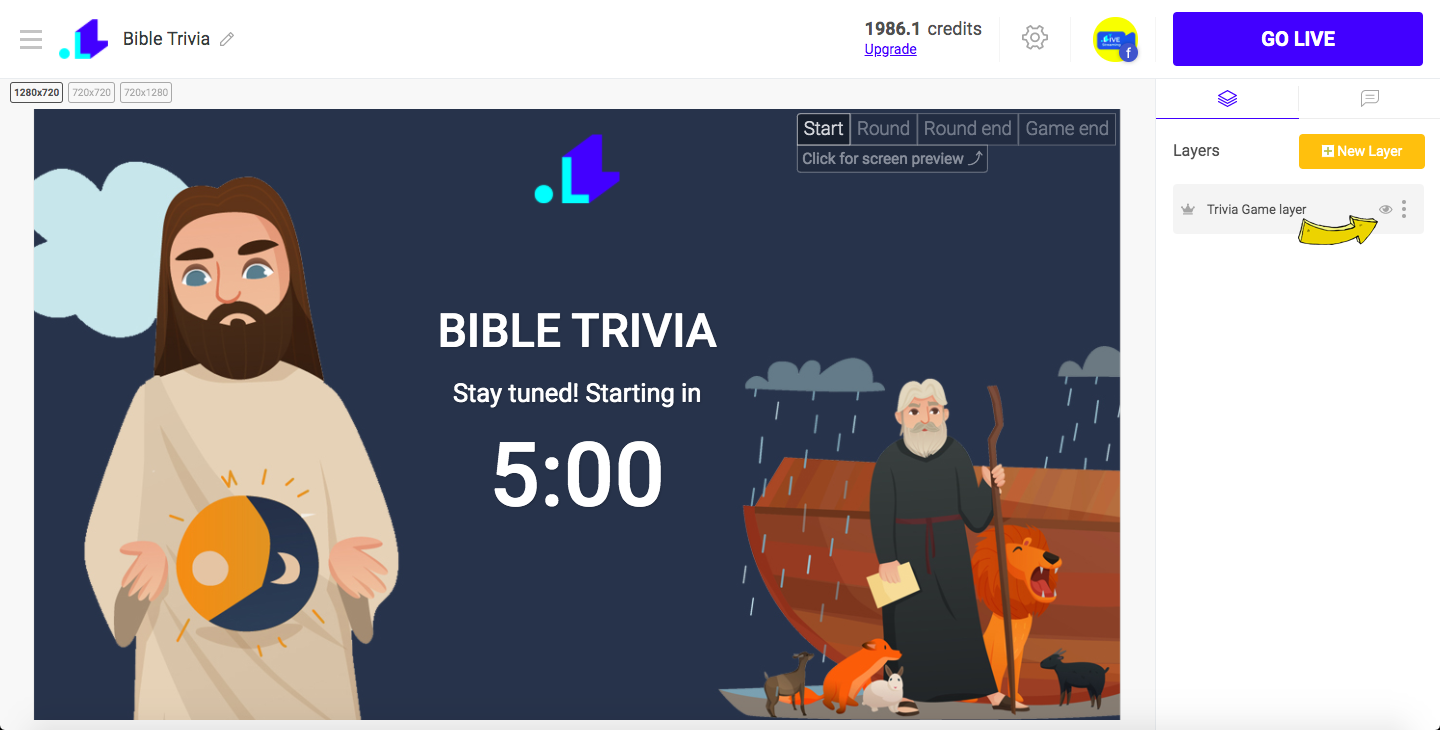 2. Hide your Trivia Game Layer. Add Video Layer and make it visible.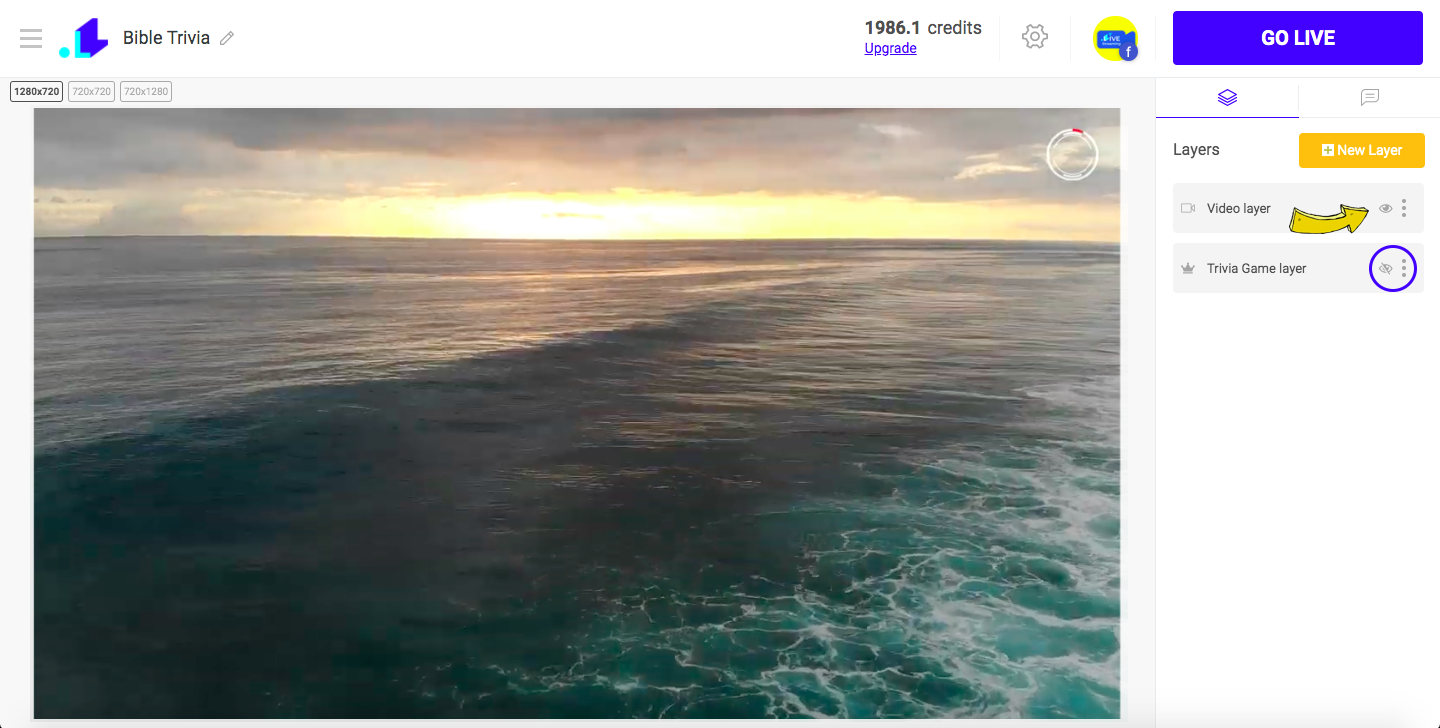 3. Once you're ready to switch from your pre-recorded video to the Trivia Game, hide the Video Layer. Then unhide Trivia Game Layer, and click "Sync with Live" button to make your changes visible to your audince.