Instant scene switch allows you to simply click your scenes to switch to them immediately without the need to hit "Synch with Live" each time you wish to change scenes.
Note: once enabled, the live feed will be switched to the currently active scene.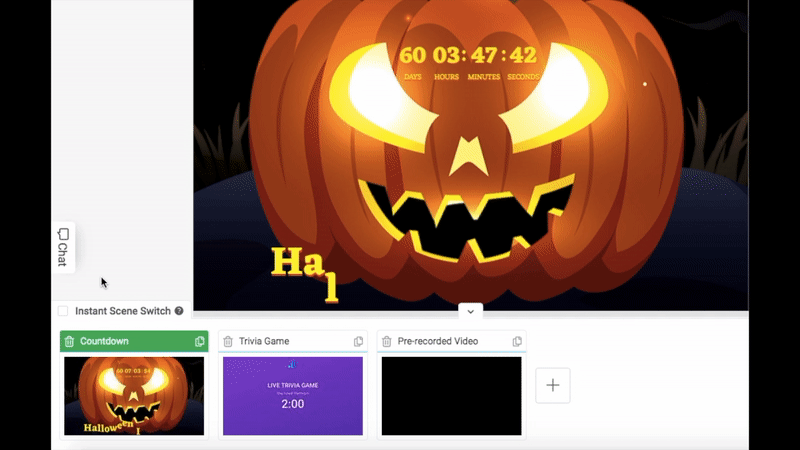 Only the active scene will be automatically synchronized with live. In order to synchronize any changes within the scene, you need press 'Synch with Live' after you make any edits in the layers of any scene.