You can schedule a Facebook Live video in LiveReacting up to 2 weeks in advance. When you schedule a video, your audience will be notified immediately by an automated post announcing your upcoming broadcast. A second post containing the Live broadcast will be automatically published at the scheduled date and time.
Here's how to schedule your stream
Once your stream is prepared, go to Settings (Gear Icon) and choose a date + time when you want your video to launch.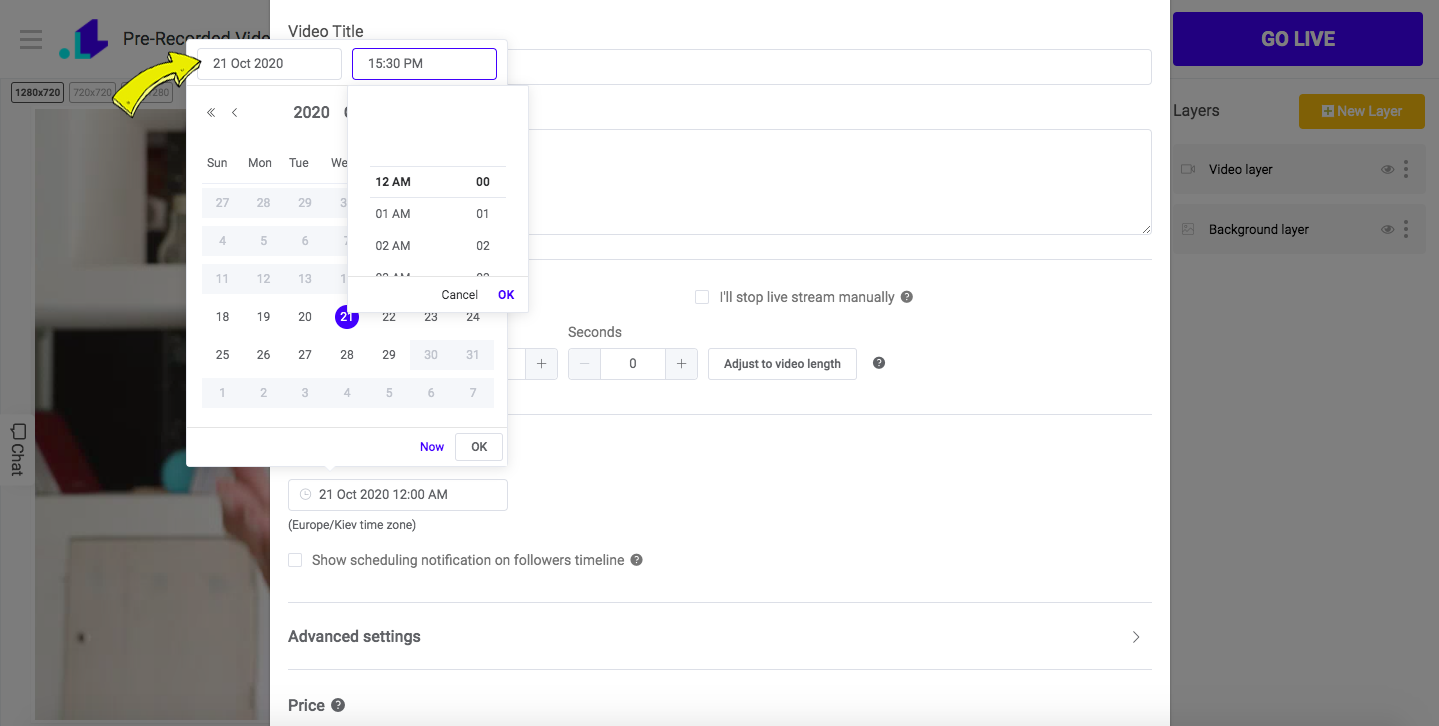 If you want to get a link to your scheduled stream in advance and post an announcement, make a tick on "Show scheduling notification on followers timeline" and select an image that you think is the most suitable to promote your broadcast in advance.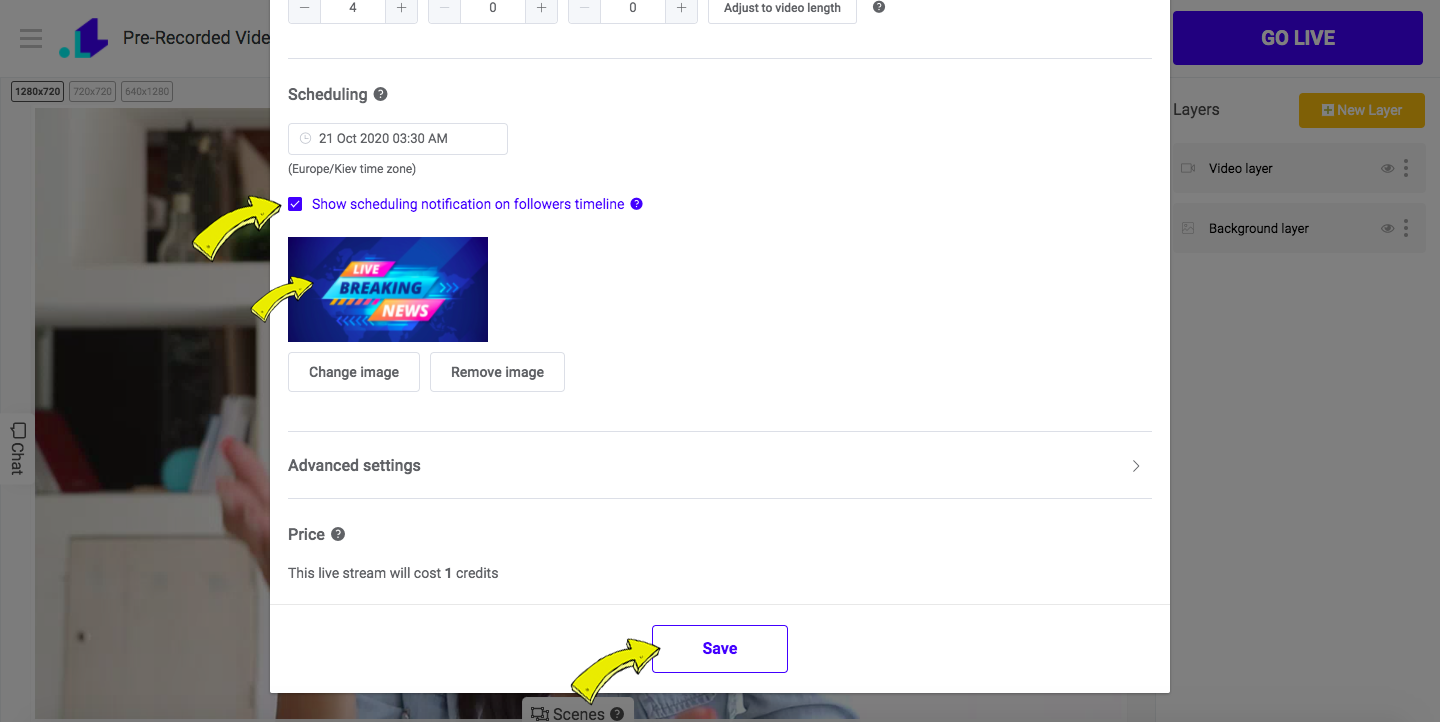 Click Save button, and then Schedule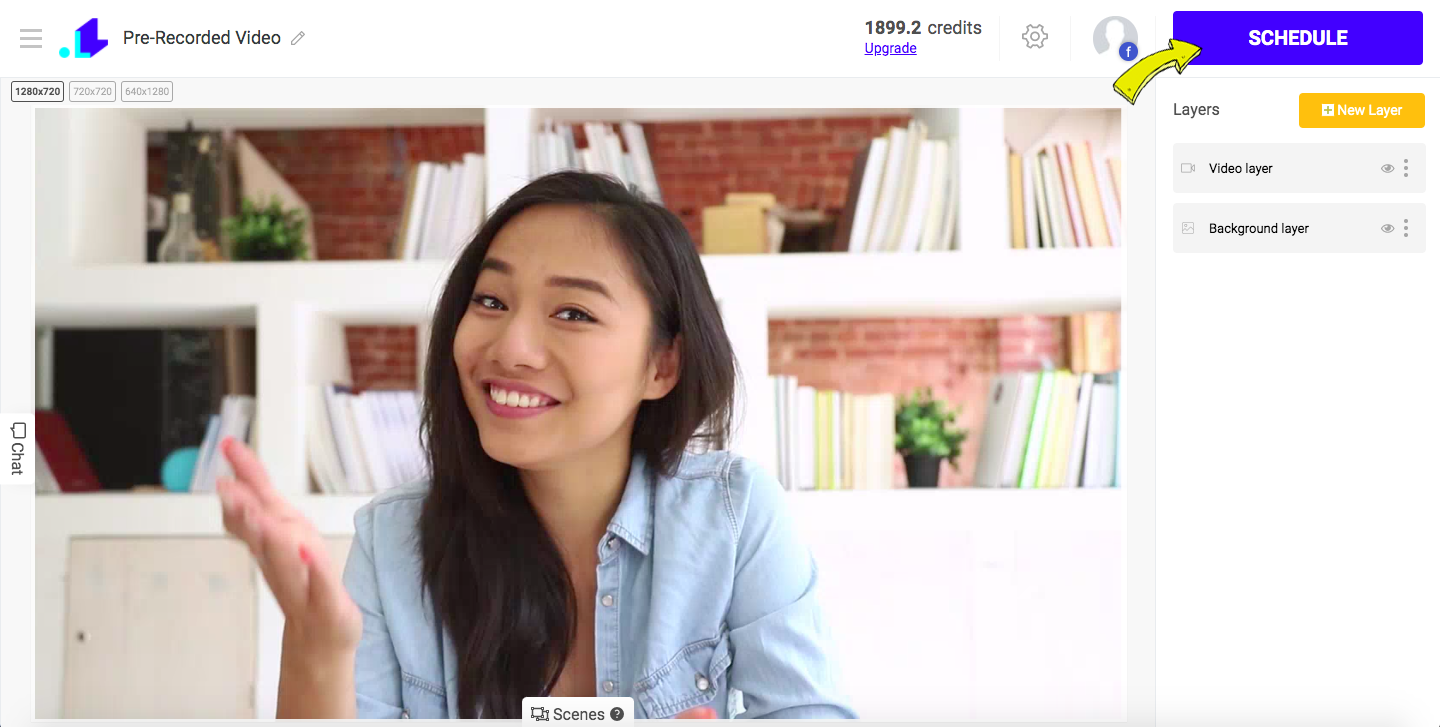 First post: Announcement Appears only if scheduling notification is activated, otherwise only the actual live broadcast will go out at a scheduled time.
As soon as you schedule your live broadcast, an announcement post is published to your Page letting your followers know there's an upcoming broadcast. People who see the announcement post can click Get Reminder to receive a one-time reminder notification shortly before the broadcast begins.
Second post: The Actual Live Broadcast
At the scheduled time of the live broadcast, a second post is automatically published containing your Facebook Live stream. People who expressed interest via the initial announcement post receive a notification directing them to the broadcast.
After the broadcast is complete, both posts remain on your Page or profile's timeline, but the live broadcast post becomes a video post and will appear in your video library.
Once the Live stream is posted, the announcement post will have a CTA driving to the Live stream. You may choose to hide the announcement post from your timeline.
Additional features
How to enable/disable captions
You also might be interested in:
📌 How to promote your Facebook Live stream in advance to gain more viewers?
📌 How to connect LiveReacting to an existing scheduled FB live?