What is needed to stream to Instagram Live?
✅ Instagram Account. Important: make sure to have Two Factor Authentication for the best security.
✅ LiveReacting monthly subscription (you can cancel it anytime).
---
How to stream to Instagram Live?
Step 1: Instagram supports only Portrait orientation, so select one for your project and ensure all elements fit within the screen.
We recommend leaving some blank space at the bottom, as Instagram notifications pop up in this area, and your content may not be as visible.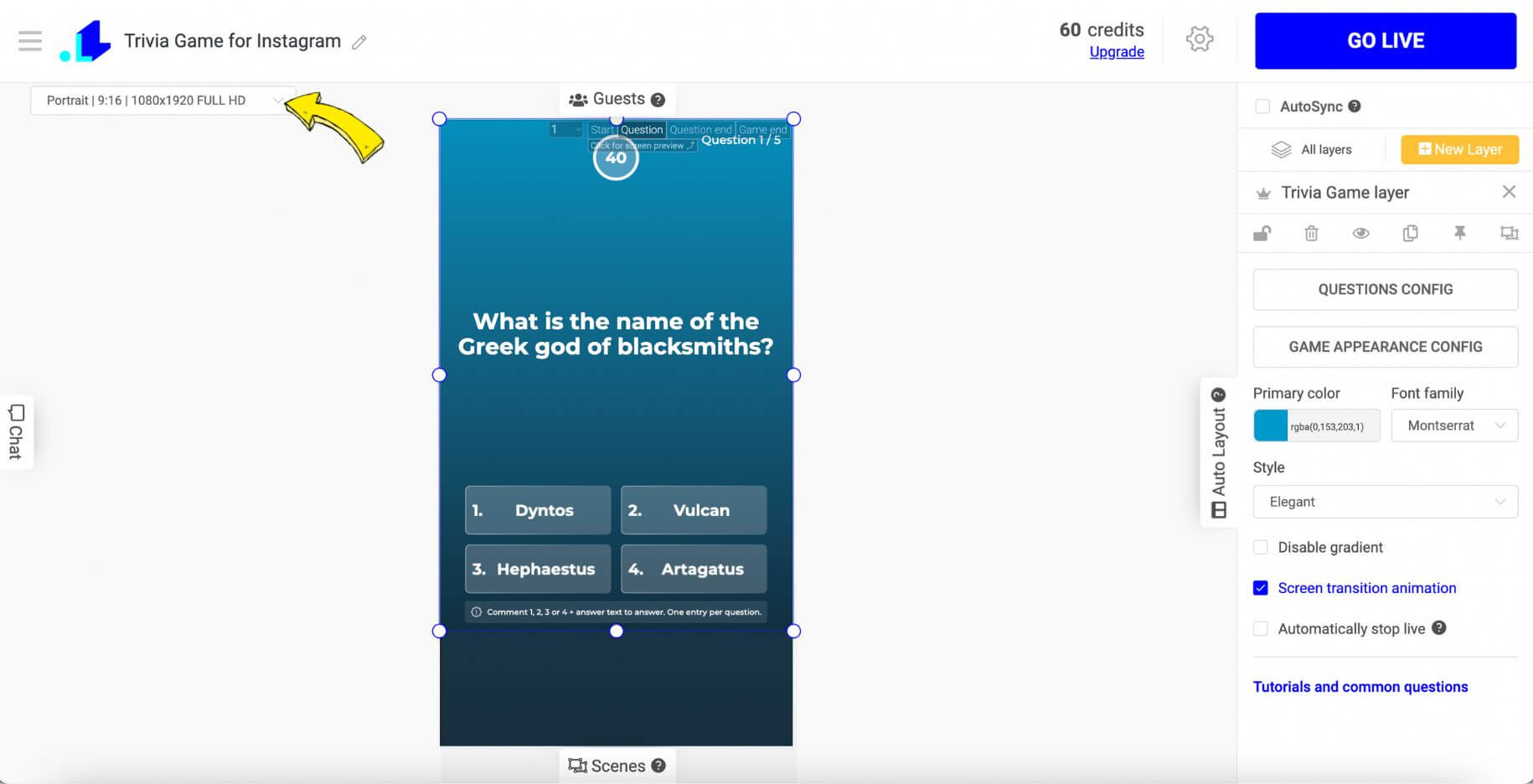 Step 2: In your project's Settings, click the + button to add your social media account. Then choose Instagram ➡️ Insta Feed.
Instafeed
is a third-party service partner that allows us to connect to your Instagram account.
Currently,
Instafeed offers five free streams for 1 Instagram account.
To stream more often, packs of 5, 10, 50, and 100 streams for €5, €10, €40, €70 are available for purchase directly on their
platform
. Unlimited streams — €100 monthly.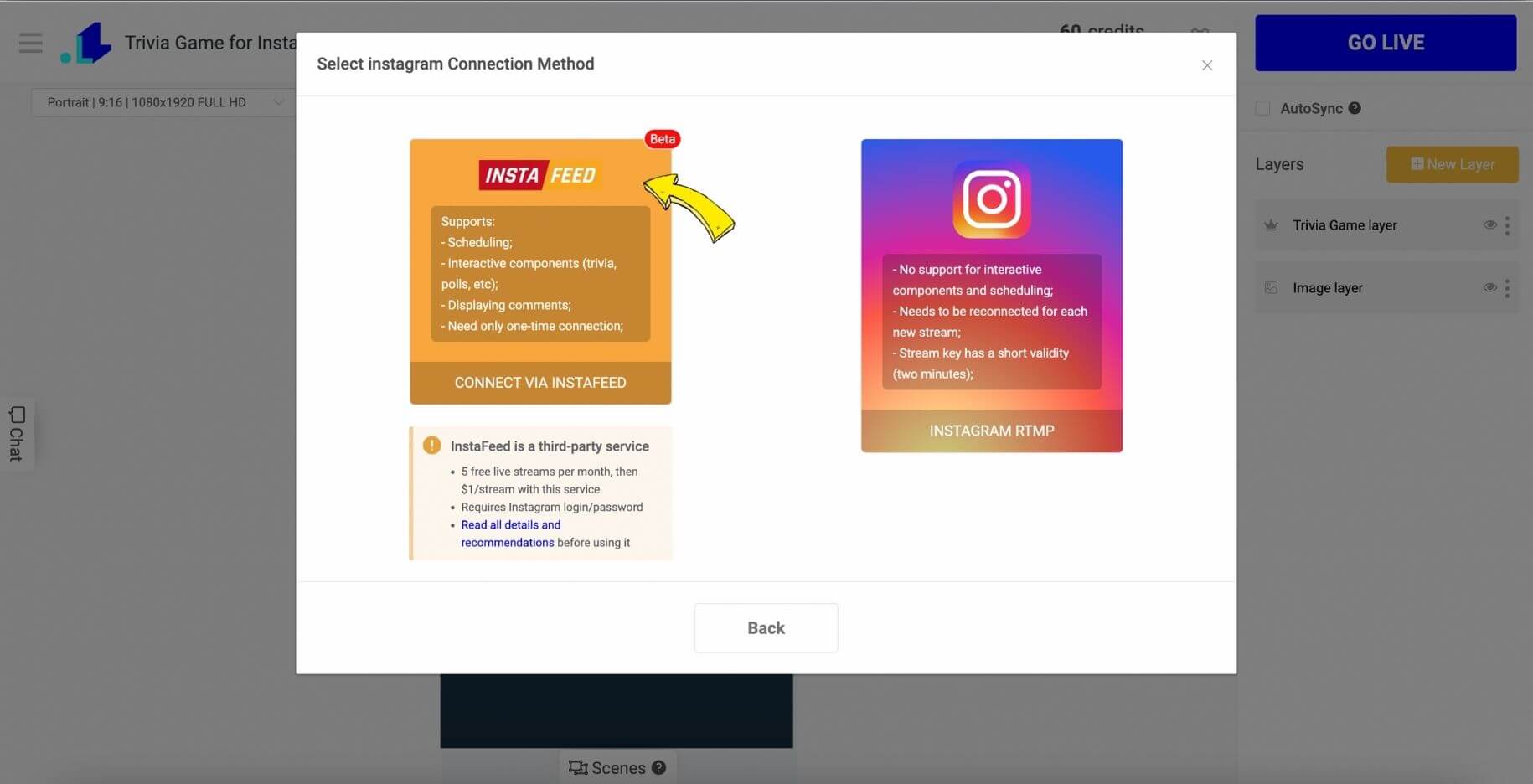 Step 3: You'll be redirected to the page where you enter your IG's account login and password. Instafeed doesn't save login and password, so it can not leak.

Step 4: Choose the duration of your stream. Currently, Instagram has a limit of 4 hours per stream, but some users have only 1 hour. Since we don't know such information about each IG user, we recommend you to give it a go and see how many hours you're eligible to stream for.
If you connect YouTube and Instagram, you won't see a limit of 4 hours in the Studio. Remember that depending on your account, it's still either 4h or 1h. So, if your stream is 10 hours long, it will run for 10 hours on Youtube, and 1 or 4 hours on Instagram.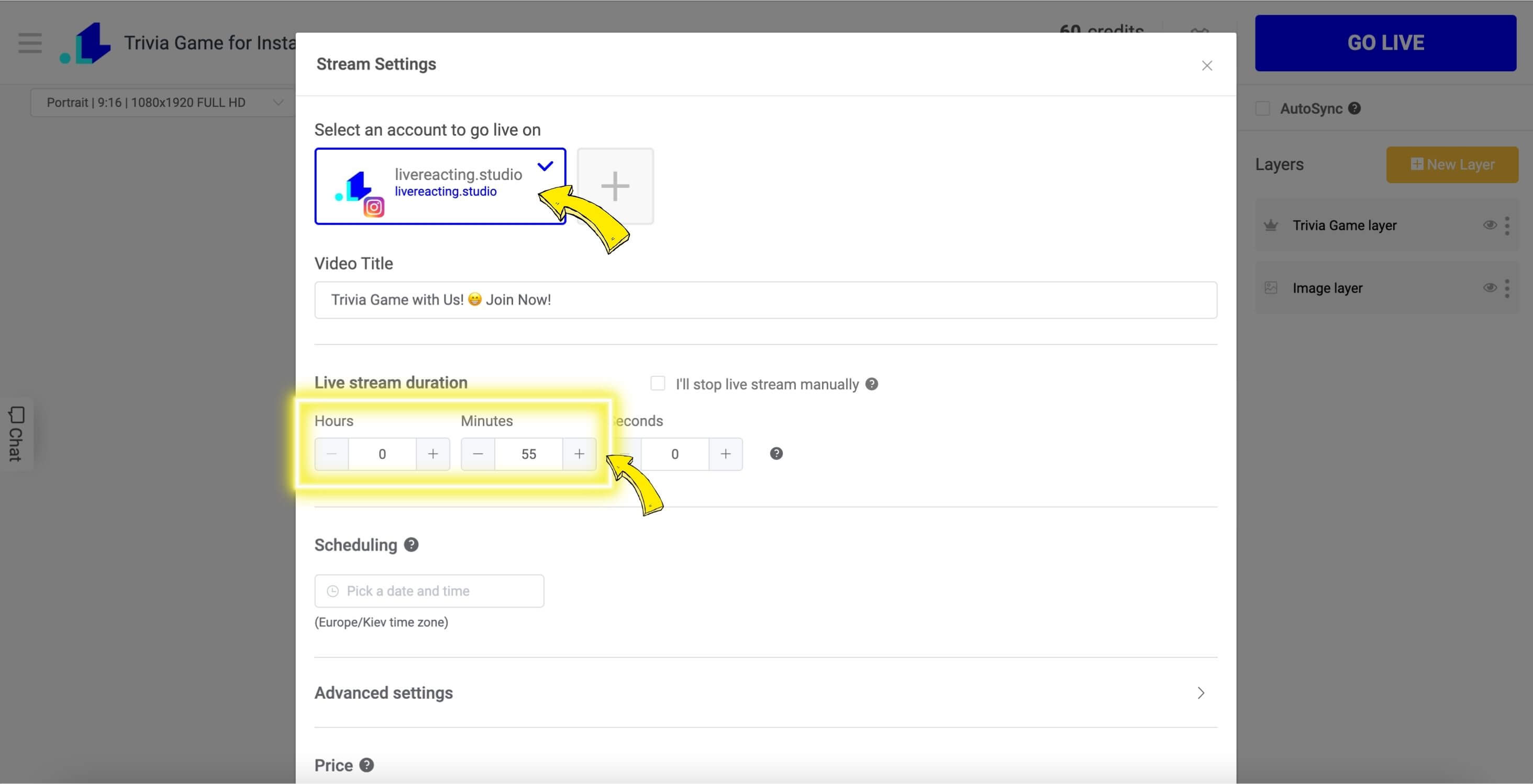 5. When your stream is LIVE on Instagram, DO NOT use your Instagram account on other devices, as it may cause interruption. You can track the stream directly from the LiveReacting Studio, and reply to all comments from menu on the left.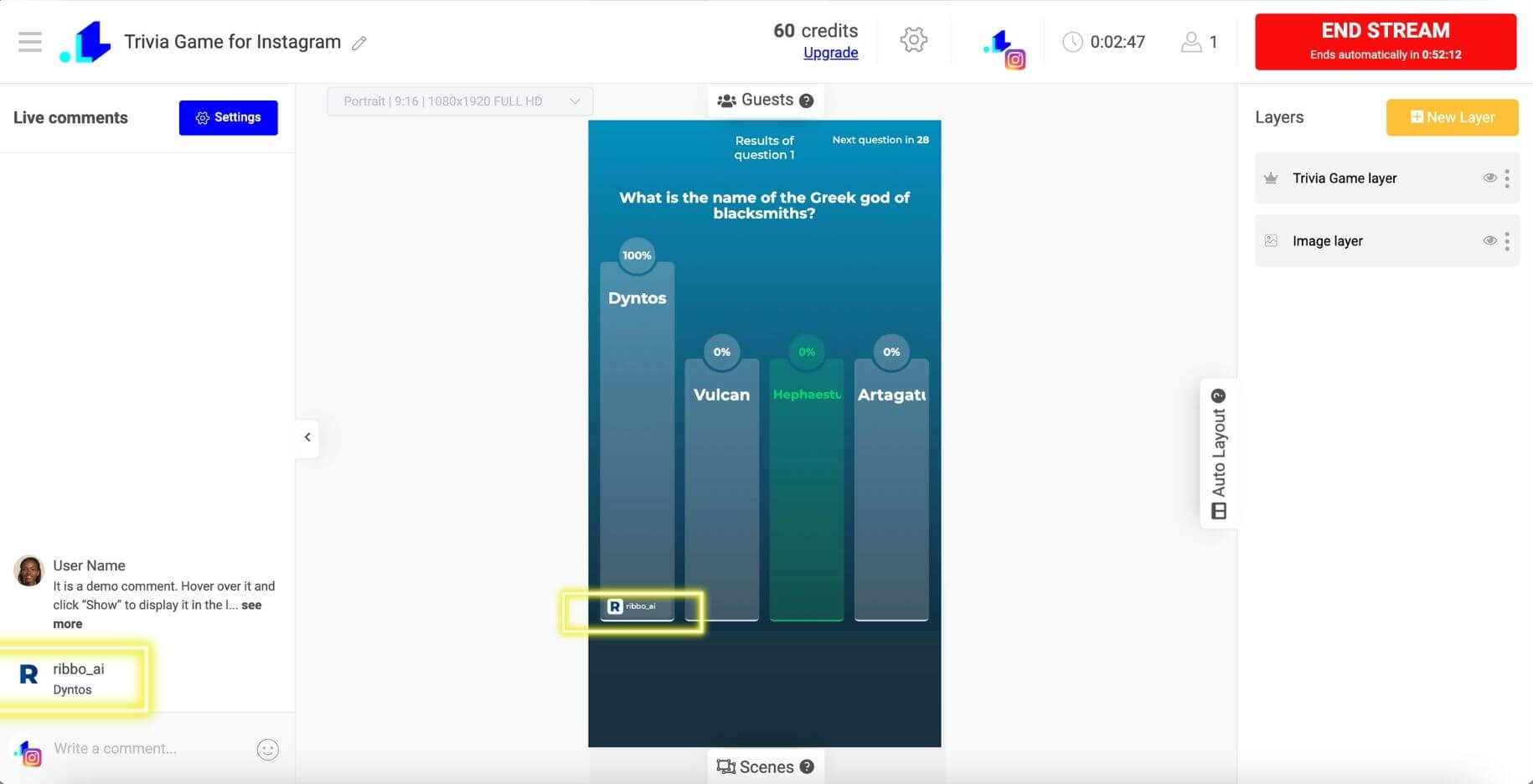 Suggested articles:
📌 What is Instafeed and how to use it?
📌 How to stream to Instagram with a RTMP?
📌 How do I set stream orientation? (Portrait/square/landscape)