Instagram doesn't officially support third party apps for live streaming, so you take your own responsibility for any issues that may happen. At LiveReacting, we just provide a solution to push your video feed to a custom RTMP source.
Why streaming to Instagram with RTMP?
You can stream from your laptop instead of mobile app.
You can stream from a professional camera.
You can stream a pre-recorded video as if it is live.
You can customize your Instagram stream by adding your branding (logo, overlays, images, text, background music, countdown and more.)
Interactive elements like games, polls and displaying comments are not supported while streaming via RTMP.
What is needed?
Being a LiveReacting user.
Third party app (like YellowDuck) to generate an RTMP link and a stream key. The stream key is unique for every broadcast, so it needs to be generated every time before a new stream goes live.
Tutorial
1. Download and install YellowDuck app, which allows streamers to retrieve the server URL and stream key from their Instagram account.

2. Open the Yellow Duck app and log in with your Instagram credentials.
3. Go to your LiveReacting Studio and set up your video. Make sure to use Portrait orientation (the 9:16 ratio), as it would look best on Instagram.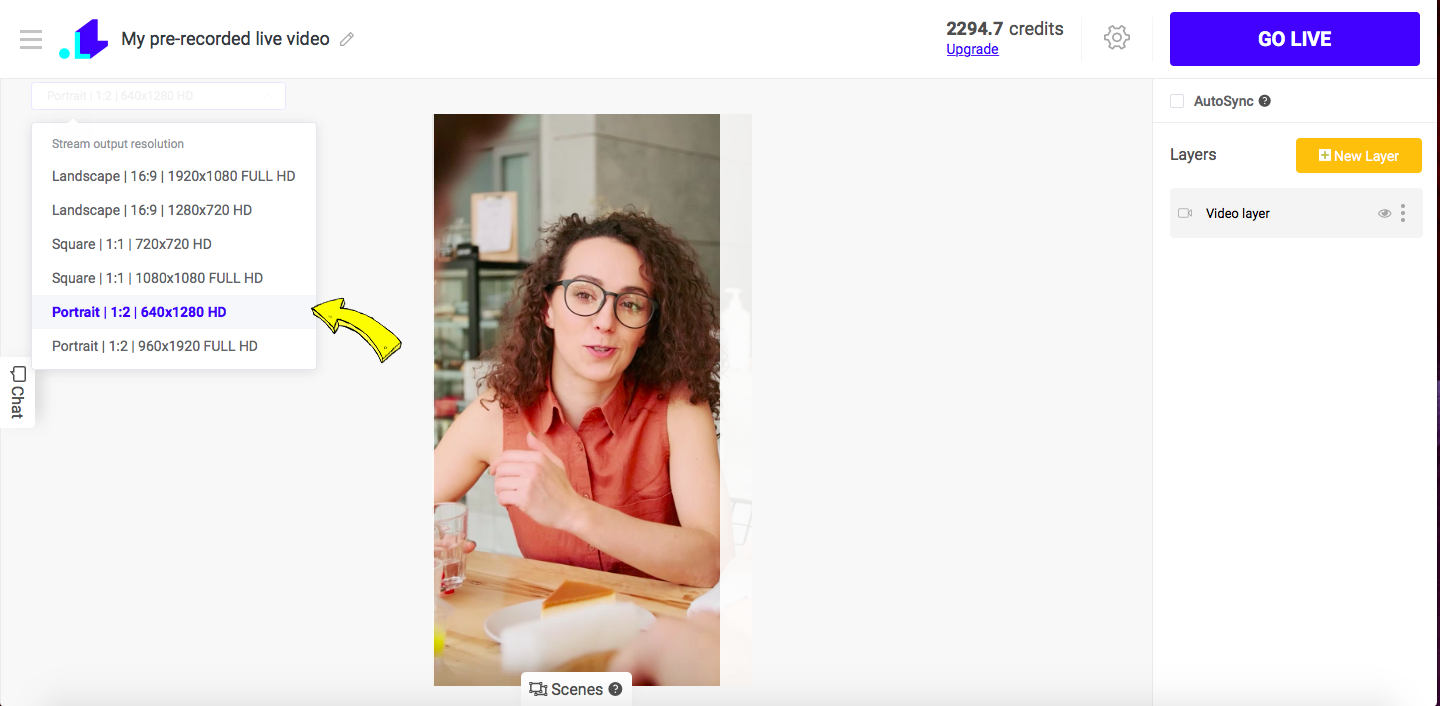 4. Open LiveReacting Settings and add a Custom Instagram RTMP channel.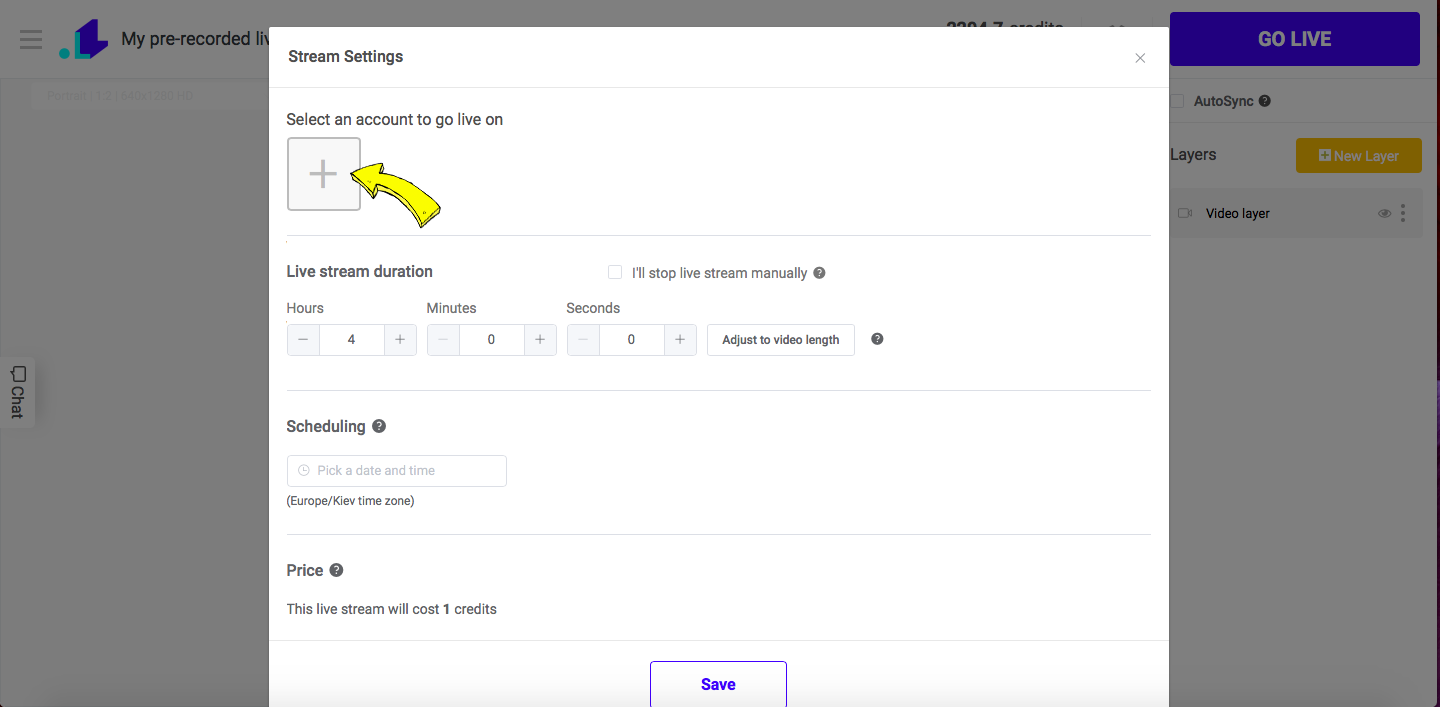 5. Copy your RTMP URL and stream key from YellowDuck app, paste them into the empty fields in LiveReacting, and click Connect.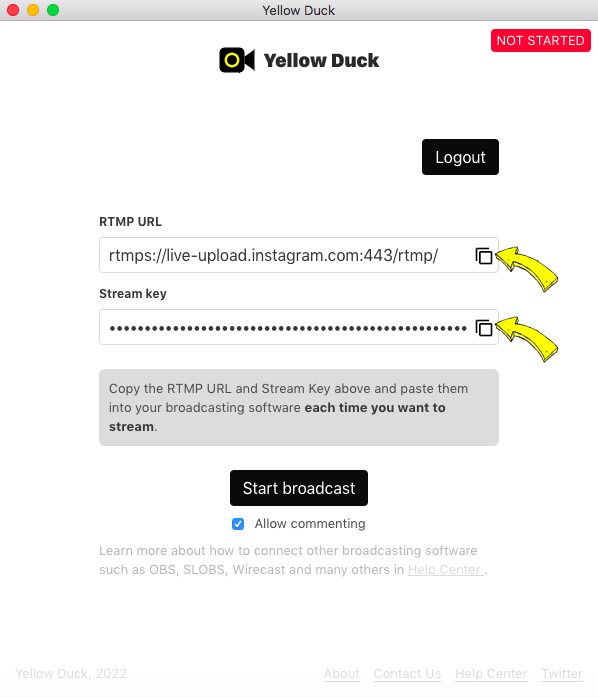 Paste in LiveReacting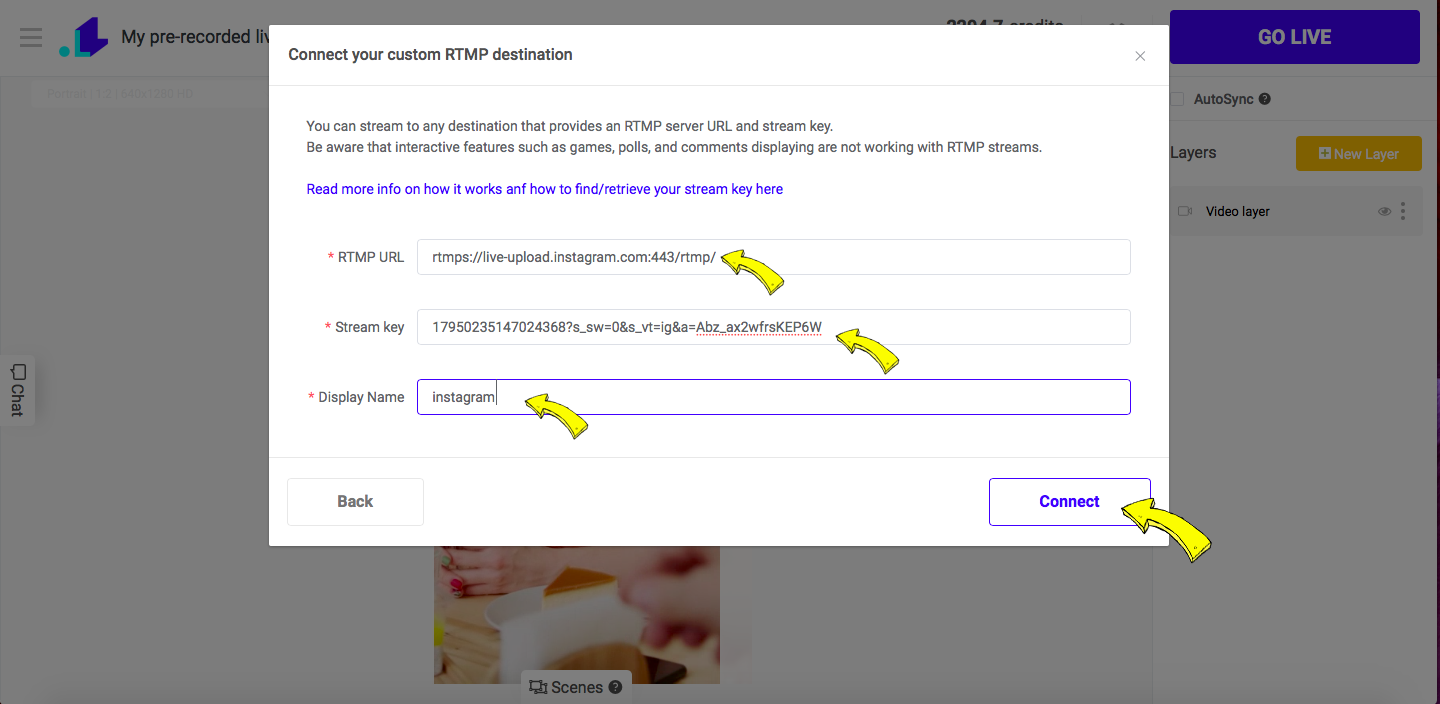 6. Click Start Broadcast button in the YellowDuck app.
Instagram stream key is
valid
for only a few
minutes
, so you need to start the actual stream within 2 minutes after clicking Start Broadcast on YellowDuck.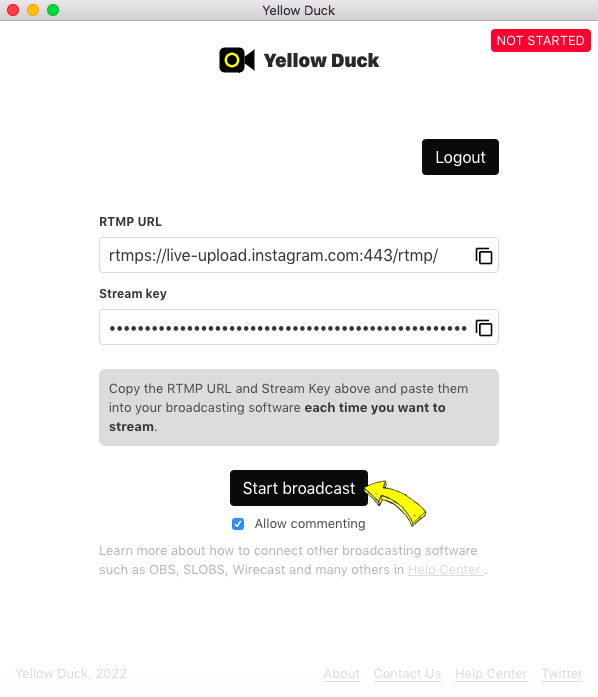 7. Press Go Live button in LiveReacting and that's it! You're live streaming to Instagram.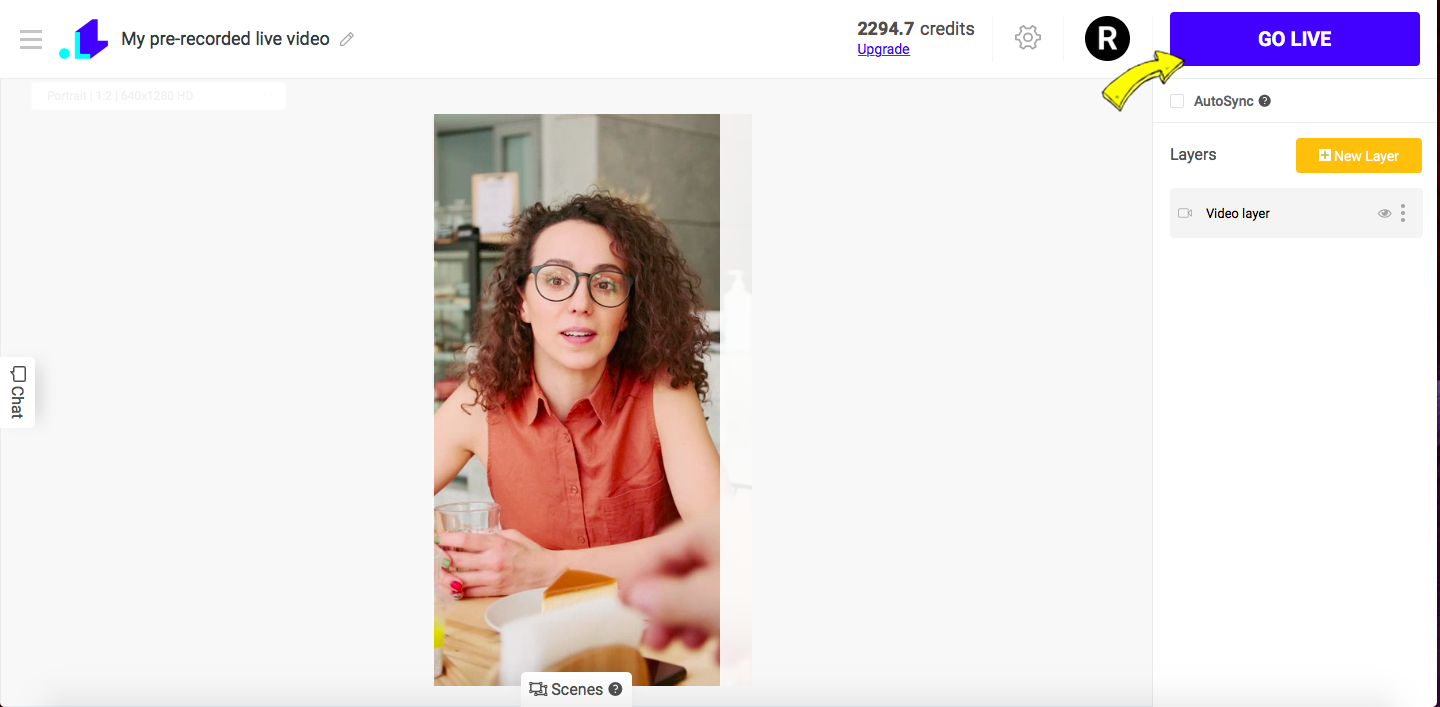 It's not possible to view your own stream using your Instagram account. You need another IG account if you wish to watch your stream.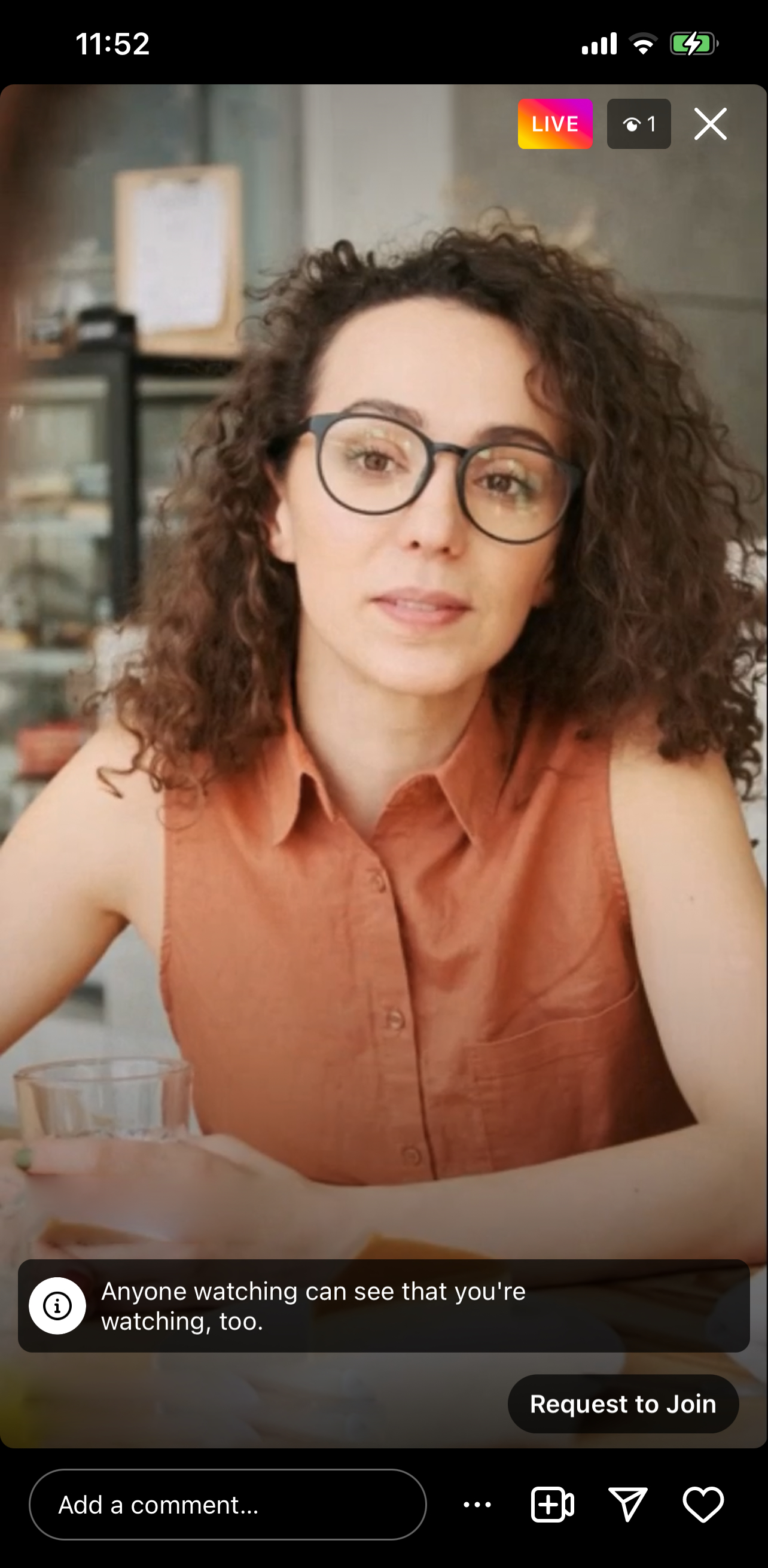 8. When you want to stop the stream, go back to the YellowDuck app and click End Broadcast. Also, go to your video in LiveReacting and click End Stream.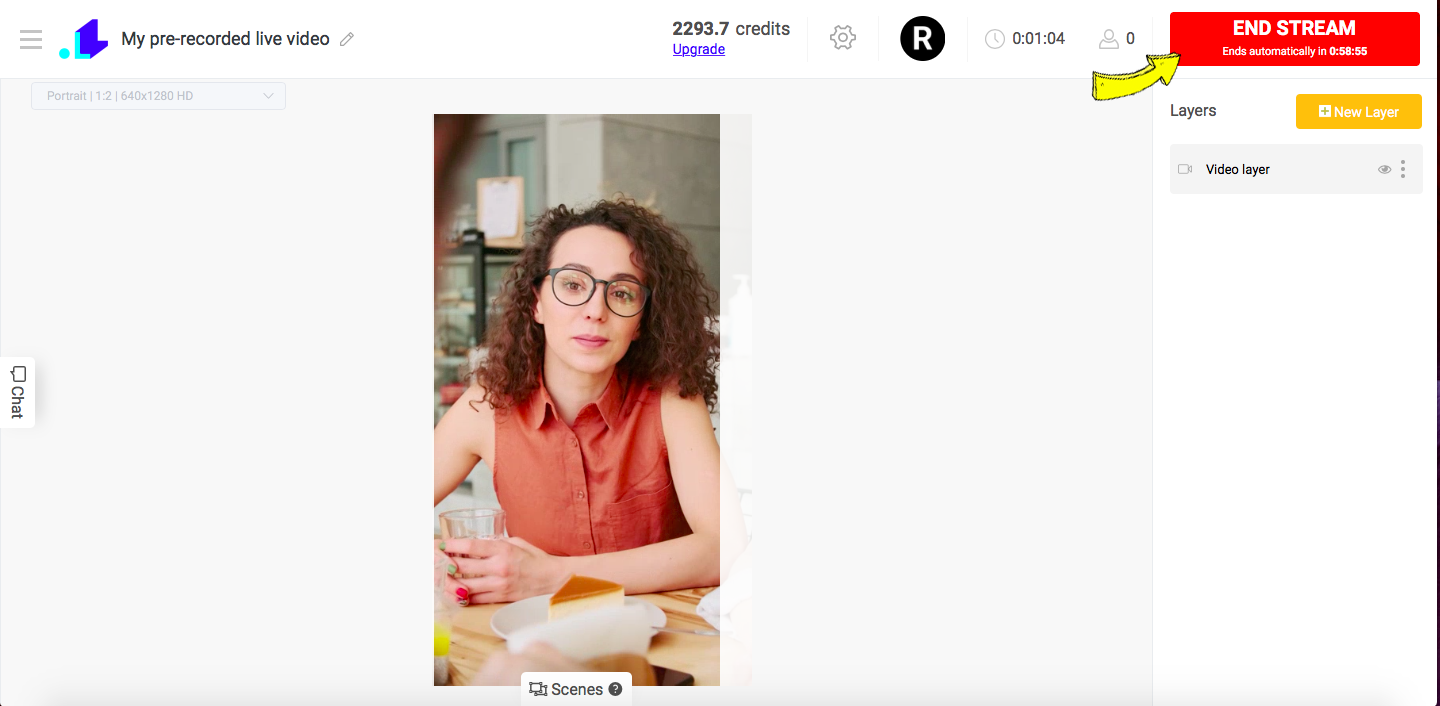 Suggested articles:
📌 How to stream to Instagram with Instafeed?
📌 What is Instafeed and how to use it?
📌 How do I set stream orientation? (Portrait/square/landscape)