1. Once your Trivia Game is set up, click on Scenes at the bottom.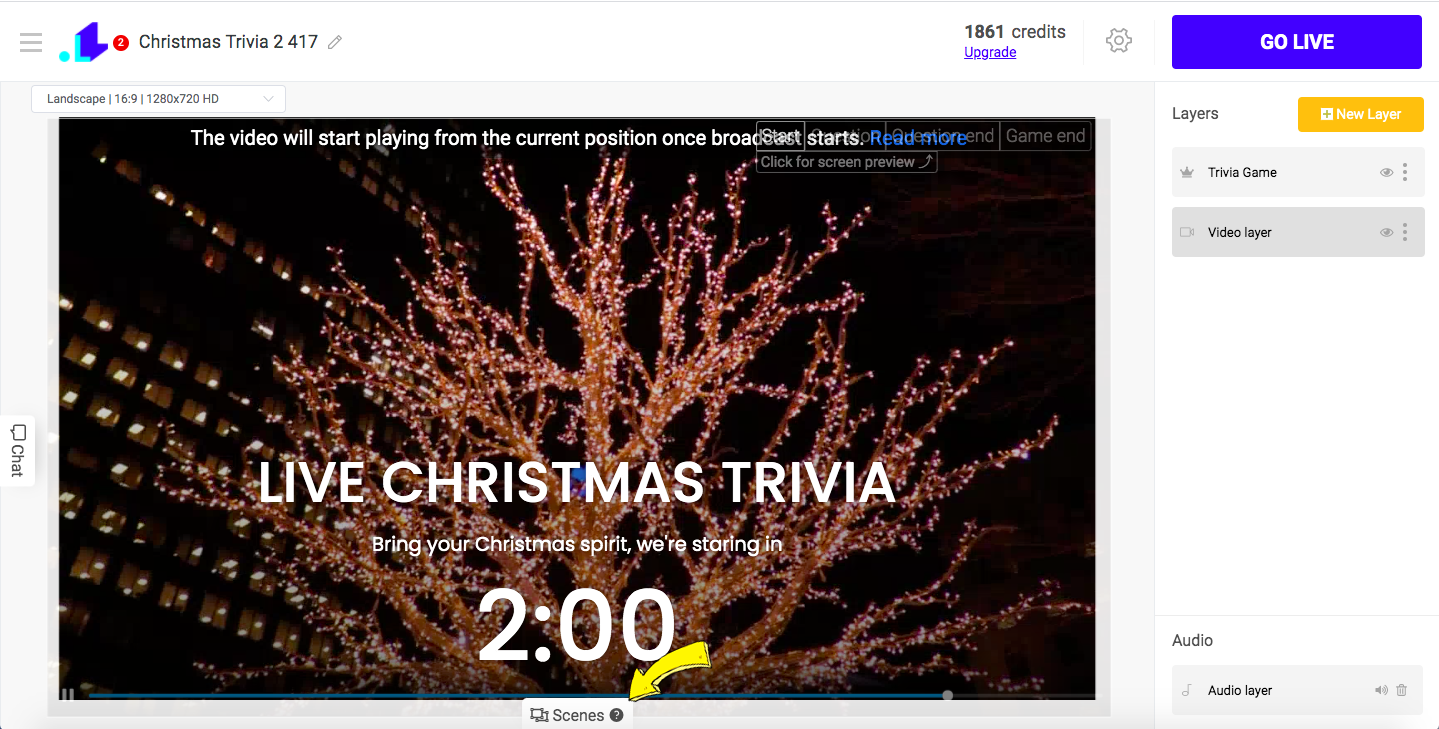 2. Click on Duplicate icon.
You can duplicate as many layers as you want.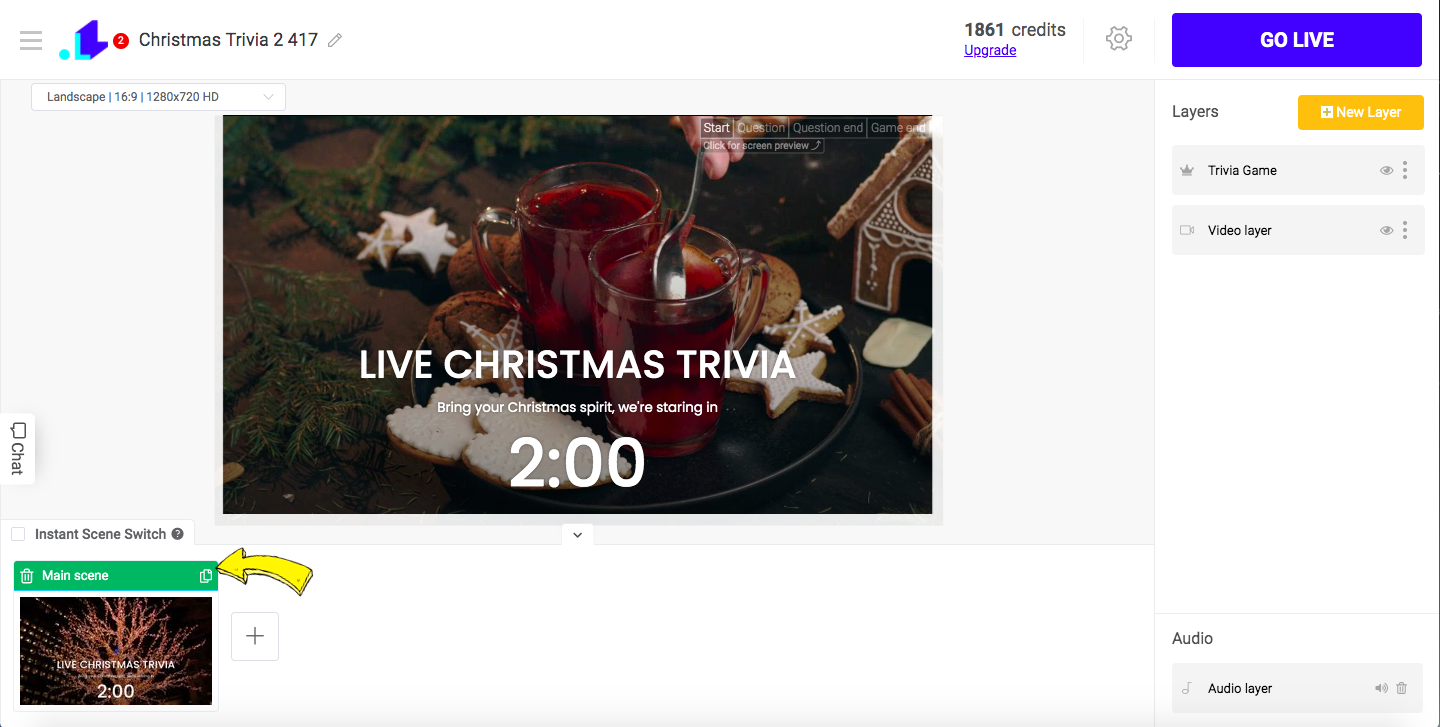 3. Now, when your trivia is duplicated, click on Trivia Game layer to add different questions/answers, adjust the appearance etc.
As an alternative, you can also click on + Icon at the bottom to add 2nd Trivia Game, but in this case you'd have to adjust the appearance from the scratch.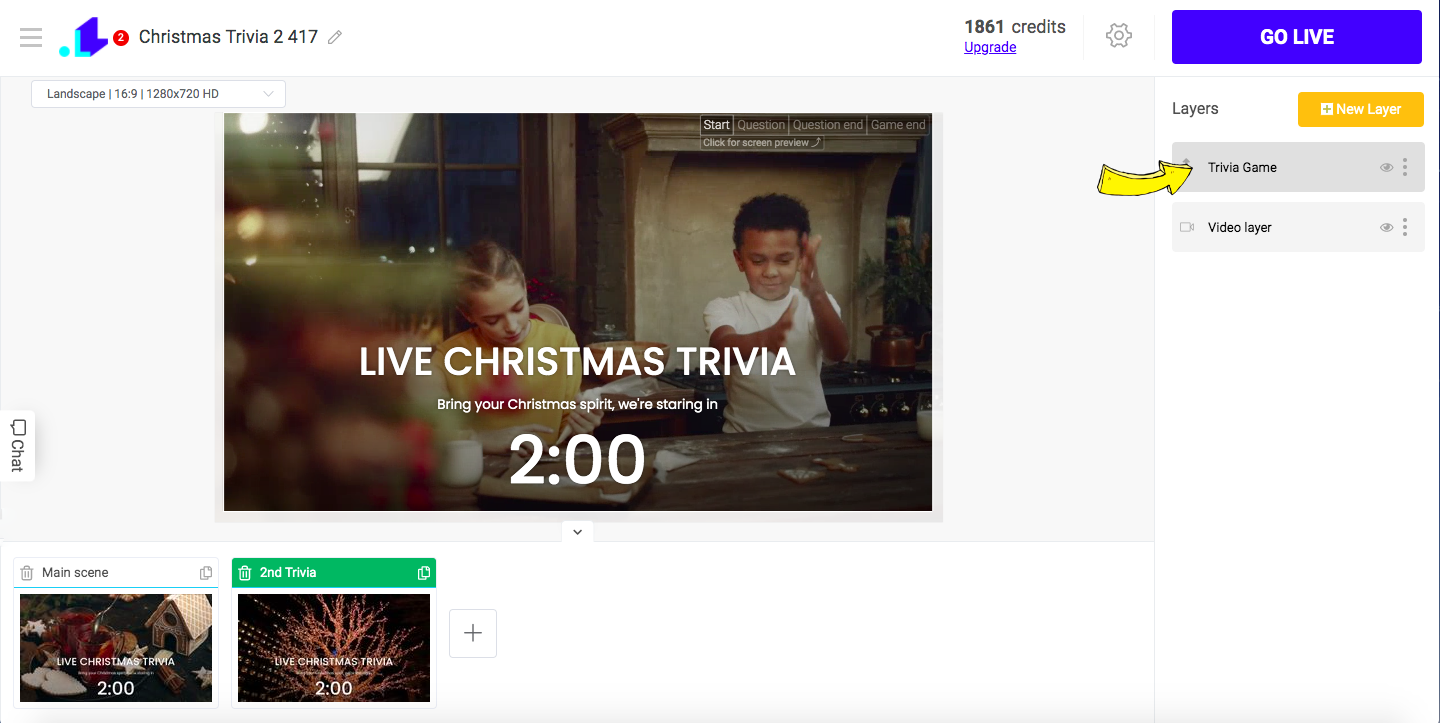 4. Activate the AutoSync mode, so whenever you click on another scene, the live feed will be switched to the currently active scene right away.
Note: If you make any changes within a scene (f.e. dragging or removing layers) while AutoSync Mode is active, all the changes will be SYNCed and visible to your audience right away.
If you don't want to synchronize any changes automatically, you can do it manually by clicking Sync with Live button instead.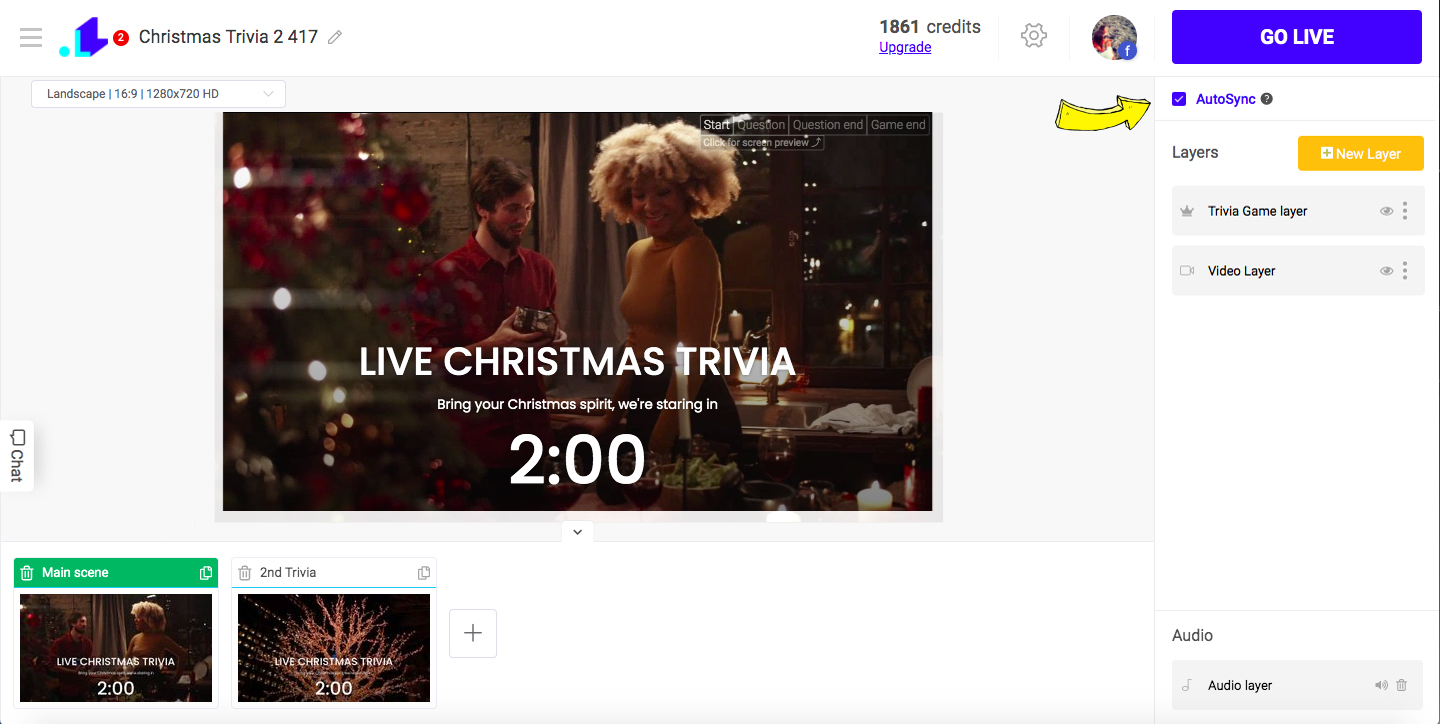 5. When your stream is live and the 1st Trivia Game is over, you can click on a scene with the 2nd Trivia Game and the game will start right away.