In order to make sure that all your live trivia game looks perfect, you can preview it by clicking on each screen.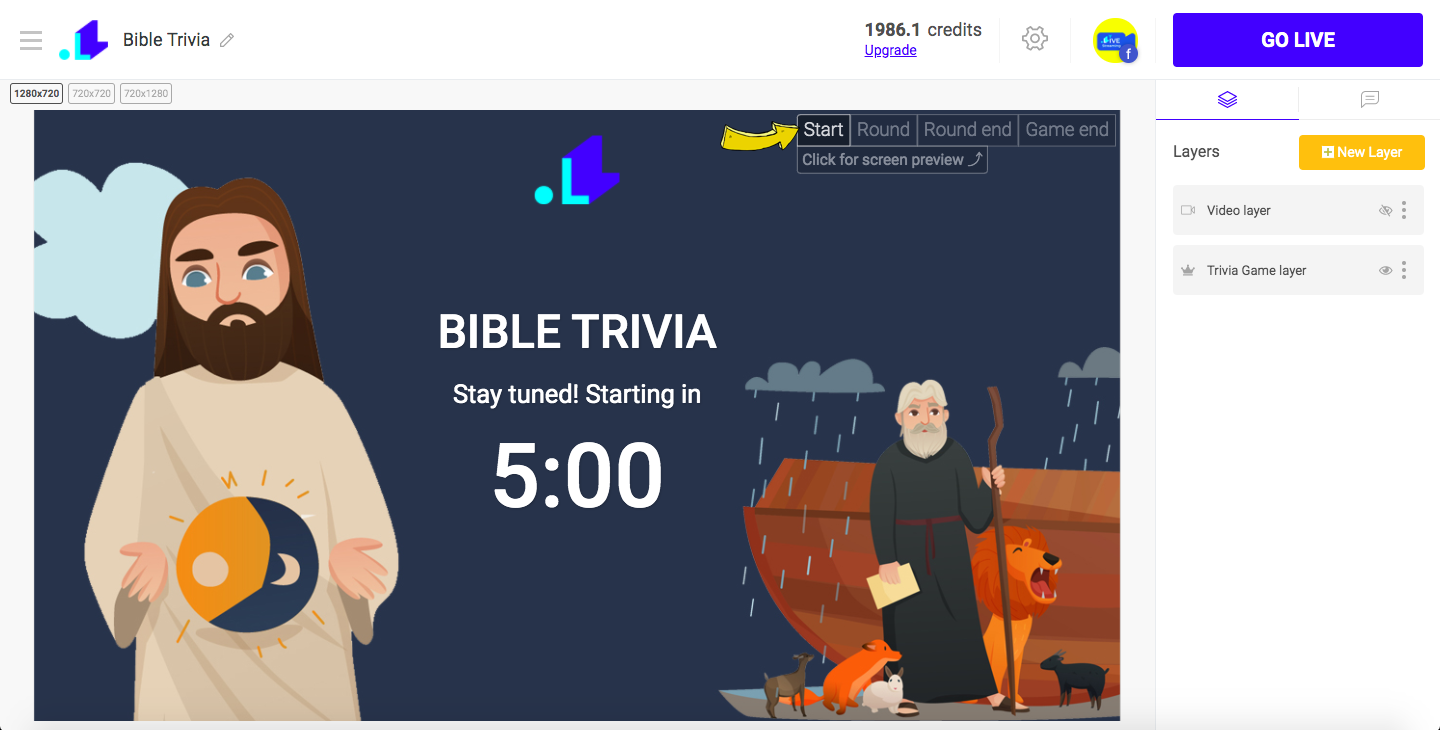 In order to preview each round, click on the Round button and choose the number of the round you need to see.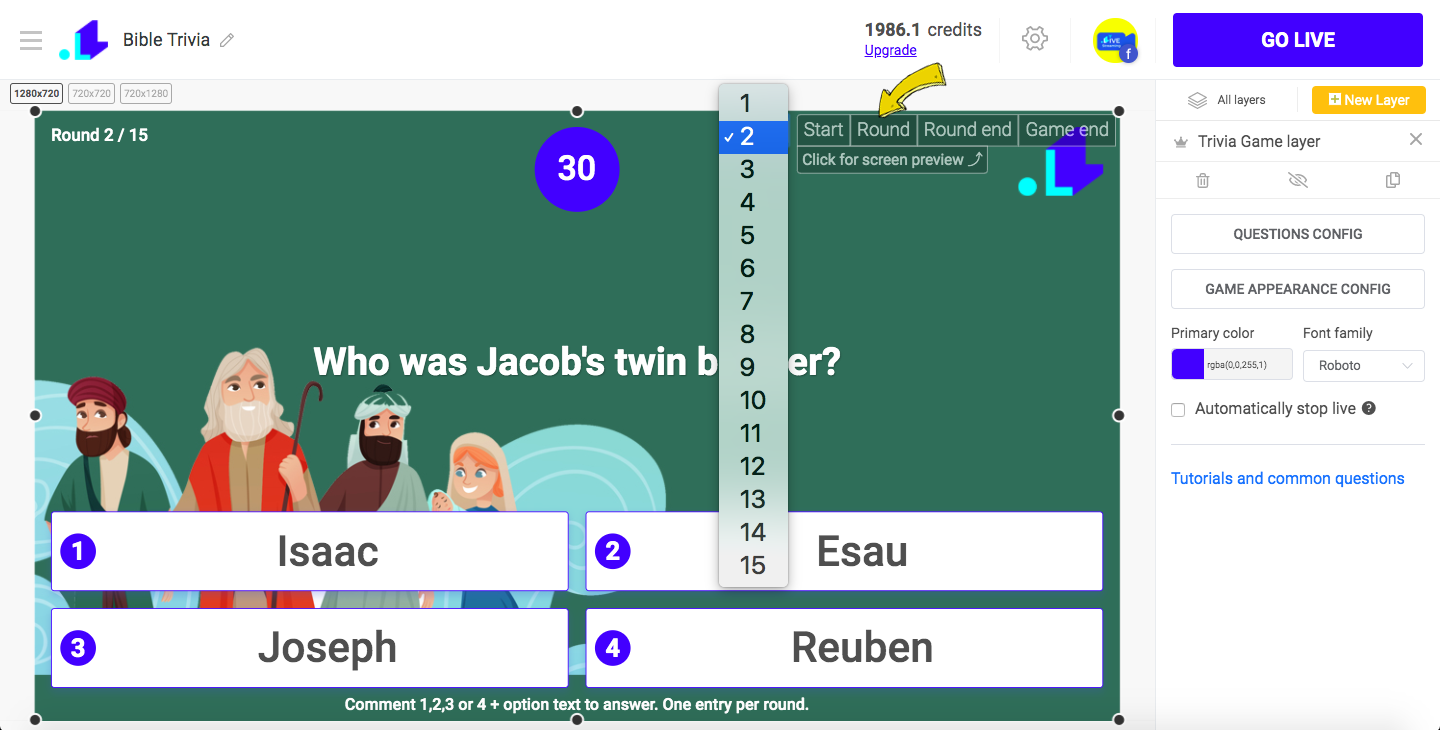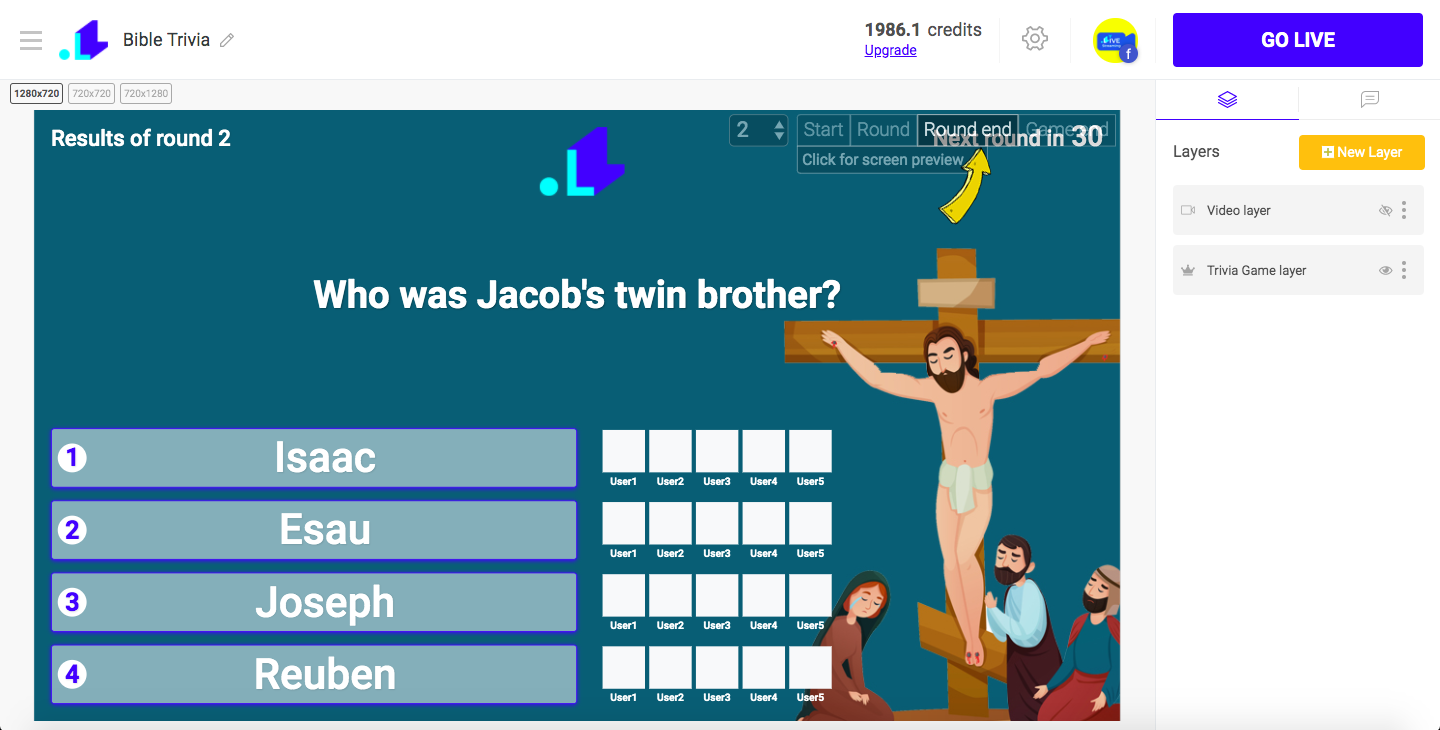 If this type of preview isn't enough and you need to see how your stream would look like once it's live, you can create a new FB page, where you can broadcast your project as a test.
Once you have a test page, connect it to the Studio and stream your video.
You can run a test with your FREE Trial. If you've already got some credits or a subscription, you can stop the test stream before its duration reaches 60 seconds, so the credit is back on your balance automatically.