We've added a couple of new features, that would allow you to take a better control over your live Trivia Game. So, here is more detailed explanation of how these features work:
1. Pause Game
If you want to take a break, you can just click on Pause Game button. Meanwhile, you can either simply keep it paused, or switch to another activity (actual live, pre-recorded, etc.), and come back again later.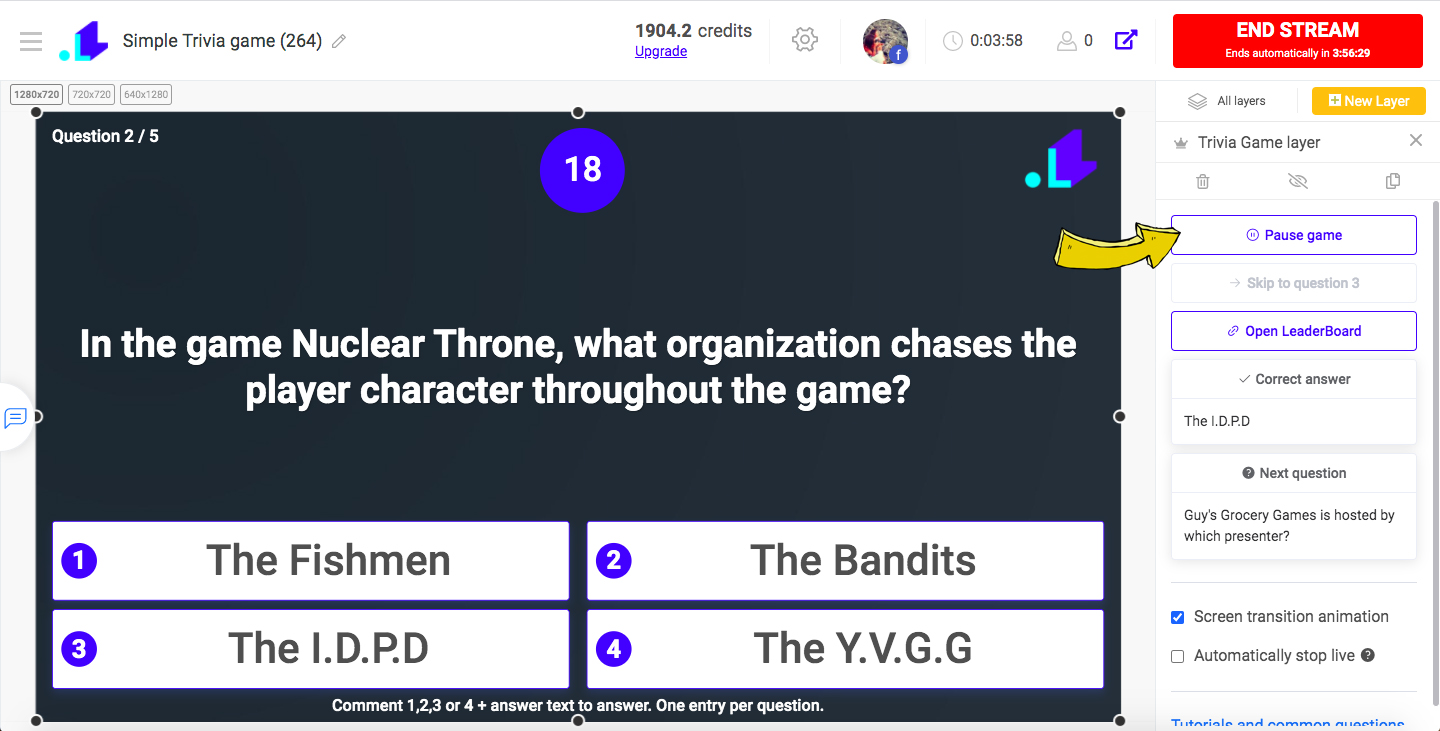 2. Skip to next question
If, for some reason, you want to switch to the next question, without waiting until the round ends, you can easily do it by pressing on this button.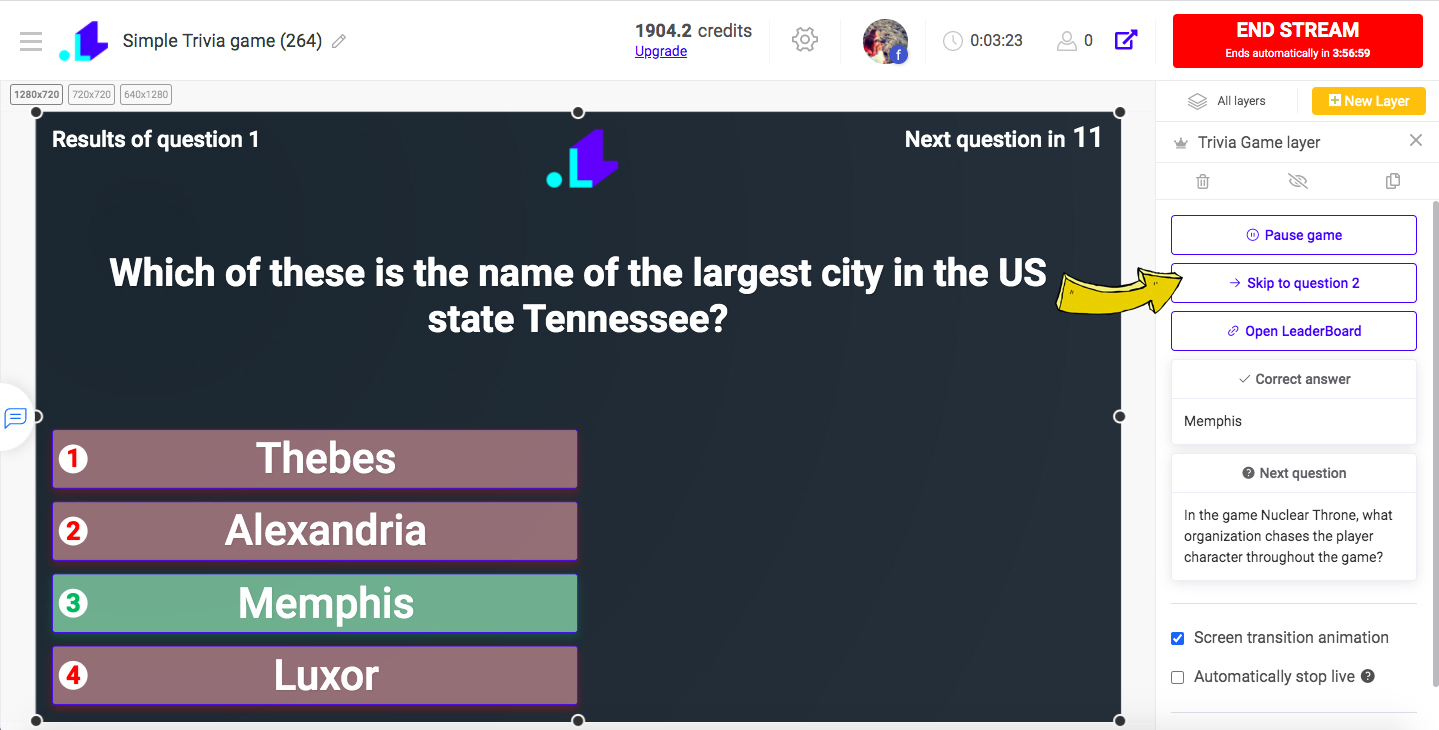 3. Check out correct answer
This feature is especially useful, if you're running a Trivia with a Host. While you're being focused on hosting the game, you can easily look up a correct answer, and get ready for the next question in one place.