Now, you can let AI generate questions for your Trivia Games. With its ability to process large amounts of data, it can quickly gather information and develop a wide range of questions & answers covering a variety of topics. This feature helps to save you a lot of time and effort while also providing a variety of exciting and challenging questions for players.
How to generate Questions & Answers with AI?
Open the Questions Configuration menu in your Trivia Game.
Choose AI instead of LiveReacting database.
Choose your language (56 languages available).
Type in any Category.
Click Generate new questions.
If you want to re-generate specific questions, click
the 'Generate new question' icon
on the question you wish to change.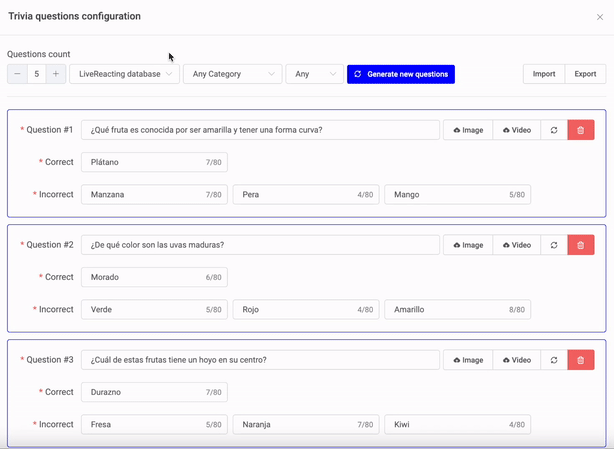 While using AI for question & answer generation, we recommend you review them to ensure the questions with answers are accurate.