Screen sharing during a live stream allows you to present a slide show, make a tutorial, reflect on an article or add a host to your live show.
Screen sharing performs best when you have 2 monitors, so you can quickly go from one slide to another while you're still in full control of the live stream on the other monitor.
How to Screen Share
1. In your Project, add a new Video Layer > select Screen Sharing.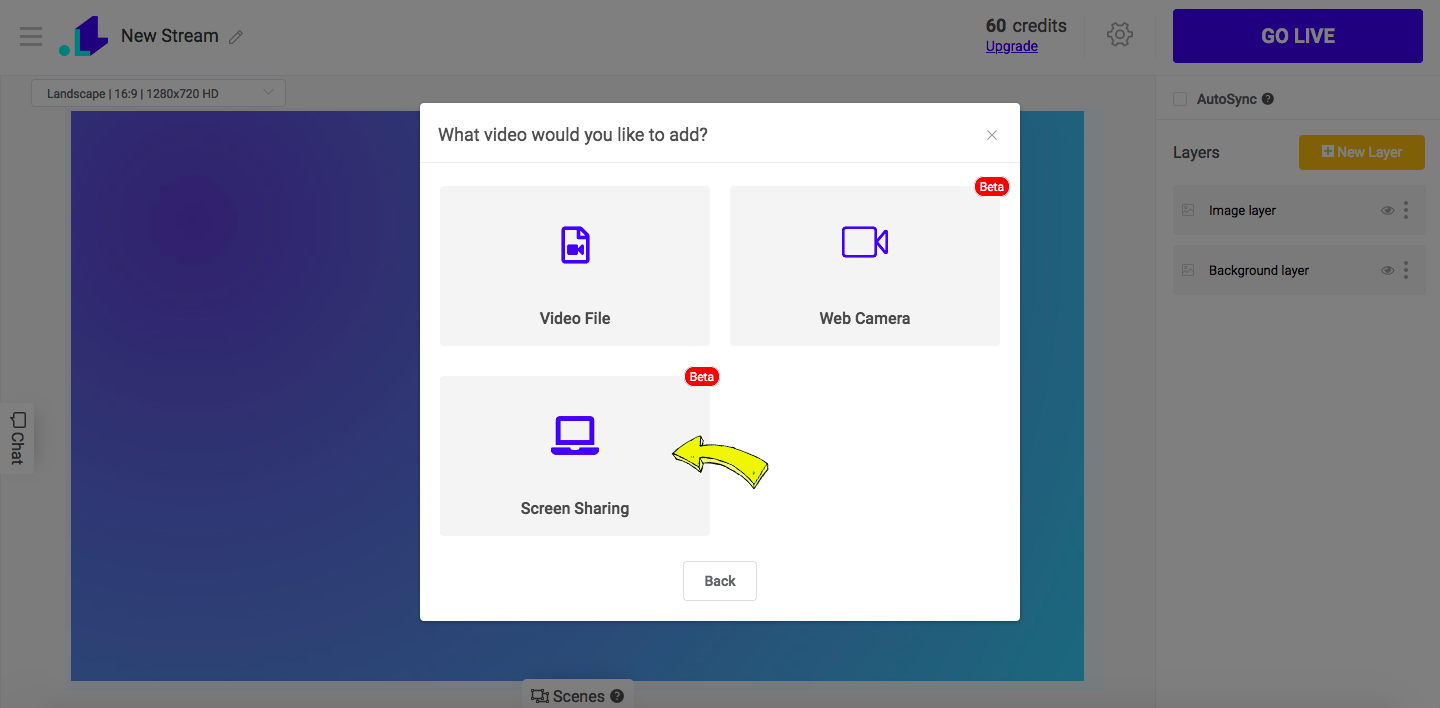 2. Another popup will appear with an option to select one of the following sources to share:

Your Entire Screen:

You can share your entire screen at once, meaning that people will see your screen exactly as you do.

App Window:

Sharing just an app will let people see just that program, even if you're not focused on it (like PPT, Photoshop, Zoom, etc.)

Chrome Tab: Sharing the content from any selected Chrome tab (Video Games, Youtube, viewing an article, etc).
Please note: Only Chrome browser supports Audio Sharing.
If you want to enable audio, after you've chosen your Chrome Tab, click Share Audio and Share.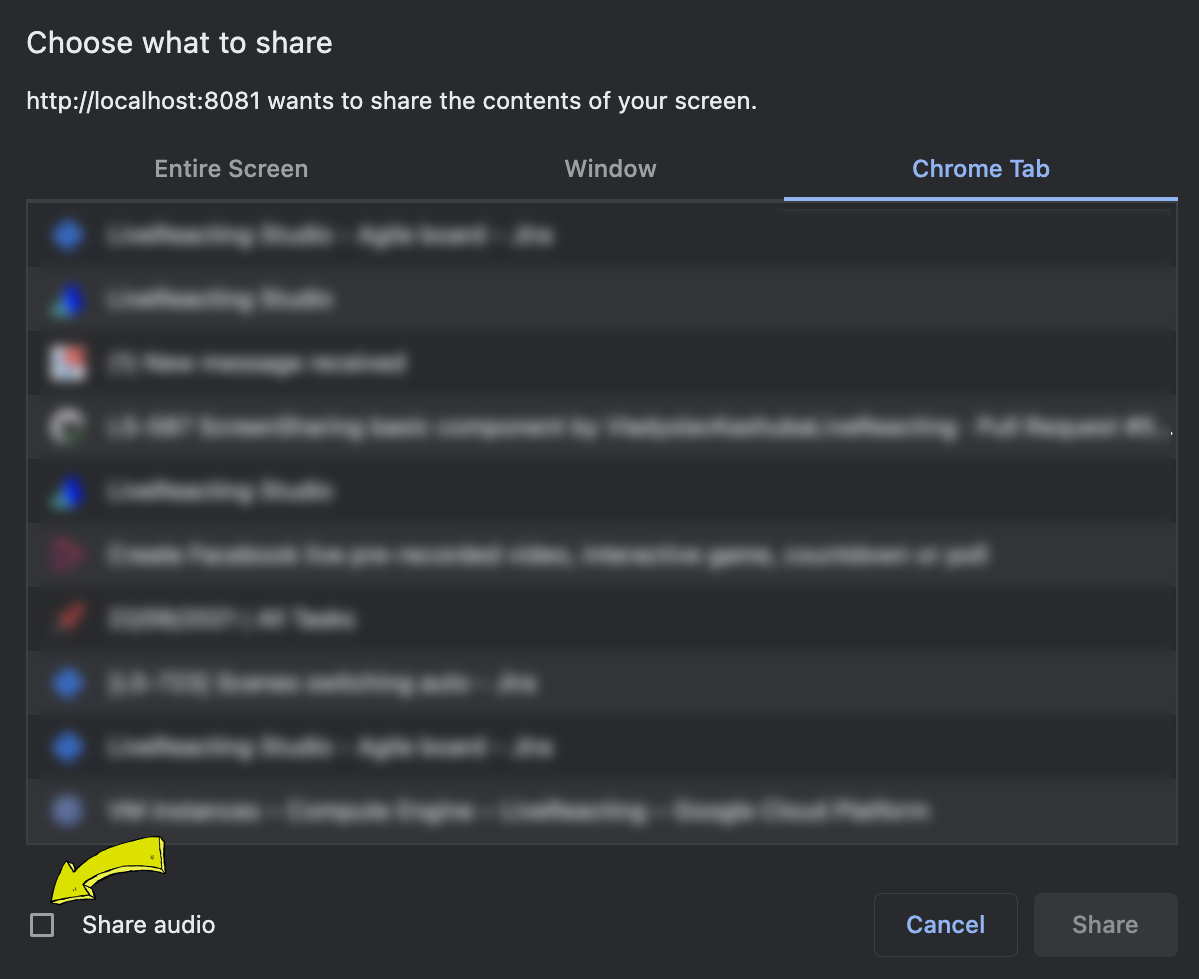 3. Once you selected a source, click Allow, and your screen will be added to your show. Drag the layout buttons to make the layer larger or smaller, or move it to reposition.
You can always change the source, even when your stream is live.