So you are all set to go live and expect to have as much as possible viewers, however, if you want to have that all-important viewership, you need to generate interest to your live stream in advance. Live videos are more like events than simple posts, so they often require consistent promotion.

What are the options to promote your live video in advance to reach the best effect? Let's take a look.
Schedule a Live Reminder
One of the best ways to make the audience aware of your live stream is to create an event reminder. If you schedule your broadcast on Livereacting, go to Settings, and after you choose a date to launch the stream, tick "Show scheduling notification on followers timeline" and select an image that you think is the most suitable to promote your broadcast in advance.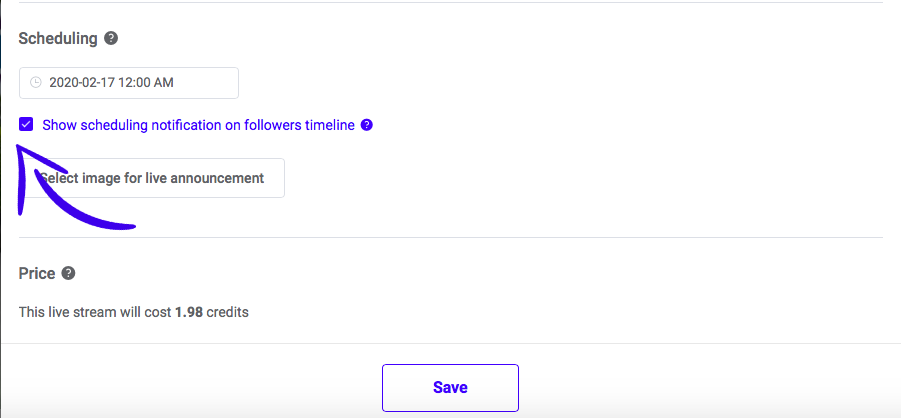 LiveReacting Settings
The final result would look like below on followers' timeline, and the positive thing is that by creating a reminder, you automatically get a link that you can share elsewhere. Besides that, when your followers click "Get Reminder", they will get a notification as soon as you are going live.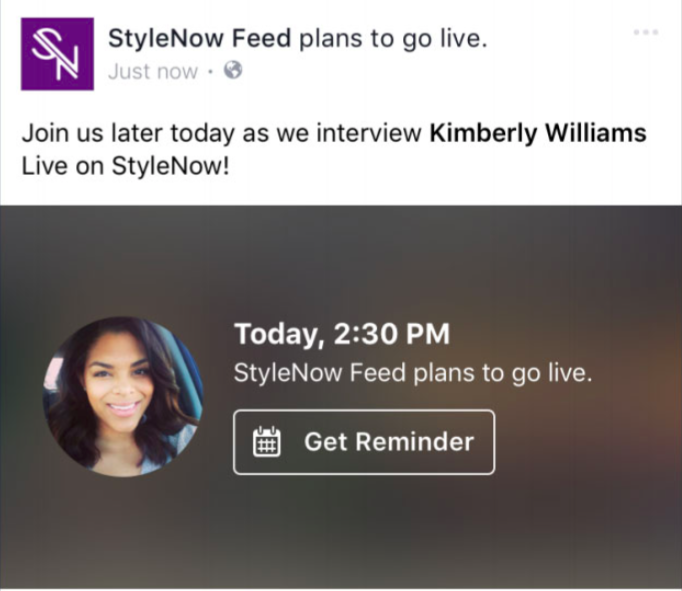 An example of Scheduled Live Reminder
Share Daily Updates About Your Broadcast
Push some consistent posts about your upcoming broadcast. It's not about continually repeating that you're going to stream, it's instead about sharing some valuable information. For instance, it can be some tips about the stream or a highlight of the topic you are going to cover. You can also supply your post with some visuals to add additional interest. Try to promote your stream across as many as possible channels, including social media, blogs, and email campaigns.
Promote it with a Post
It is another excellent option to promote your live stream in advance. You can create an attention-grabbing post with a piece of essential information about your broadcast, and target your ad to the relevant audience. See how to create a boosted post here.
Or, you can do the following workaround:
1. Once you schedule stream via Livereacting, you can get a link to your broadcast in advance. Just copy the link on Facebook.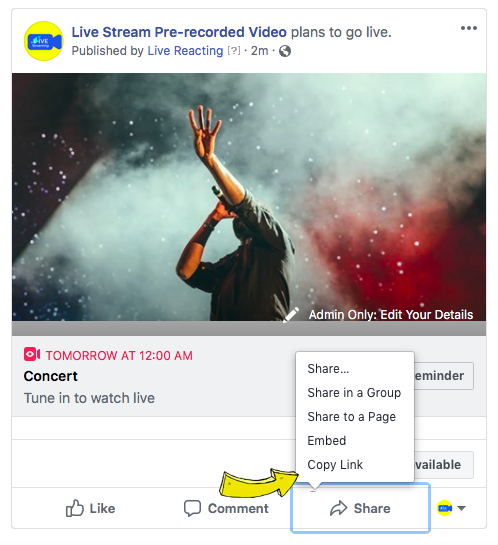 2. Create a separate post.
3. Paste the link to your scheduled stream in the comments of the newely created post and boost it.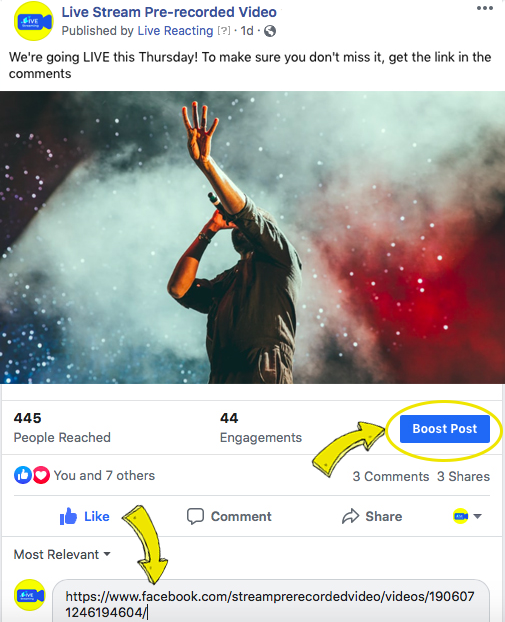 Common Confessions About FB Live Promotion
False: You can promote a post to the upcoming Facebook Live
As mentioned above, you can create a separate post and boost it; however, it will not contain the actual link to your scheduled Facebook Broadcast.
The exclusion applied only if you have a verified page (with a blue badge). Then, Facebook may allow promoting live videos, however we can not guarantee it because there is a chance that FB didn't enable this feature your page, so it's better if you test it.
False: You can promote a link to your scheduled FB Live using FB Ads
Indeed, you can get the link to your live stream in advance. However, this link can't be used in the call-to-action button when setting up FB ads.
In conclusion, to promote your live stream, scheduling notification is essential. Therefore, if you want to improve the result, you can follow other recommendations that were described above.