1. Open your scheduled stream in the Live Producer on Facebook, select 'Use Stream Key', and copy it.

Make sure that Persistent Stream Key is turned off in the Live Producer, otherwise the feature won't work.
2. In your Studio, in advanced settings, activate 'Use Exsiting Stream Key' and paste the copied link.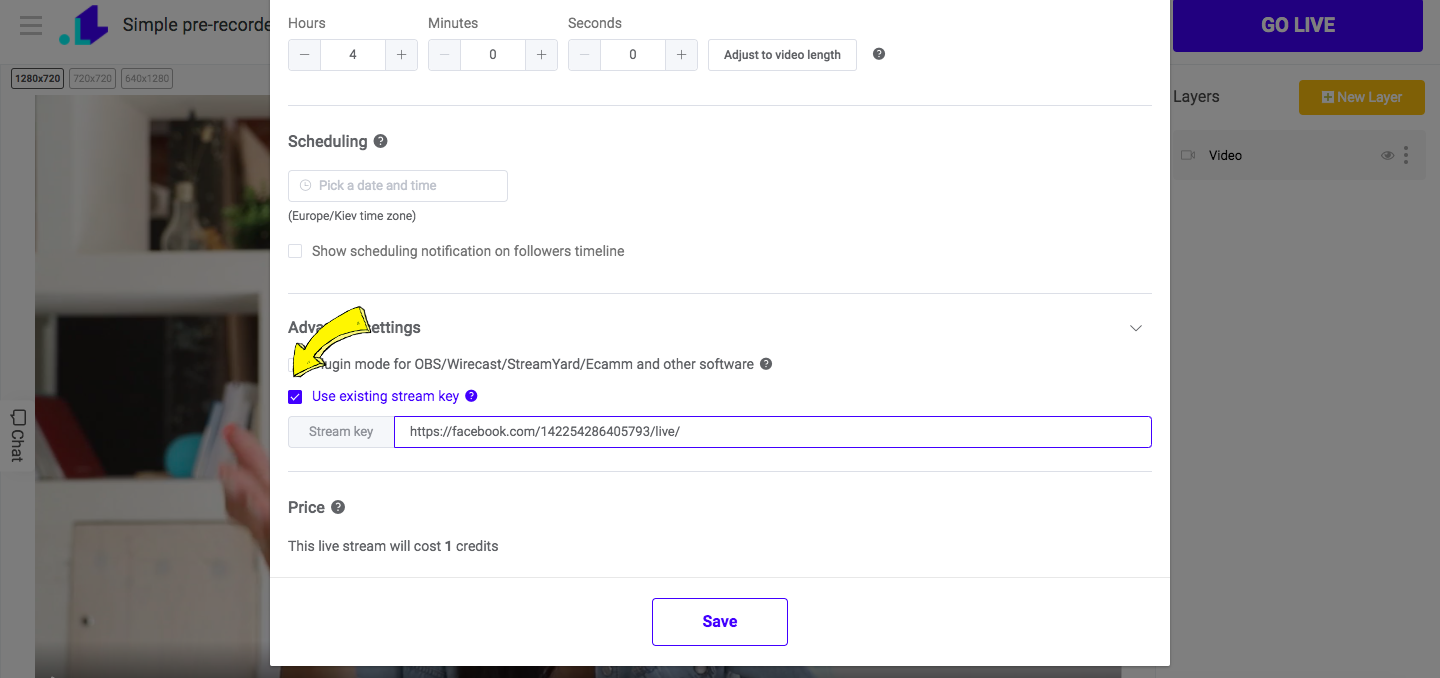 3. Save and press Schedule to launch your stream.
This feature is available only to subscribers with Medium plan or higher.