1. Create or customise a Giveaway in LiveReacting.
2. Open created Giveaway project and click on Settings (Gear Icon).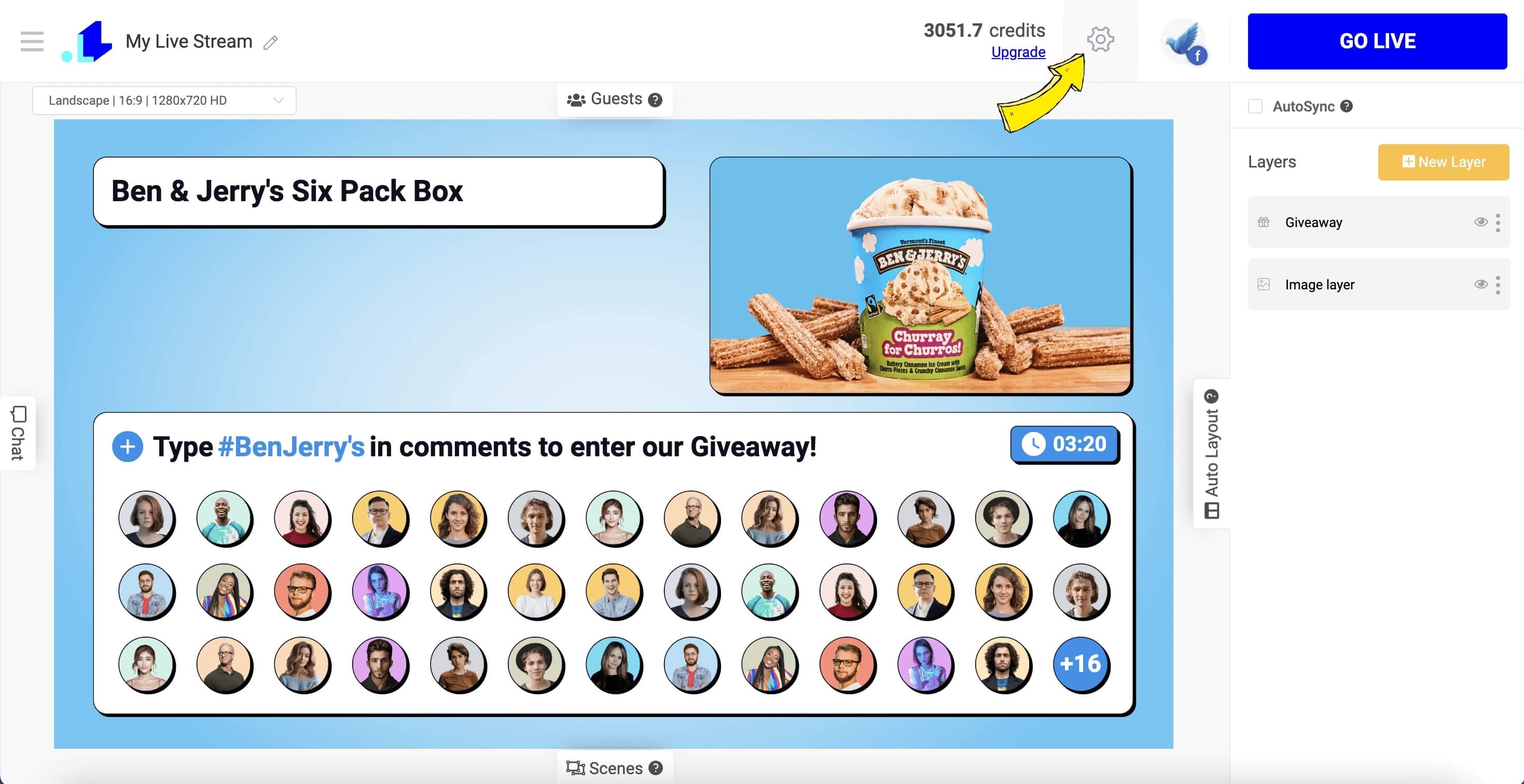 3. Activate the plugin and copy the URL.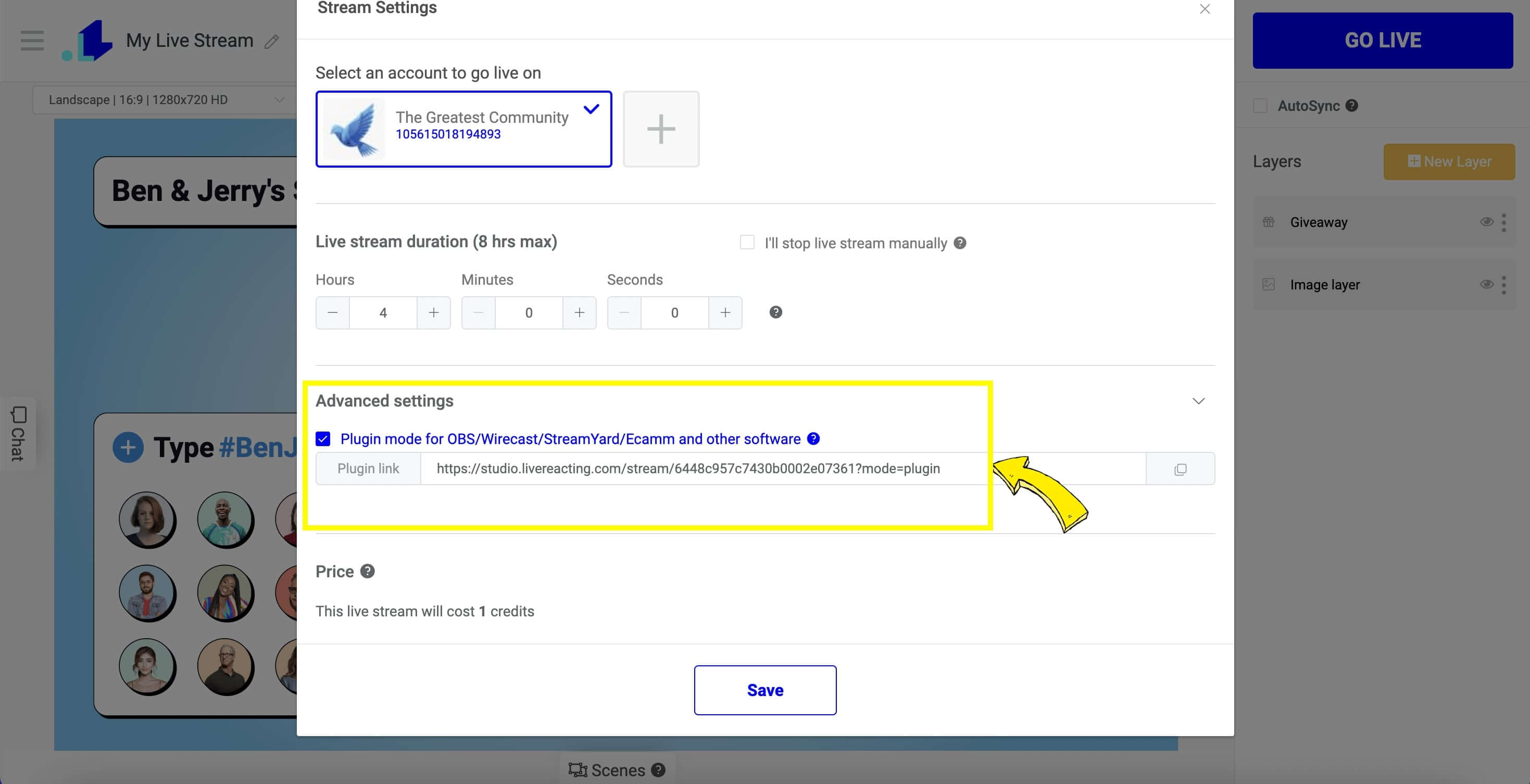 4. StreamYard: Paste the copied link in a new Browser. Open your StreamYard Studio, and click on Share Screen button in the bottom. Choose Chrome Tab > LiveReacting Studio, and click Share.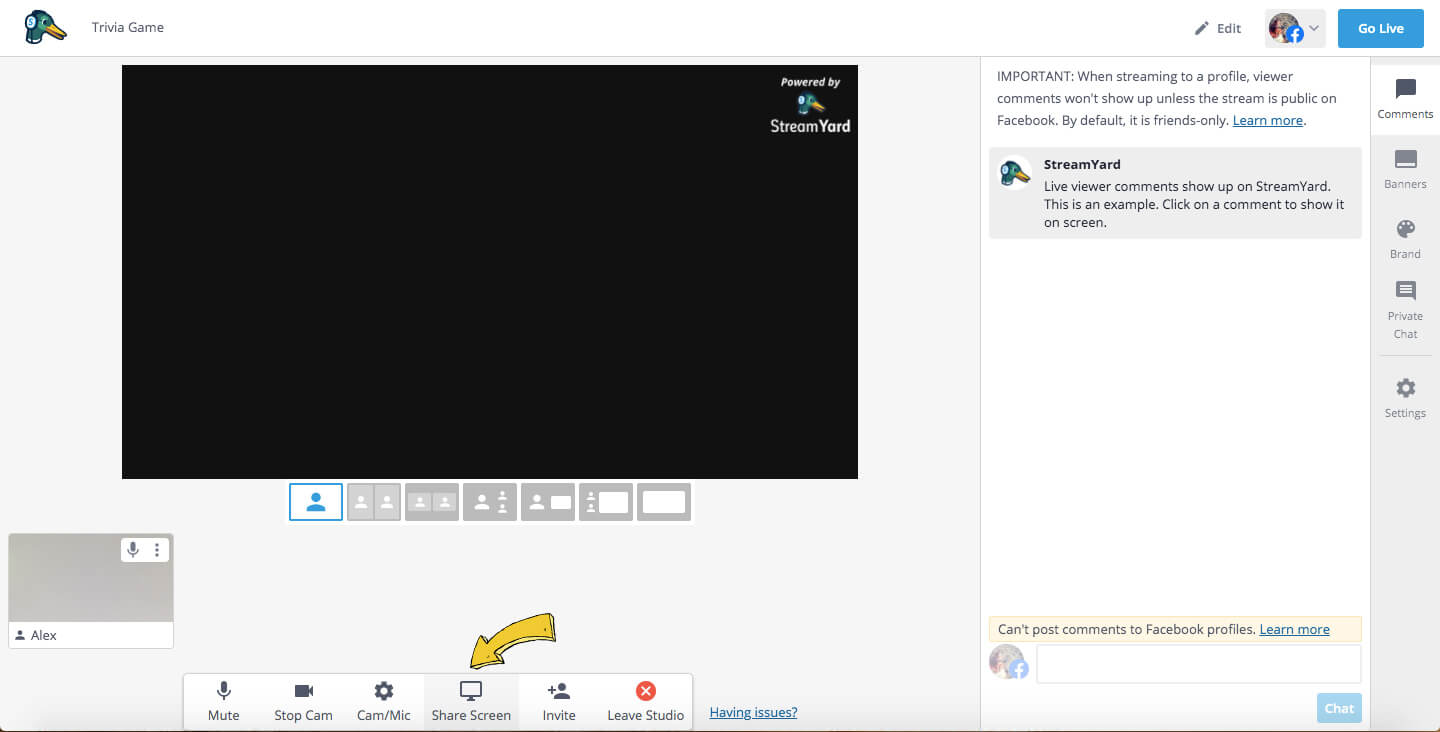 5. Make sure to launch your stream in StreamYard first, and only then start the giveaway it in the LiveReacting Studio.