Most likely when you were connecting your FB profile you selected (in FB dialog) that "only you" can see posts made by LiveReacting.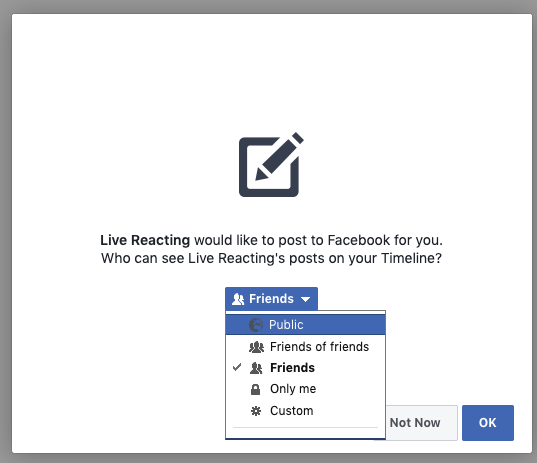 Please, contact our support team so we reset your FB permissions and you will be able to connect your profile again.
As alternative you can make your post public, once it is published on your page.