Continuous live on Facebook (longer than 8 hours) is available only for verified users. If your FB page is verified, we recommend double-checking whether it would work for sure in the following way:
Go to the Studio and choose any template.
Click on the Gear Icon to access Settings.

In Settings, try to enter your desired length, which is more than 8 hours. If the system allows you enter a higher number and doesn't switch back to 8, then continious streams are available for your page.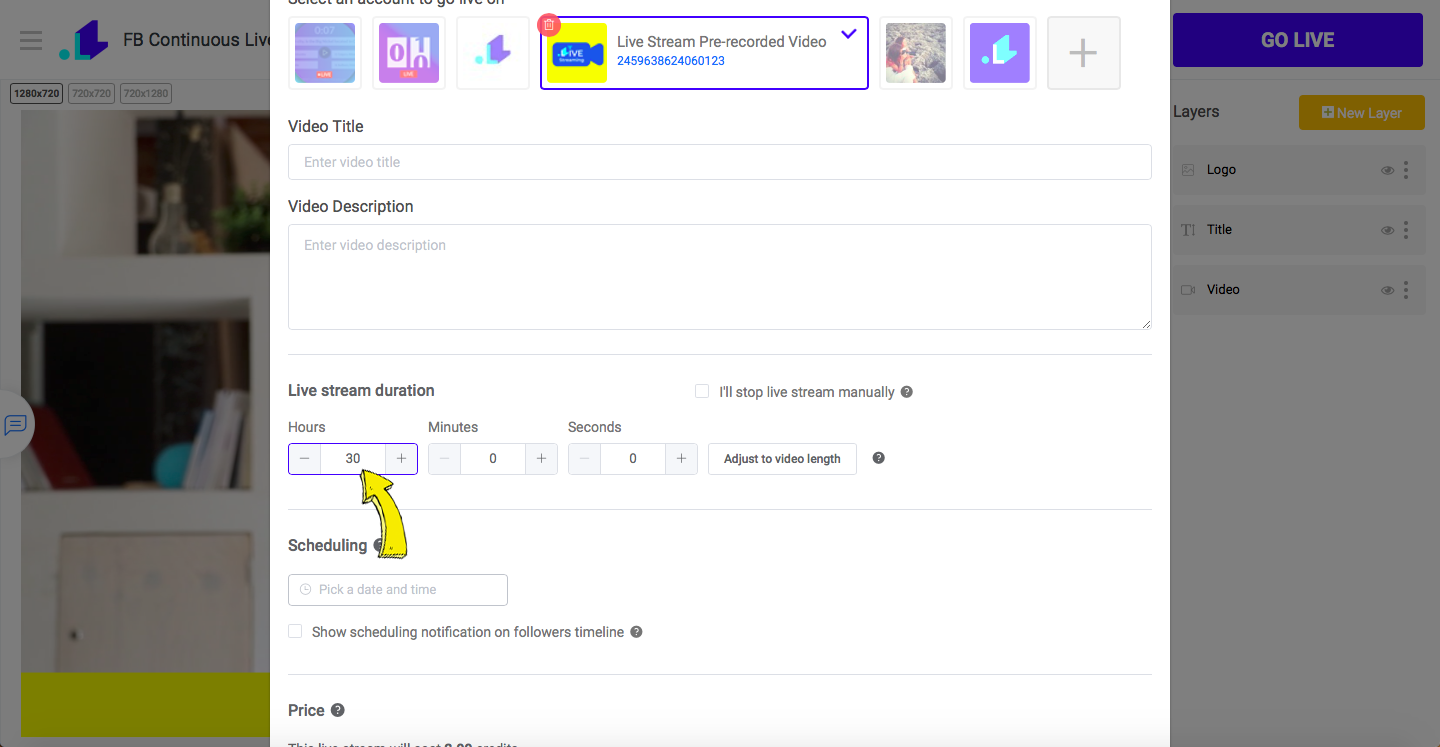 Continious live streams are also available for your page if after clicking on 'I'll stop live stream manually', you see a line that says 'Continious live stream'.