Using AirDrop
If you use a Mac and an iPhone or iPad, this option is for you.
On your phone, open the video file you wish to transfer. Tap the Share icon and select AirDrop. In the AirDrop screen, select your Mac computer.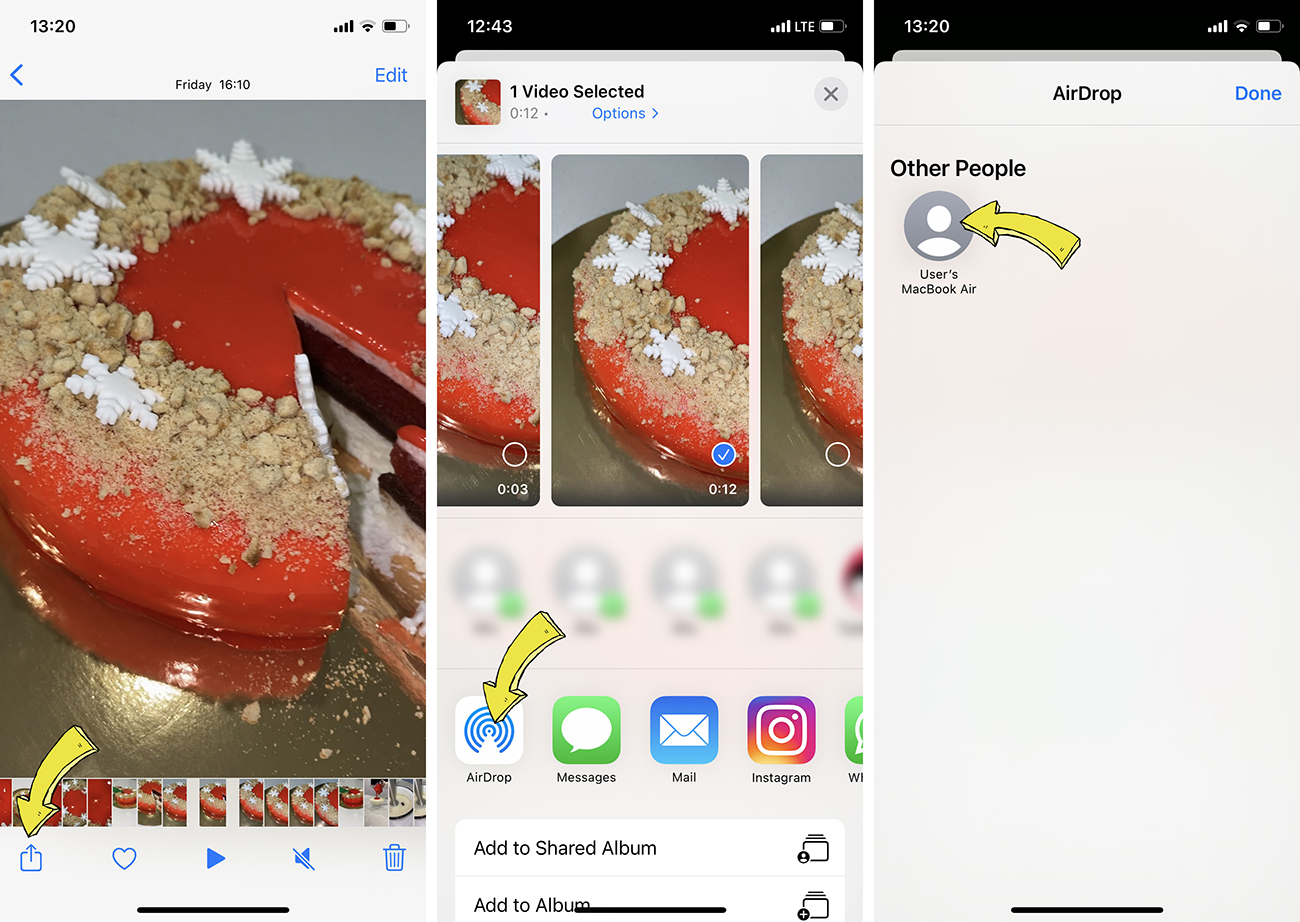 You should see an AirDrop notification on your Mac computer, and after accepting the file, it will be downloaded to your computer. Open the Downloads folder on your Mac to access it.
Using Bluetooth
Android devices can use Bluetooth to send files to your Windows 10 computer.
First, you need to link and pair your Android phone with Windows 10 and make sure Bluetooth is turned on for both devices.
On your Windows 10 computer, go to Settings > Devices. At the section for Bluetooth & other devices, click the link on the right that says Send or receive files via Bluetooth.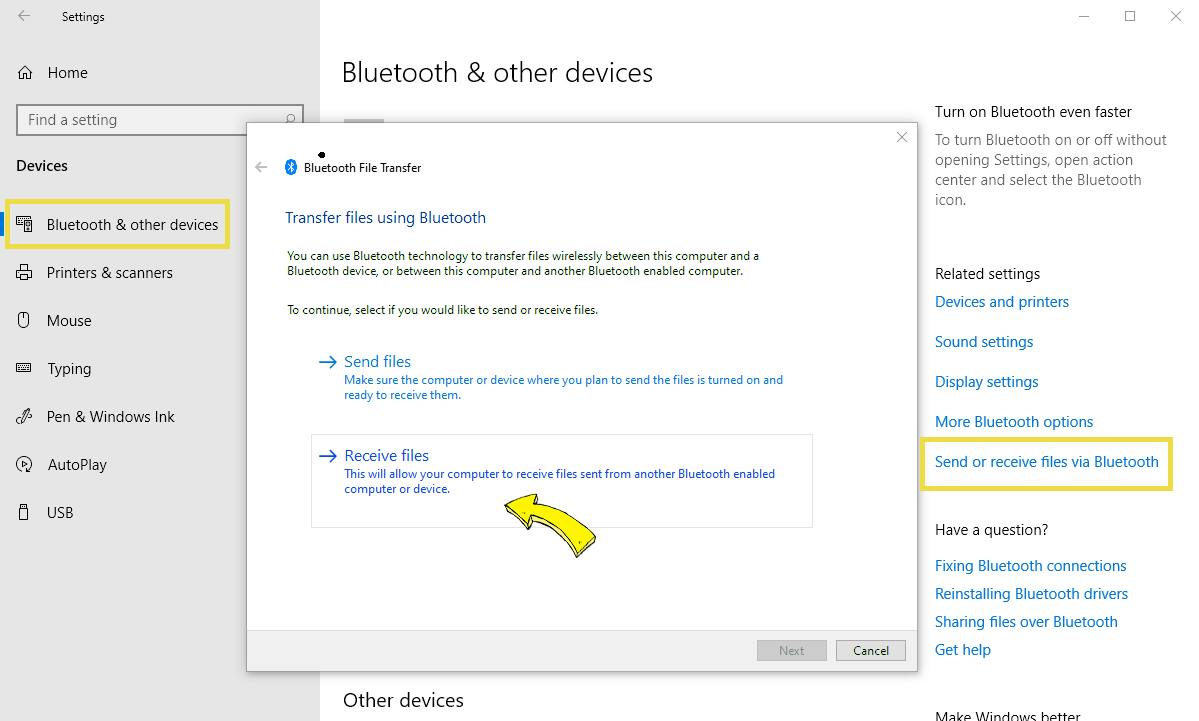 On your Android device, open the video you want to transfer to your computer. Tap the Share icon > select Bluetooth. At the next screen, select your PC.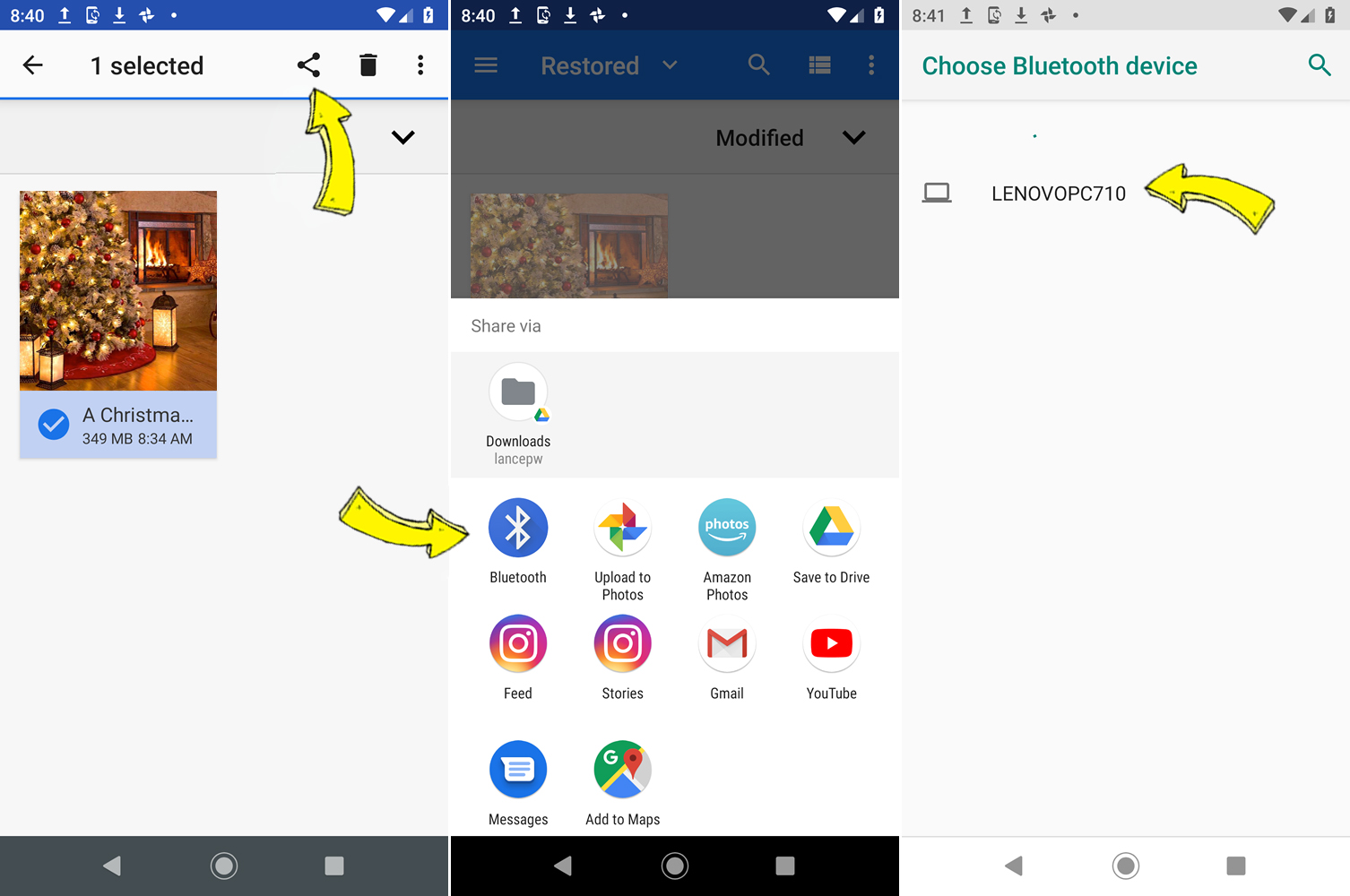 The Bluetooth File Transfer screen on your computer must display the file being transferred. Once the transfer is over, you'll have the option to save the file on your computer.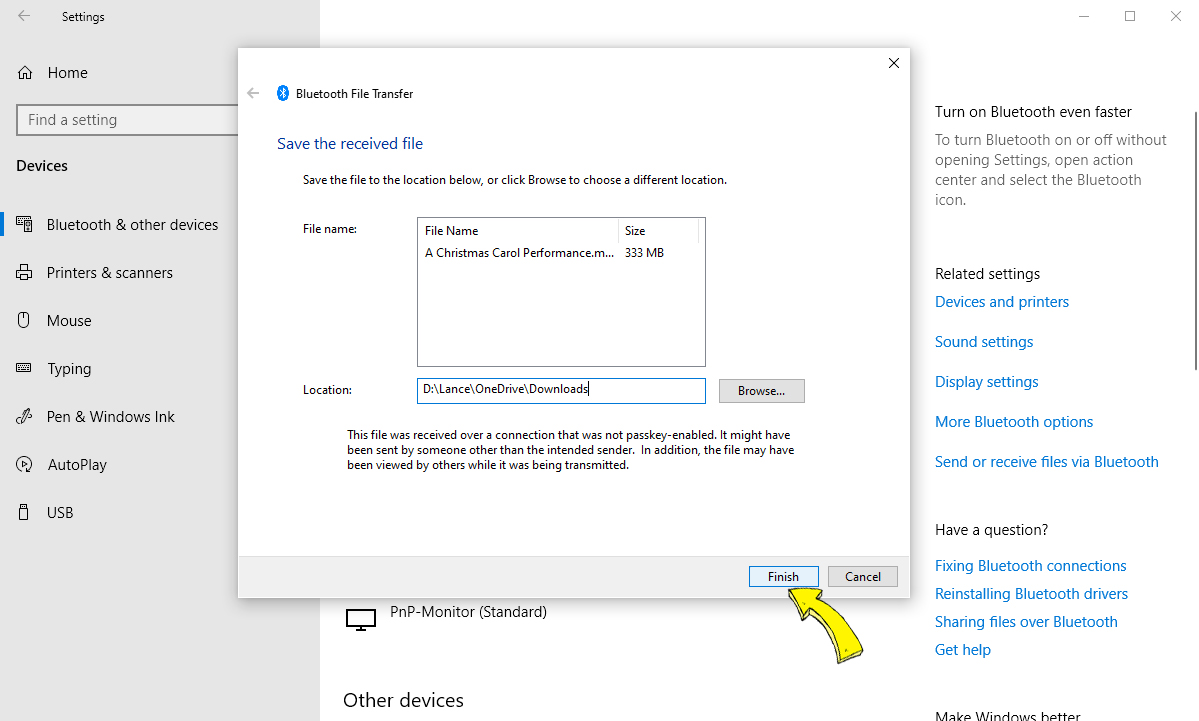 Snapdrop
Snapdrop is a tool that's compatible with all devices.
Open Snapdrop on your computer and on your mobile device at the same time. Your computer should identify your phone, while your mobile device identifies the browser on your PC.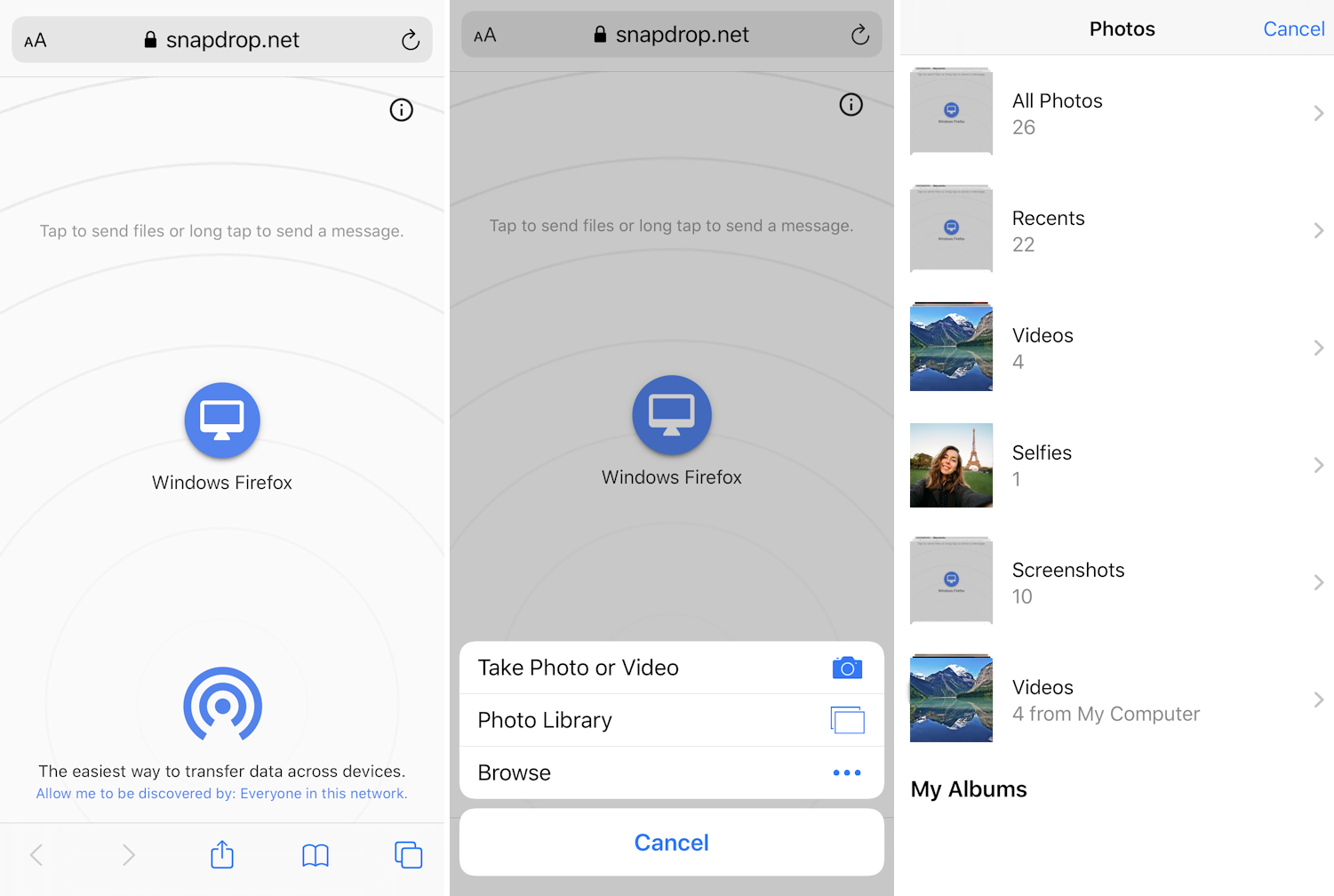 Tap the icon on the phone screen to transfer a video to your computer. Go thorough your photo library and select the file to transfer.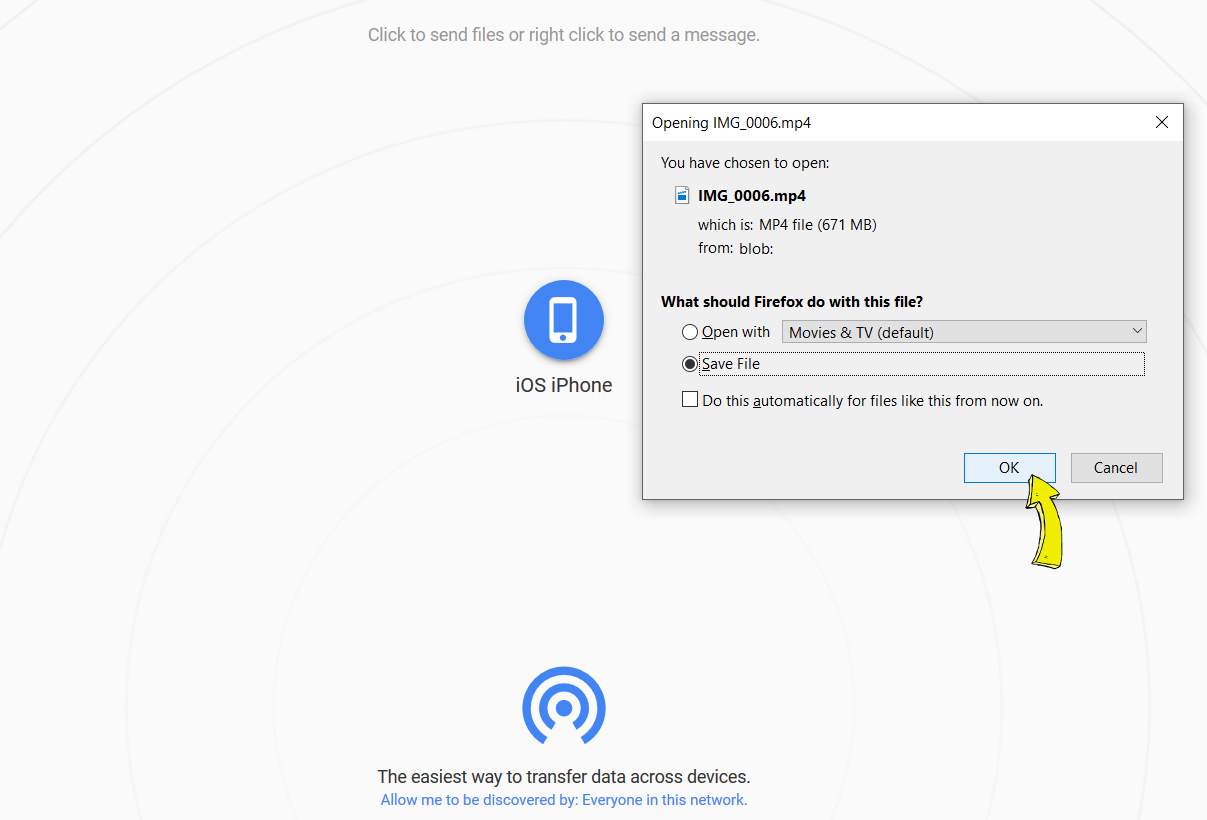 After you selected the files you want to move, the transfer will begin. You will then be able to watch the status of the transfer on your phone and computer. Once the transfer is complete, you'll see an option to download the file. Click Download.
Dropbox
It's easy to send a video from your phone using Dropbox. Simply upload the video file within the Dropbox mobile app , log in from your computer and download the file.
Google Drive
Transferring videos works identically on Google Drive: Just upload your video file on the app, open Google Drive on your PC and download the file.