1. Open LiveReacting Studio and create a New Project.
Or as an alternative, you can use one of the pre-made templates that are listed under Templates section in the LiveReacting Studio.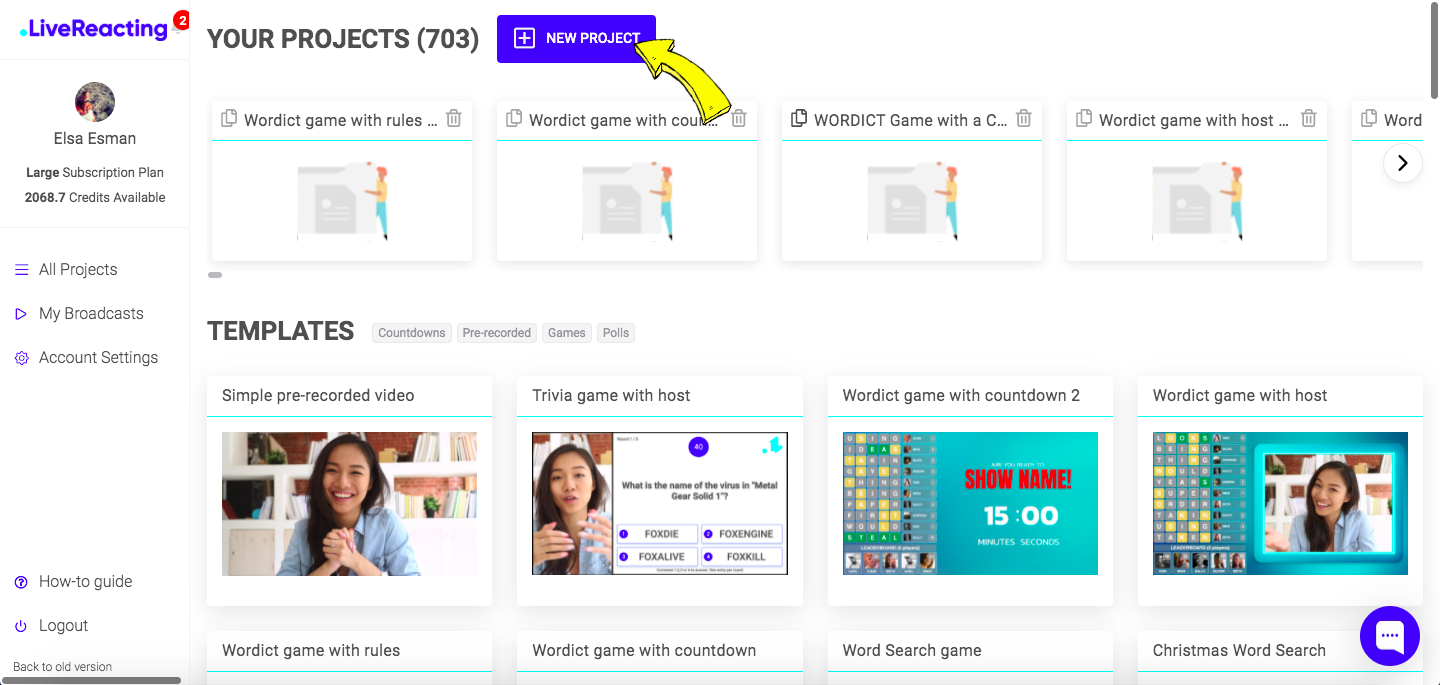 2. Click New Layer and select a Poll box.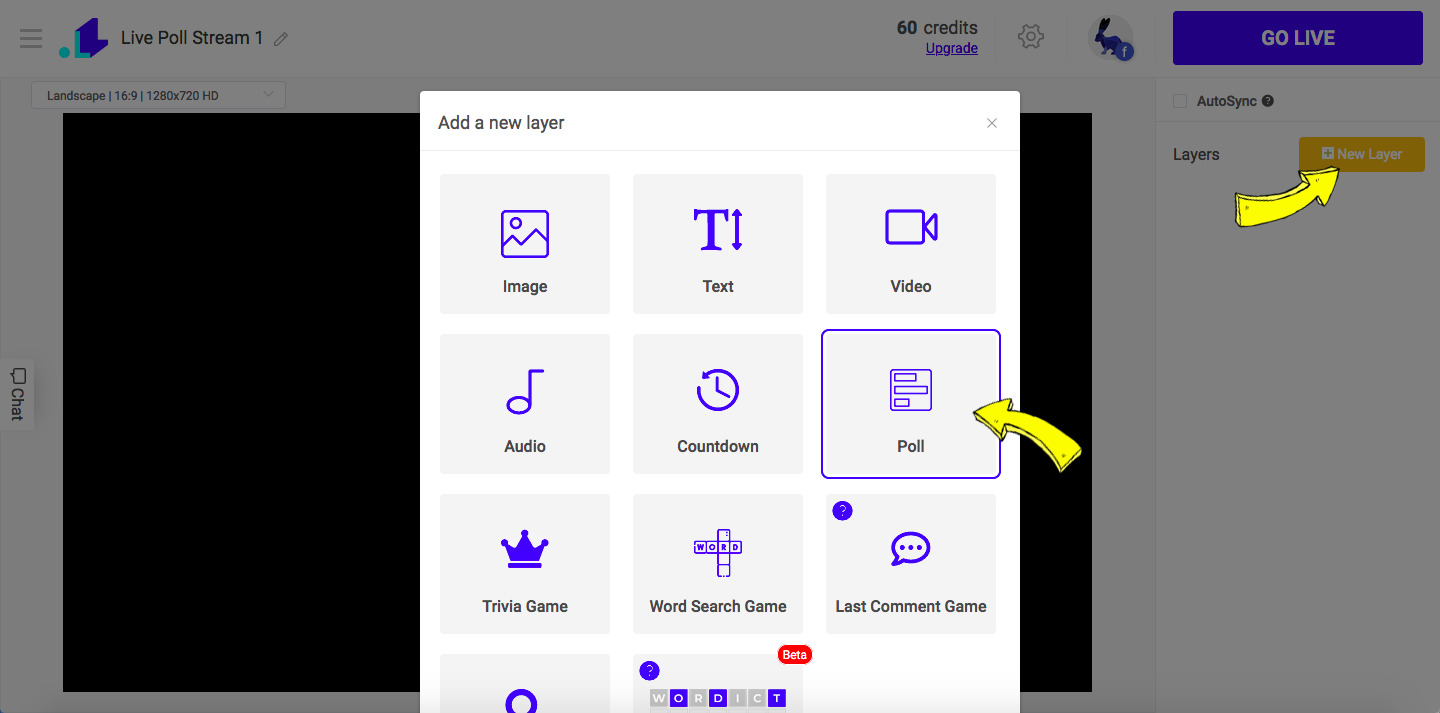 3. Choose Comments poll.
FB Reactions poll works identically, only that users vote by reacting with emojis, instead of typing comments. FB Reactions poll works ONLY with Facebook.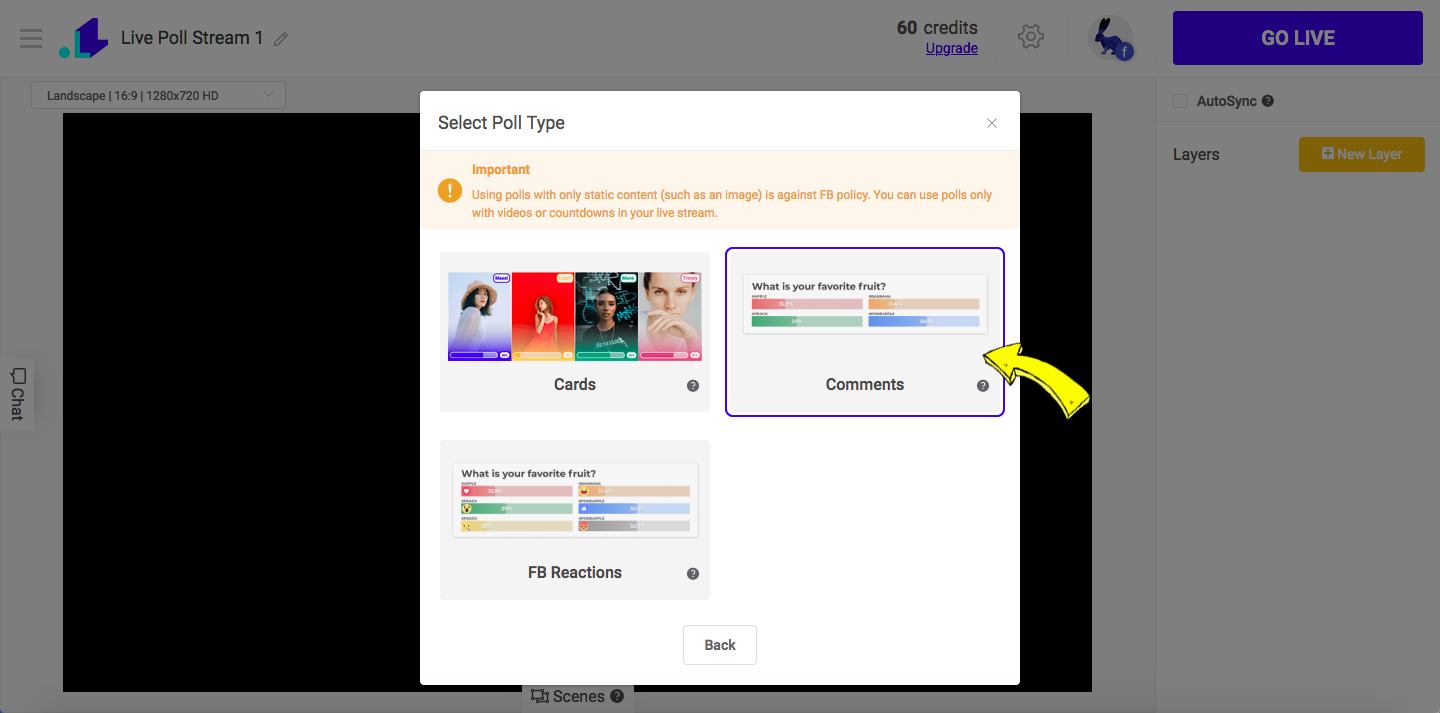 4. Edit poll by typing your questions & options on the right sidebar, and add more options if needed.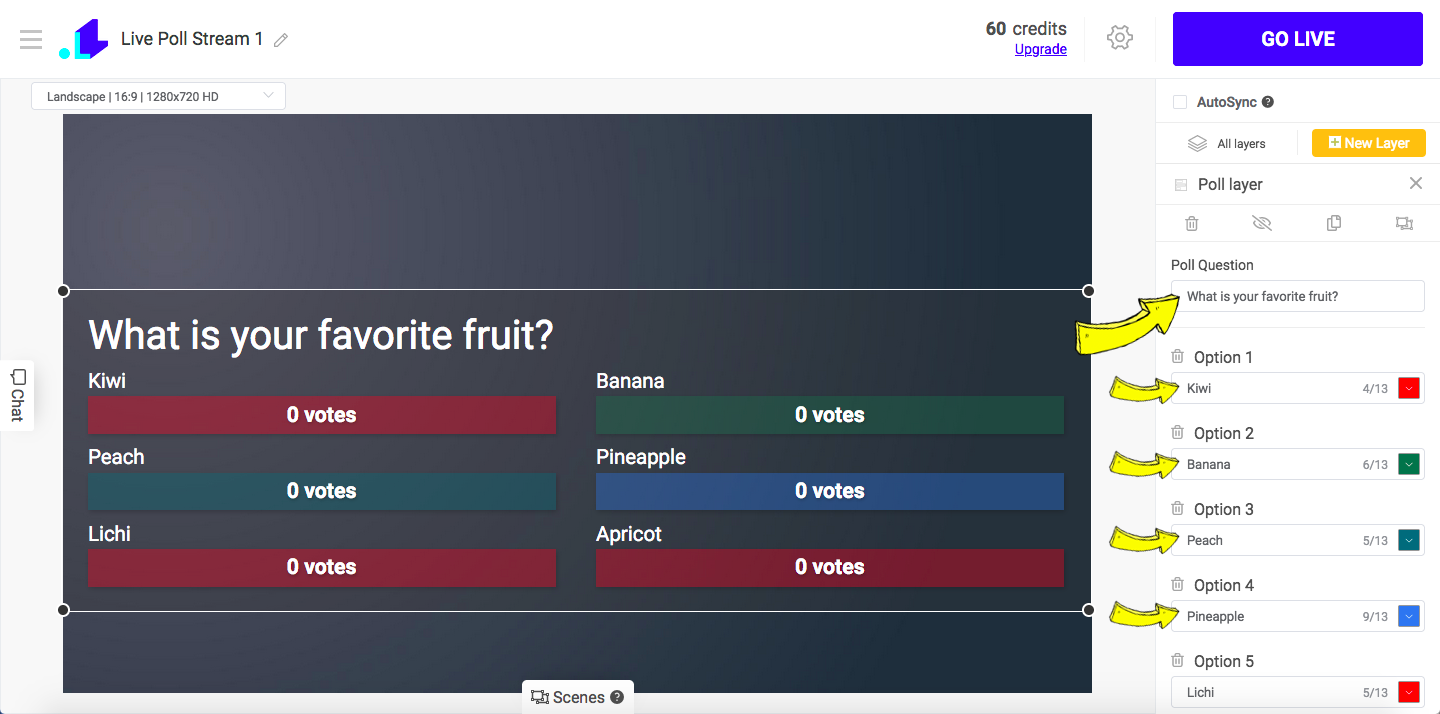 5. You can edit column layout, choose votes or % as result unites and edit colors for each option.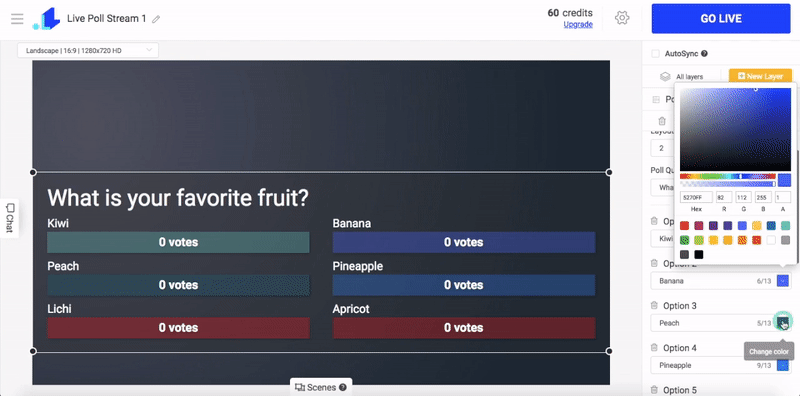 6. You can also edit background of the poll, font, shadows, and more. In this tutorial we're going to keep the poll transparent.
7. Now let's add a background. Click New Layer > Video and choose Video File. Once you've uploaded your video, drag the video layer down, so the poll is visible.
You can also go for Web Cam background instead of a Video. In this case you'd be streaming an actual live.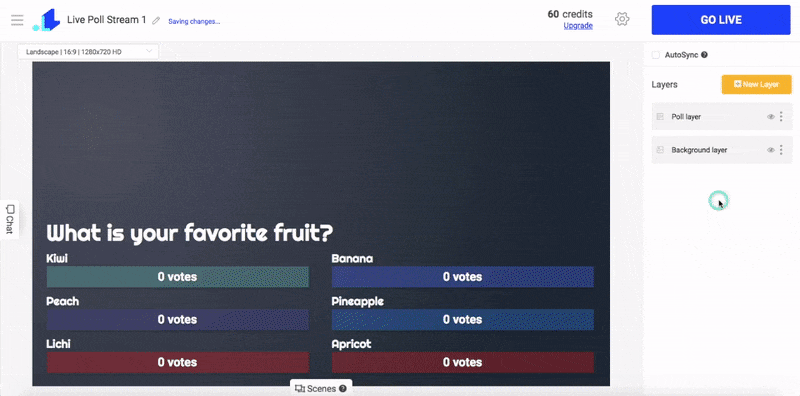 8. When you're ready to launch your poll, click Settings (Gear Icon at the top of the screen), connect your social account, enter title & description & duration, and scroll down to click Save.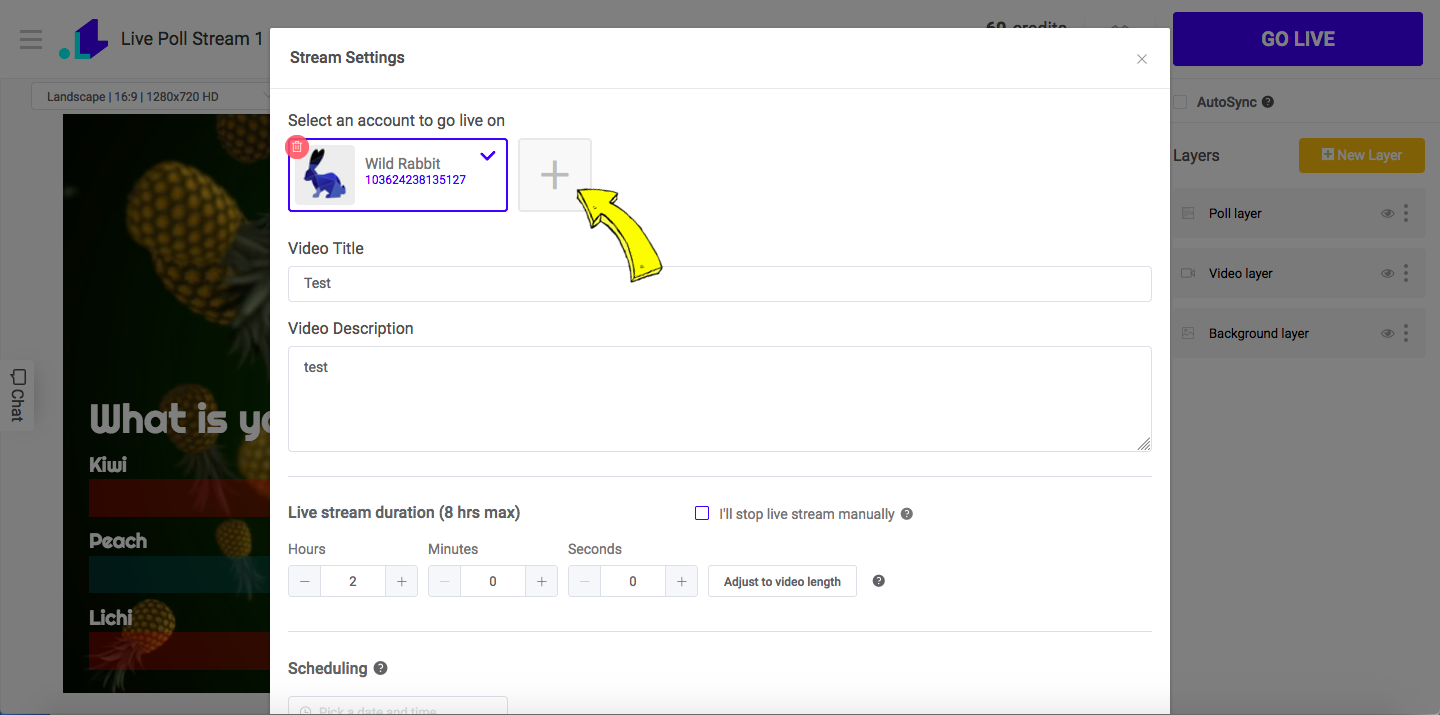 9. Press Go Live button.