This feature is currently available only for Youtube streams, as many users have difficulties reaching out to a legitimate winner of their live Giveaway.
Head to your Giveaway layer on the right side bar, and copy the link for players to claim a prize. You can share this link with your audience, with a short description that they'll can claim a prize via this link.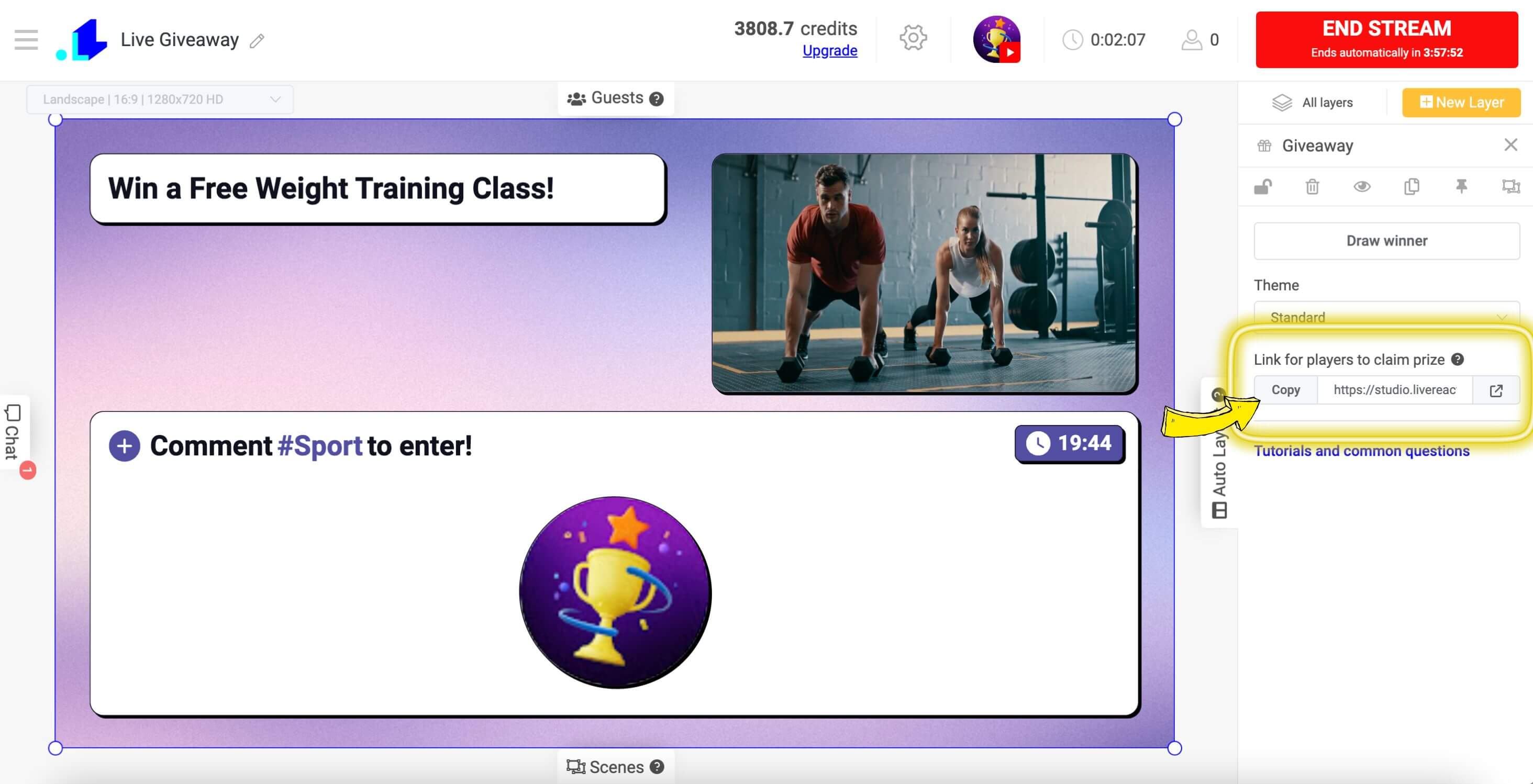 How do winners claim a giveaway prize?
1. When a winner (or multiple winners) click on the link you shared earlier, they'll get forwarded to a page where they have to log into their Youtube account.

2. If the logged account is the same one as the winner's, user will see the following field, where they can enter their contact email:

3. After they submit their contact email, they will see a confirmation like this:

Where do I find a submitted email?
Once the winner submits their contact email, the email will appear in a Broadcasts section. You just need to choose the stream with a Giveaway, click Winners and you'll see the contact details of the winner.