If you need to see how your live video would look once it's live, you can stream it privately to Facebook or Youtube. Once you connected your FB page/Youtube channel in the LiveReacting Studio, scroll down to Advanced Settings and set the Privacy to Private.
Once your stream is live, only you can see the video.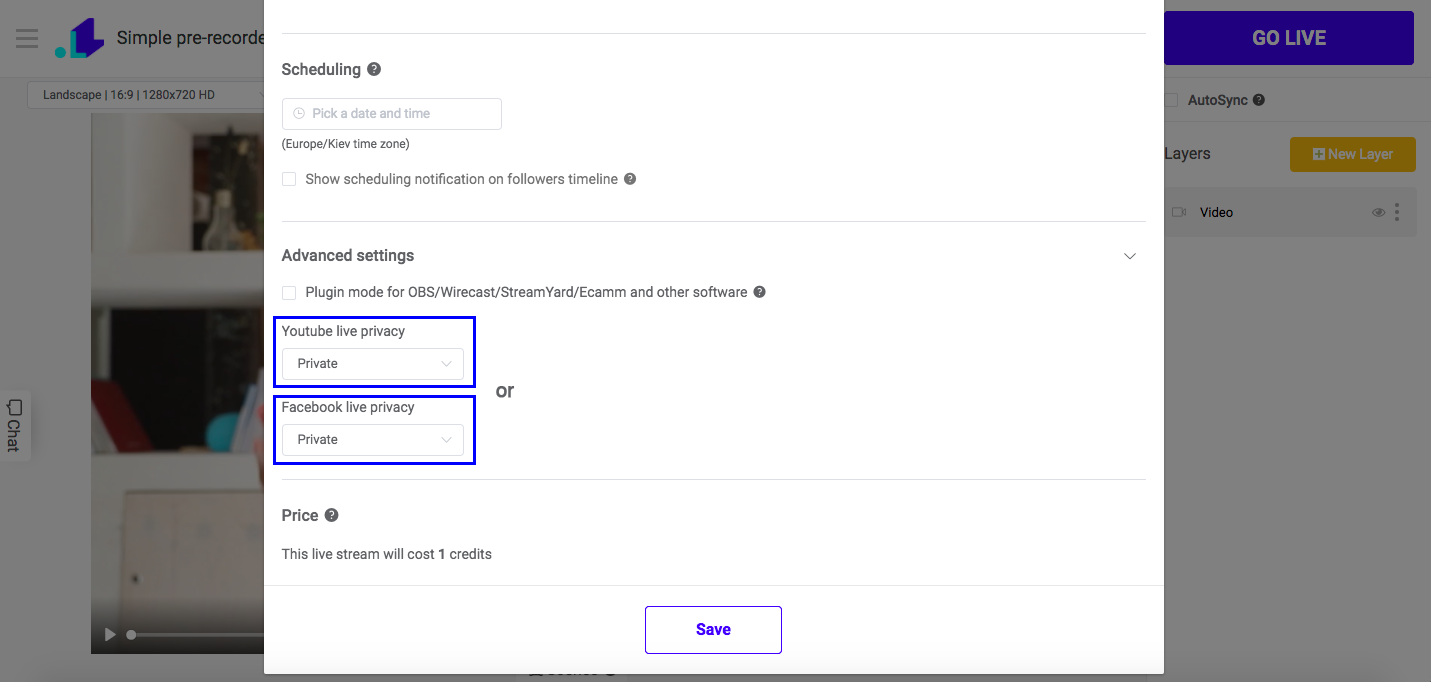 Note: If you want to test interactive elements (trivia game, word search, etc), the above method is not going to work as your stream has to be public.
As an alternative, you can also create a new FB page, or a Private FB Group, where you can broadcast your project as a test.
Once you have a test page, connect it to the Studio and stream your video.
You can run a test with your FREE Trial. If you've already got some credits or a subscription, you can stop the test stream before its duration reaches 60 seconds, so the credit is back on your balance automatically.