Most likely when you were connecting your FB profile you selected (in FB dialog) that "only you" can see posts made by LiveReacting. In order to make your stream Public, follow these steps:
1. Open Business Integrations on Facebook.
2. Find Live Reacting app in the list and click View and Edit

3. Change "Who can see you use this business integration?" to Public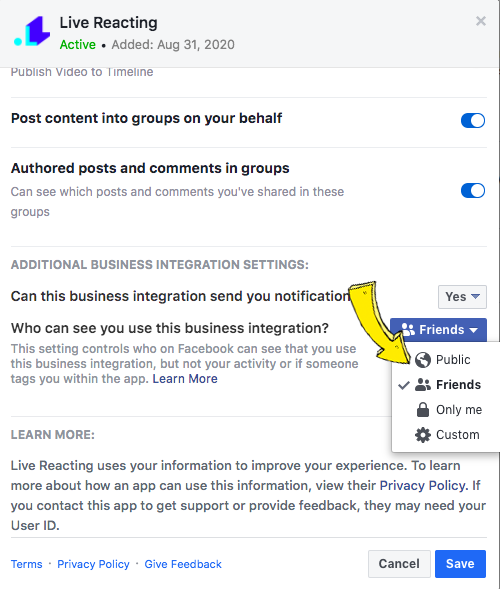 As alternative you can also make your post public, once it's already been published on your page.