1. Make sure you're logged into the Business Page which you want to use for creating your Paid Live Event.
2. Click on a Menu and select Events.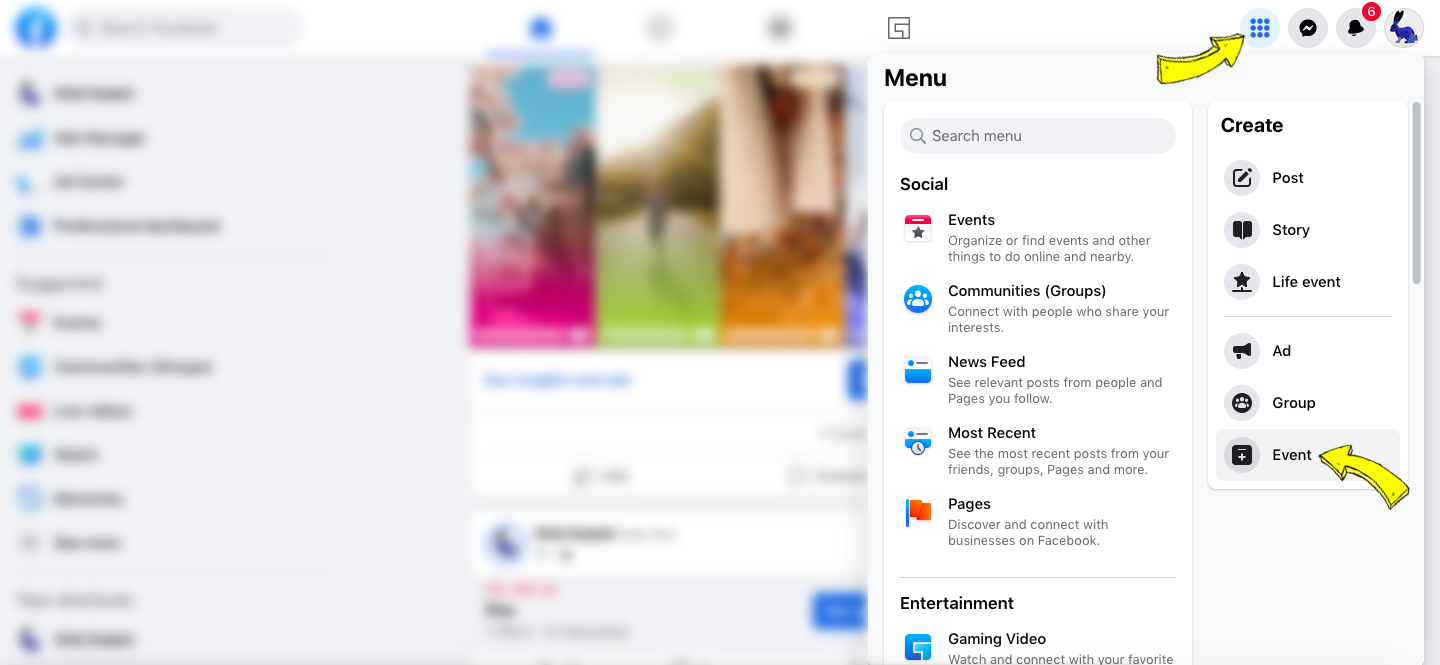 3. Choose Online event.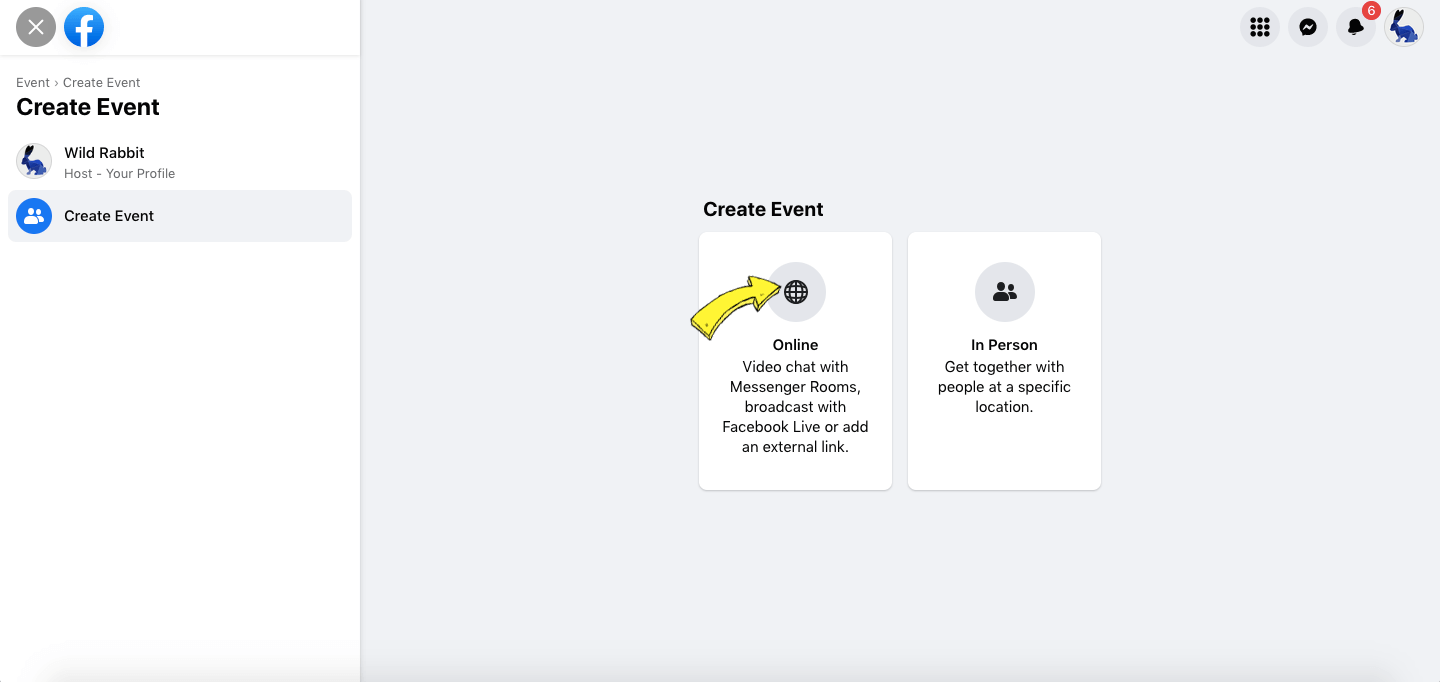 4. Choose Class. This allows to schedule a live stream within the event.
5. Press Paid.
6. Now agree to Paid Online Events Terms of Service and click Submit. Sometimes, Facebook requires additional information (full name, address, phone number, payment method etc.) in order to submit the application.