If want to stream to a FB Group, your personal page must be admin of the group, not business one
1. In Settings, click Plus Icon and select Group.

2. Select your group and click Connect.

3. Press on Install button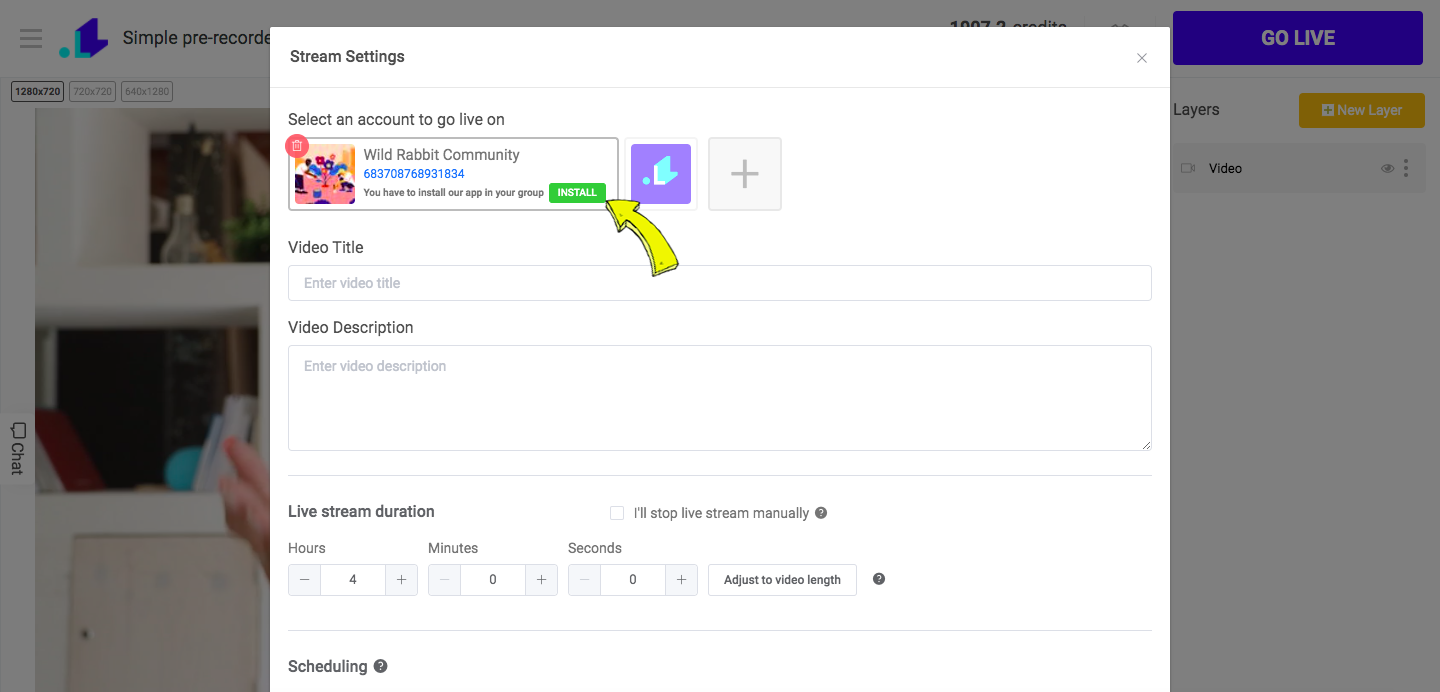 4. You'll be redirected to Facebook page. Scroll down to the bottom and click on a Pen next to Apps.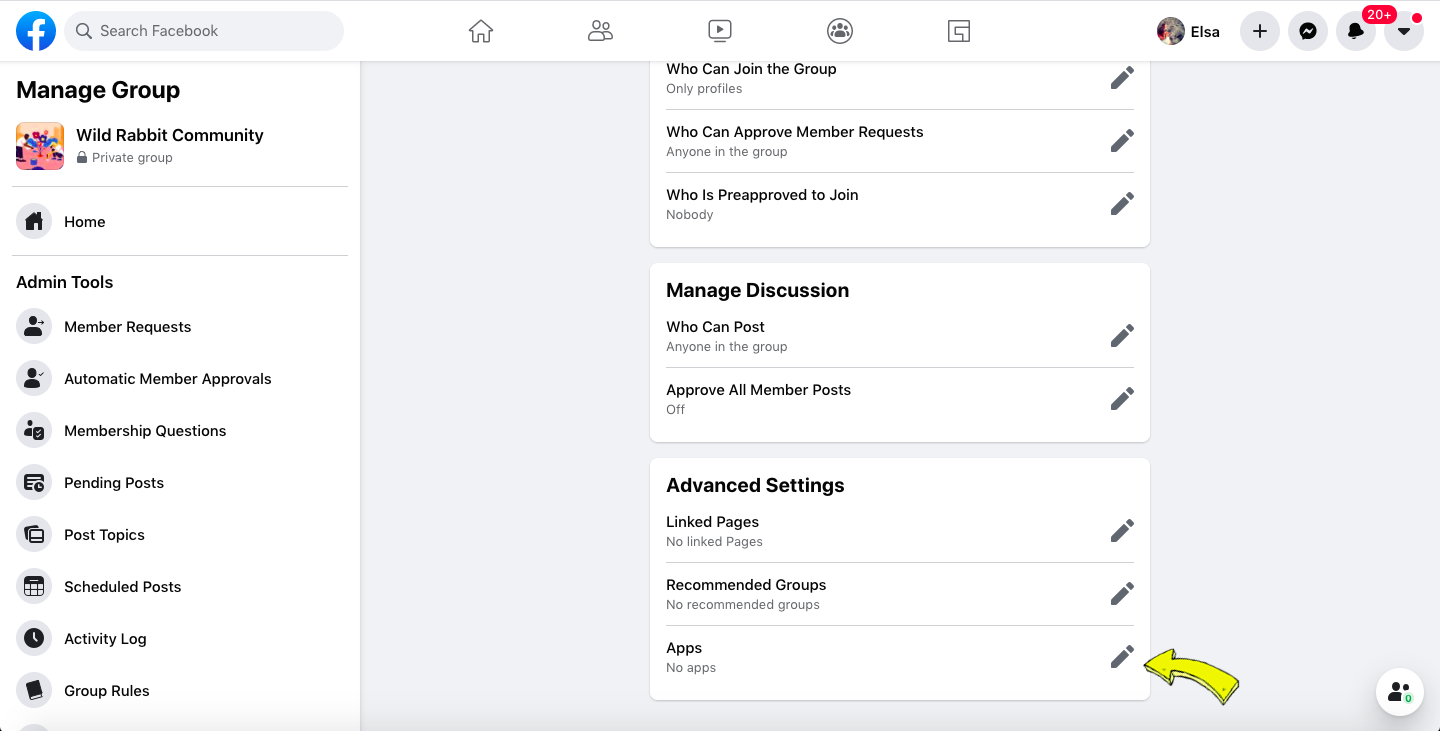 5. Click Add Apps.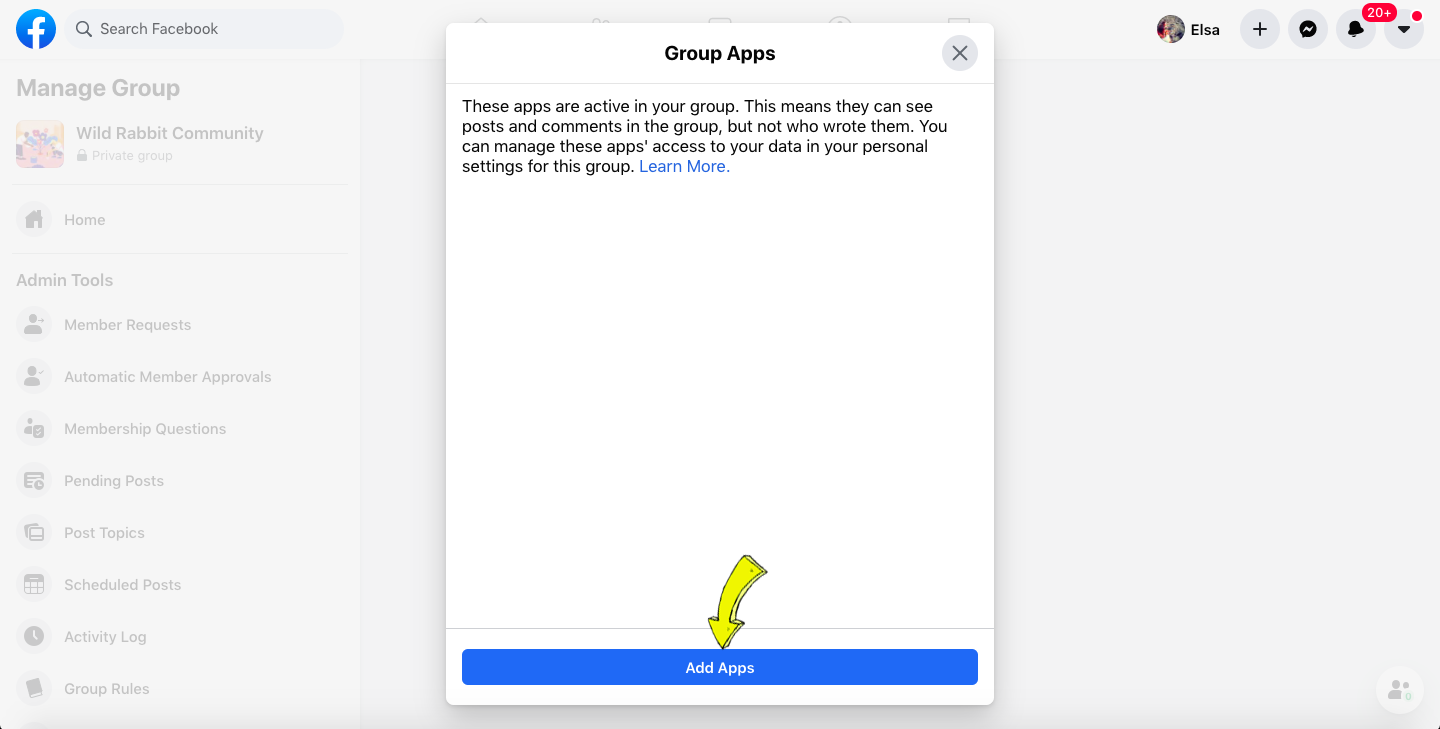 6. In the search field on the left side, enter Live Reacting and once the app appears, click on it.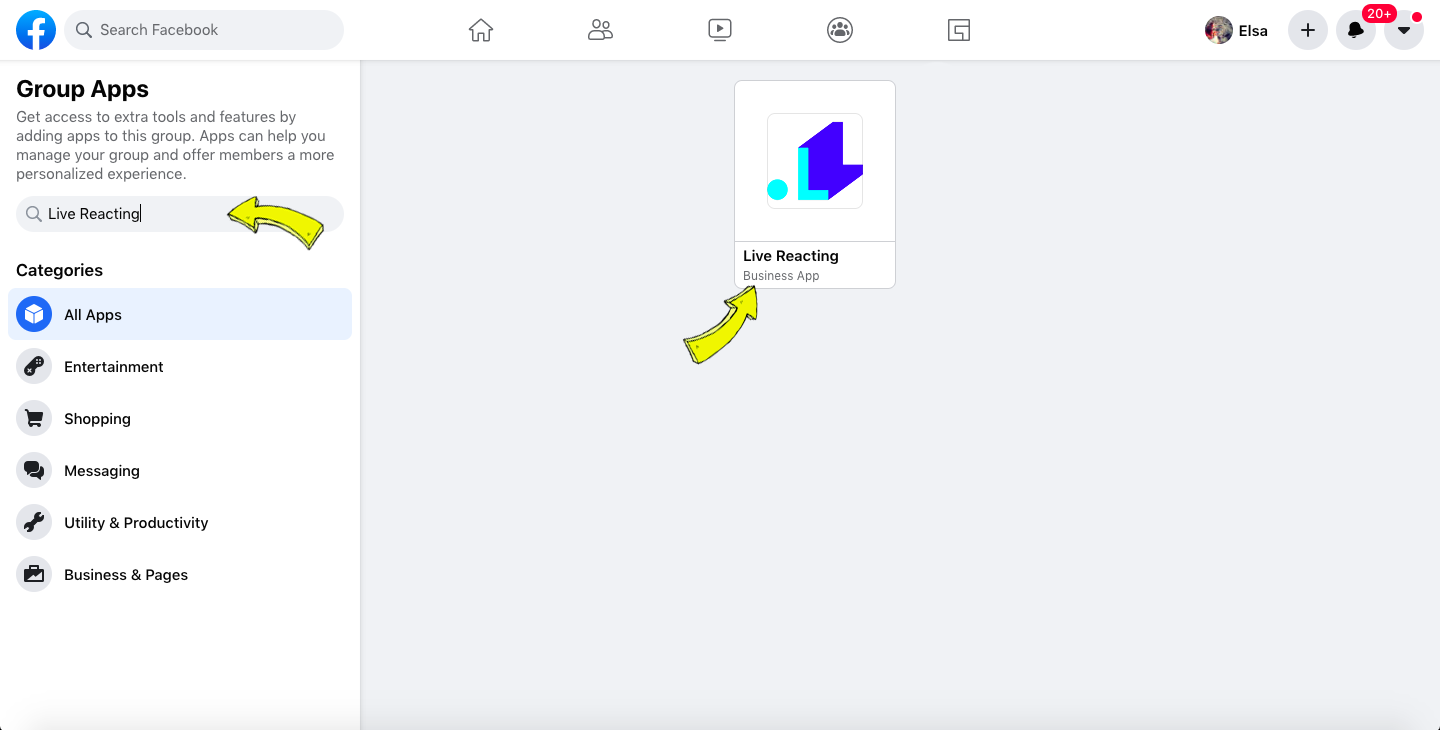 7. Click Add.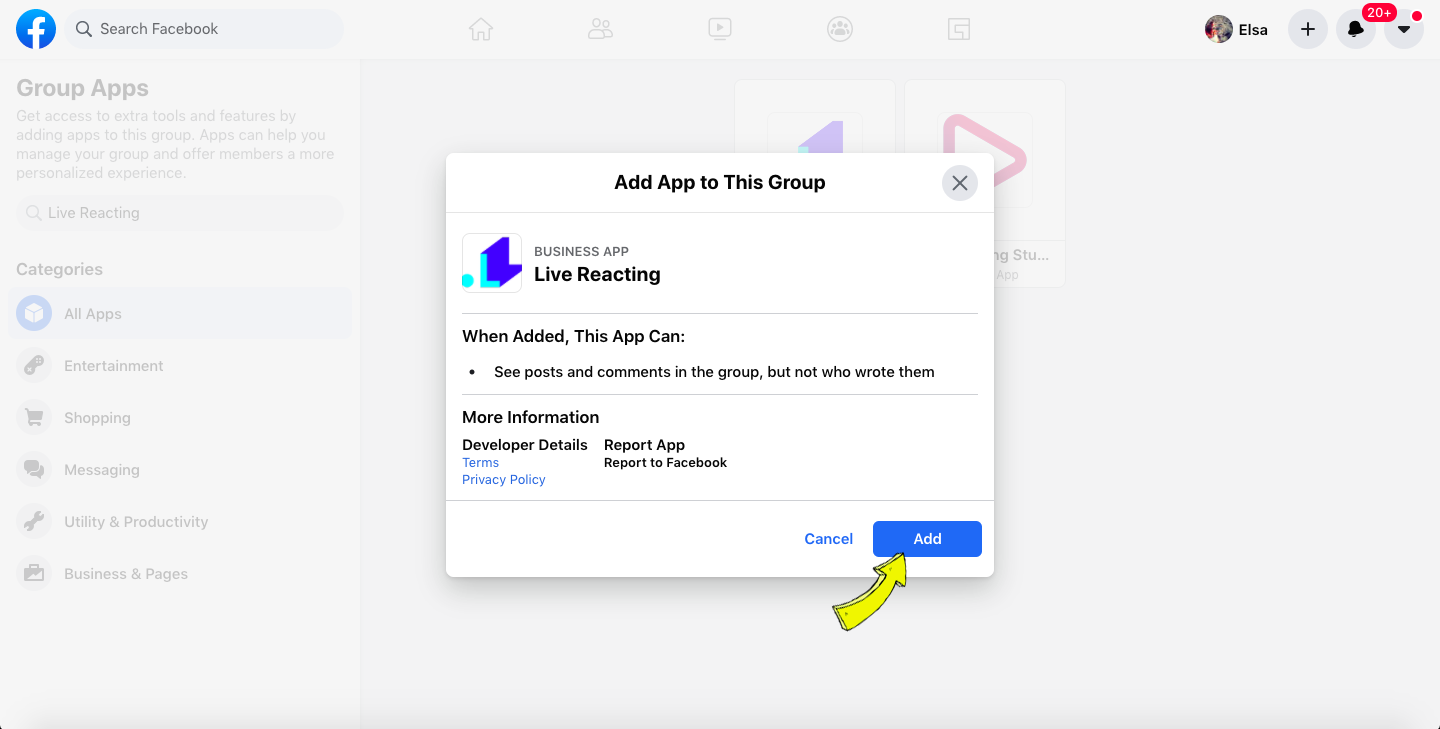 8. Now your group is successfully connected.