If your streams from a personal profile are visible only to You, or your Friends, here's how to fix it:
1. Head to your Profile, and click "Revoke FB Permissions".

2. In your Project, open Settings, and connect your Facebook Profile again.
3. Press Continue as...Name
4. Choose who can see the content on your timeline. Click on Friends.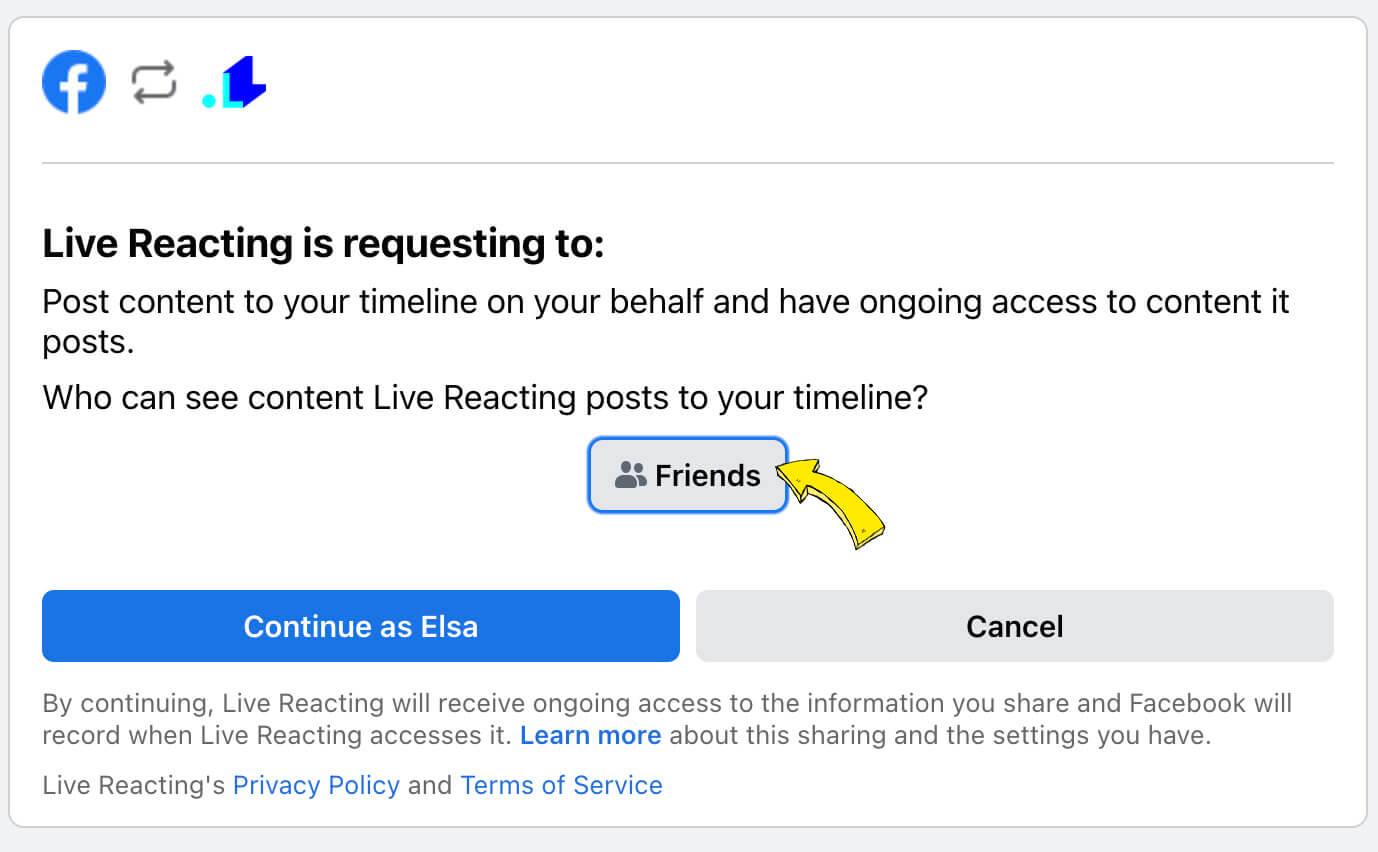 5. Choose Public and click Continue as...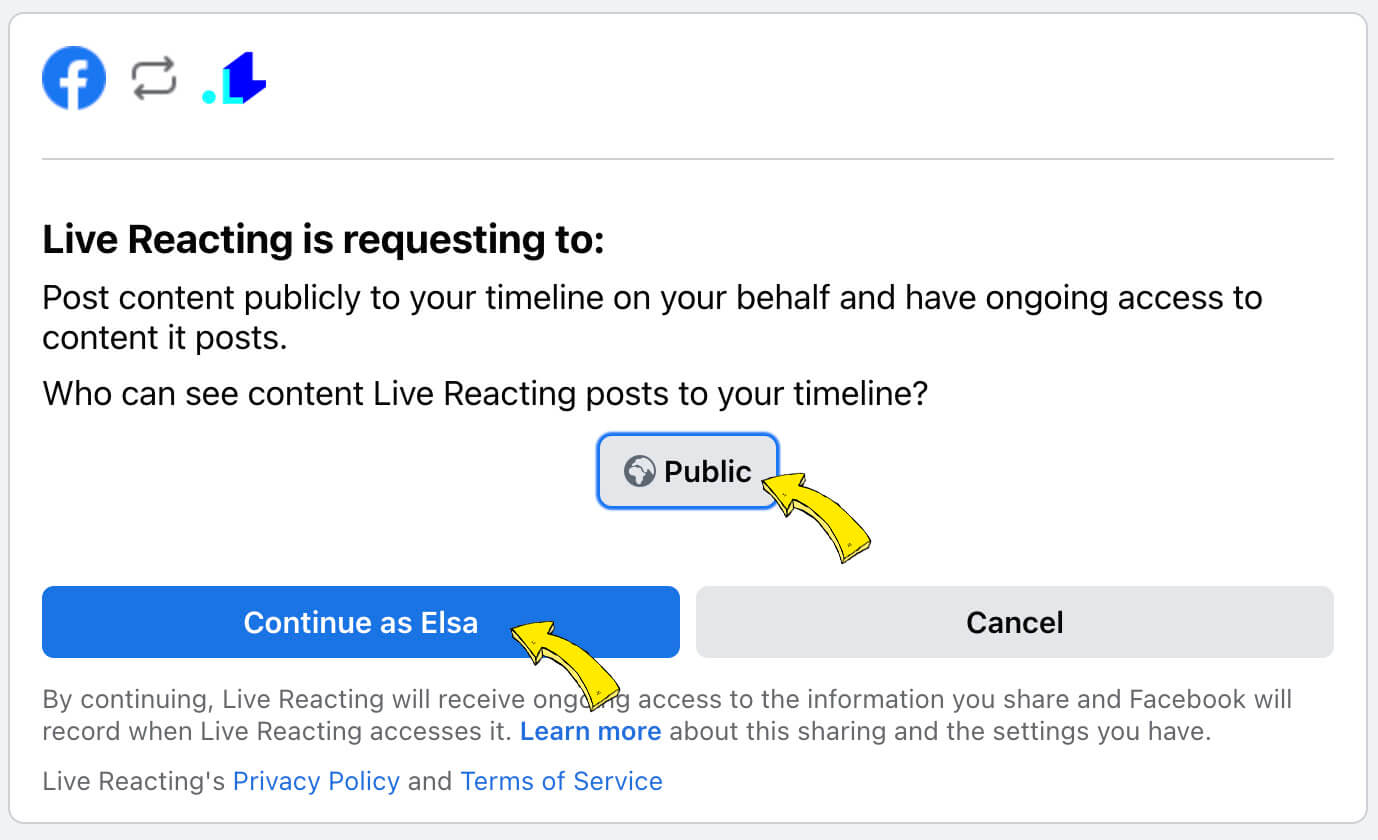 6. Select your profile and click Connect.