The AI-generated comes in handy not only when you want to save time & budget on hosting your live show but also when you want to make it stand out.
The AI Host is like an actual human: it understands and follows the context of the entire live show, immediately generates a script, synthesizes it into a speech, and interacts with players in real-time.
How does the AI Host understand the context?
You enter the questions & answers, and the AI system reads & understands them. You can either pick pre-made theme from the LiveReacting media library or enter questions & answers manually.
Let's say your trivia is related to a specific Brand or Industry. The AI hosts will quickly grasp the main idea and prepare a script for themselves immediately.
How does it interact with players?
- When the countdown kicks in, the host explains the rules, introduces the topic, and talks about it before the first question appears on the screen.
- The host sees the first question and reads it together with answer options. If there's enough time, the host will share some interesting facts about the topic to keep the audience engaged.
- At the end of each round, the host announces the correct answer, results, and can even call participants by their names.
- At the end of the whole game, the host announces the results from the main leaderboard.
What are the customisation options?
The AI host understands and speaks 8 languages with multiple accents: English, Spanish, French, German, Italian, Portuguese, Chinese, Korean, and Japanese.
Now you can choose two characters: male and female. Soon there'll be a possibility to choose more characters and even upload & generate your own avatar.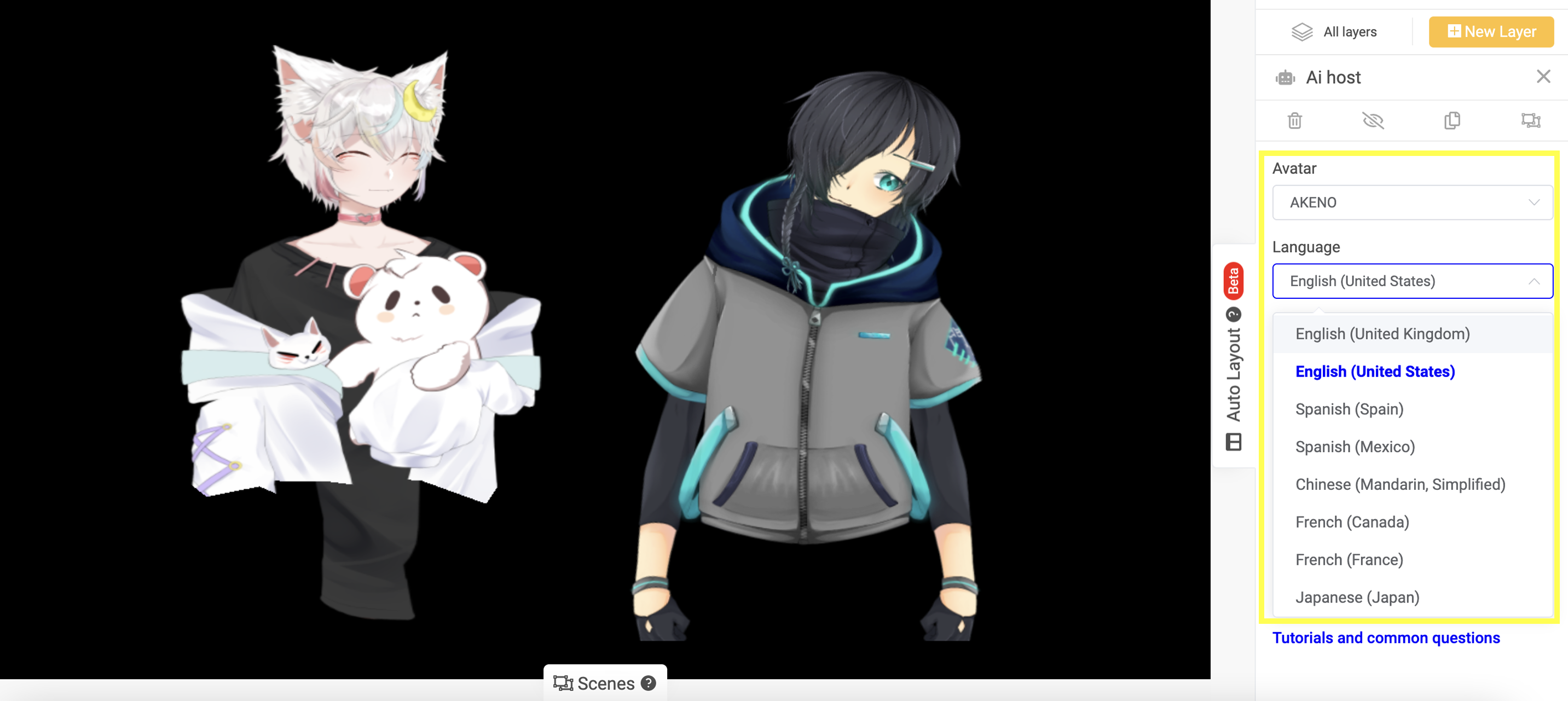 Currently, the AI-generated host is available only for the Trivia Game.